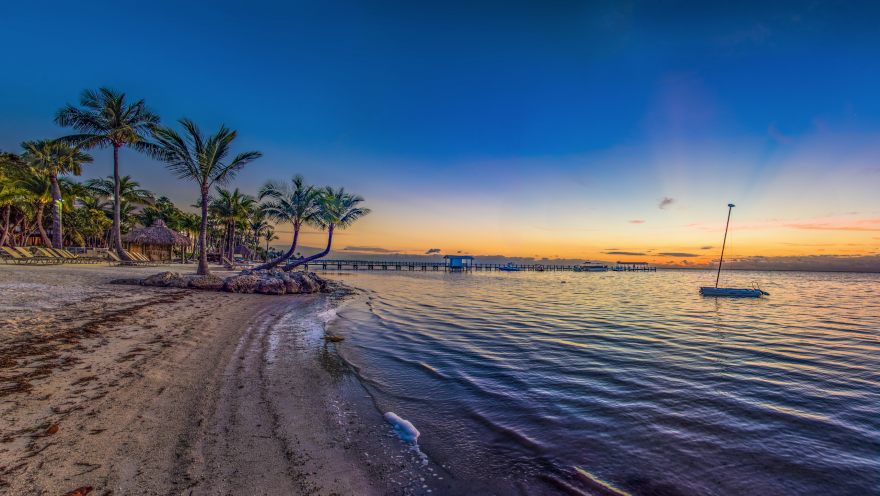 Islamorada is a beautiful village in the Florida keys that is comprised of five keys. The five keys that make up Islamorada are Tea Table Key, Lower Matecumbe Key, Upper Matecumbe Key, Windley Key, and Plantation Key. All of these keys are individual islands that are connected by bridges. Islamorada is known for its clear blue waters and its beautiful beaches. Here are some of the best things to do in Islamorada, Florida:
Anne's Beach
Anne's Beach is a gorgeous beach that is located on Lower Matecumbe Key. This beach has beautiful white sand and has a nice, shallow swimming area. This beach attracts many kite surfers because the water is very calm and flat. There are almost no waves at this beach. It is very common to see kite surfers at this beach. The beach was named after environmentalist, Anne Eaton. It is a great place to spend the day with your family or your friends.
The History of Diving Museum
The history of diving is another great thing to do with your friends or family in Islamorada. At this museum, you can see all of the interesting diving gear that has been used since man first started trying to explore under the seas. You can also learn about some of the most significant people to accomplish great diving feats. Further, you can see real treasure from the treasure ship Atocha. There are plenty of fascinating exhibits here.
Robbie's Marina
Robbie's Marina is a really fun place to visit in Islamorada. There are bars, restaurants, and shops that are exciting to check out. You can also hand-feed giant tarpon fish right off of the docks of the marina. Further, at the marina, there are plenty of boats that will take you on fishing or snorkeling excursion. There is no shortage of fun activities to do at Robbie's Marina. It is one of the best places to visit on Islamorada.
For more information on booking your trip to the Key Largo, head to fla-keys.com
This post was brought to you in partnership with Florida Keys Tourism 
Image courtesy of Shutterstock