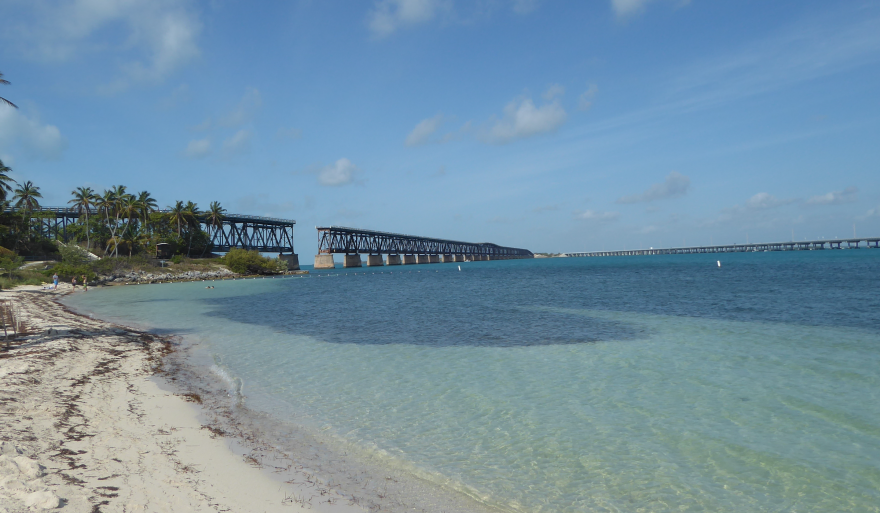 Big Pine Key is one of Florida's most beautiful keys. If you are unfamiliar with the Florida keys, they are a chain of islands connected by bridges on the south coast of the state of Florida. Certain keys, such as Key West and Key Largo are more well known than others such as Big Pine Key. However, Big Pine Key is very beautiful and can make for an excellent spot to go on vacation. Here are some of the top tourist attractions in Big Pine Key.
Bahia Honda State Park
Bahia Honda State Park is a beautiful state park that has a beach, 500 acres of land to explore and even its own offshore island that you can check out. There are also concession stands where you can buy refreshments and rent kayaking and snorkeling gear. There is also wi-fi, so if you would like to surf the web while you are at the park, you can do that too. This is a great spot to bring the whole family!
National Key Deer Refuge
Key deer are a type of deer that can be found in the Florida Keys. The National Key Deer Refuge is a wildlife preserve that has 9,200 acres of land. Many key deer can be found in this location. This place is great for taking walks and looking at the wildlife and the beautiful nature that Big Pine Key has to offer. You can usually see key deer pretty easily in this refuge. So, if you like deer and wildlife, this is the place for you.
Adolphus Busch Wreck Diving
If you like to go scuba diving, then you are going to love this tourist attraction. Adolphus Busch is home to a sunken cargo ship. This cargo ship has become the home of many species of fish including groupers and moray eels. It is a beautiful underwater sanctuary for aquatic life. This sanctuary provides quite the adventure for people who like to scuba dive. There are several dive shops which can take you out to the Adolphus Busch wreck. We highly recommend going.
For more information on booking your trip to the Key West, head to fla-keys.com
This post was brought to you in partnership with Florida Keys Tourism 
Image Courtesy of Shutterstock