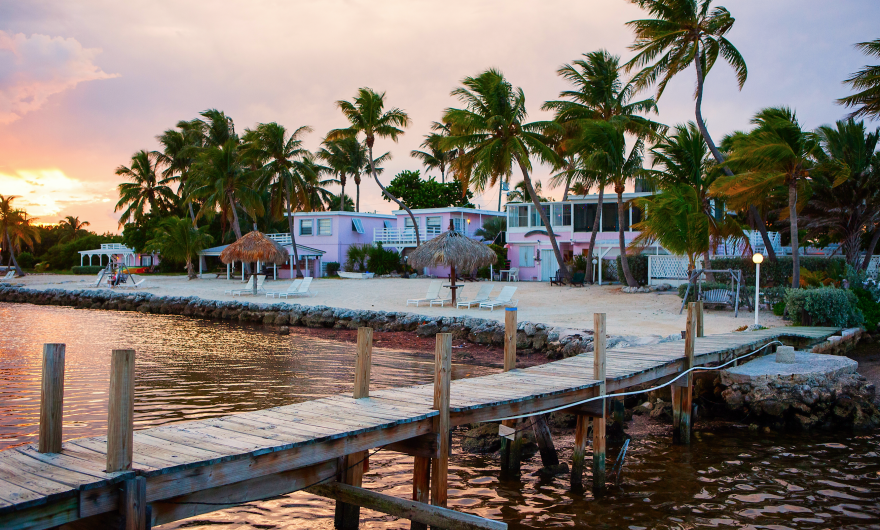 Marathon is one of the most beautiful places in all of Florida. It is located in the Florida Keys archipelago. It is bordered by the Atlantic Ocean on one side and the Gulf of Mexico on the other. This place is a tropical paradise with warm weather all year round, and some of the most spectacular ocean views that you can find in all of Florida. If you are thinking of visiting Marathon, here are some of the most fun things to do there.
Go Charter Fishing
Marathon is known as one of the best places to fish in all of Florida. Sport fishing is extremely popular in the Marathon community and people come from all over the world to go fishing off the coast of Marathon. If sport fishing is your thing, then you should definitely go when you are in marathon. It is very easy to find a fishing charter boat in Marathon.
Go Snorkeling
Some of the best snorkeling in all of Florida can be found off of the coast of Marathon. There is a reef called Sombrero Reef very close to Marathon's shores which is an excellent snorkeling location. You can find a wide variety of tropical fish swimming near the reef. The reef itself is also extremely beautiful and is lovely to check out.
Go to the Turtle Hospital
The Turtle Hospital is one of the  most fascinating places in all of Marathon. The Turtle Hospital helps to take care of injured turtles and looks after young turtles and pregnant turtle mothers. You can take a tour of the Turtle Hospital and see all the turtles there. They also have public turtle releases periodically in which they release turtles back to the wild, usually at sombrero beach. These events often attract many people. You should check them out!
For more information on booking your trip to the Key West, head to fla-keys.com
This post was brought to you in partnership with Florida Keys Tourism 
Image courtesy of Shutterstock