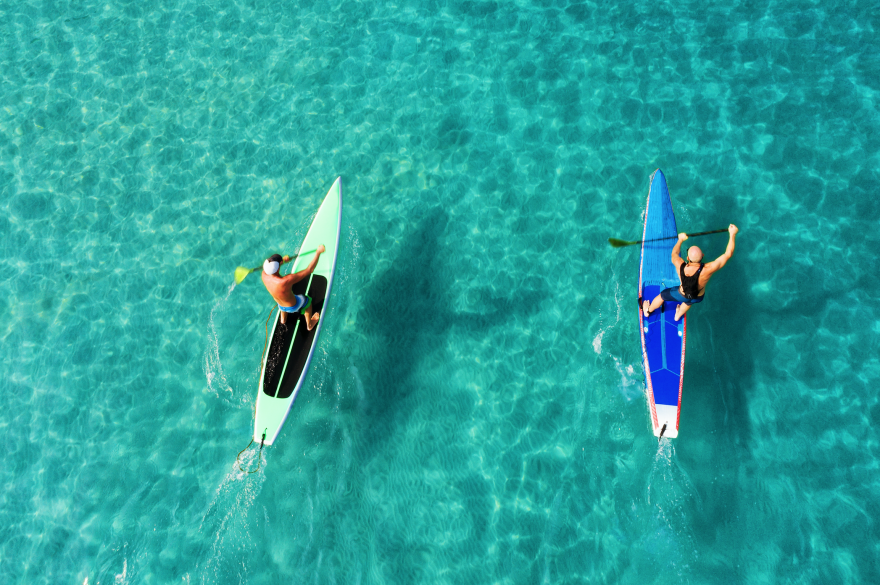 Paddleboarding is a wonderful sport. However, because it is a relatively new, many people have not tried it. If you fall into this category, then don't worry because there are plenty of great places around the world to try paddleboarding. Here are 5 great reasons why you should try this interesting sport.
 

 

 

View this post on Instagram
It is a lot of fun!
There is nothing quite like standing on a paddleboard and gliding out on top of the water. Whether you are on a lake, an ocean, a river, or any other body of water, paddleboarding is a great adventure that is a lot of fun.
It is a lot easier than normal surfing
Regular surfing is far too difficult for many people. It requires a high level of athleticism and balance. However, paddleboarding is easy enough for many people to do. It does not require nearly as much balance as normal surfing. It also does not require having to vigorously paddle on a wave and try to stand up while the wave is moving. Instead, you just stand up on the board on a calm surface.
It is a great workout
Paddleboarding is a full-body workout. When you go paddleboarding, you will workout your legs, your core, your chest, and your arms. So, don't be surprised if you feel the burn when you are paddleboarding!
You get to connect with nature
Paddleboarding is an excellent way to relax, de-stress, and connect with nature. In fact, it is such a great way to connect with nature that many people do it every single day, or at least every single week.
It's an excellent bonding experience
Whether you go paddleboarding with your friends, your family members, your co-workers, or any other group of people, you are going to have an experience that helps you to bond and grow closer together.