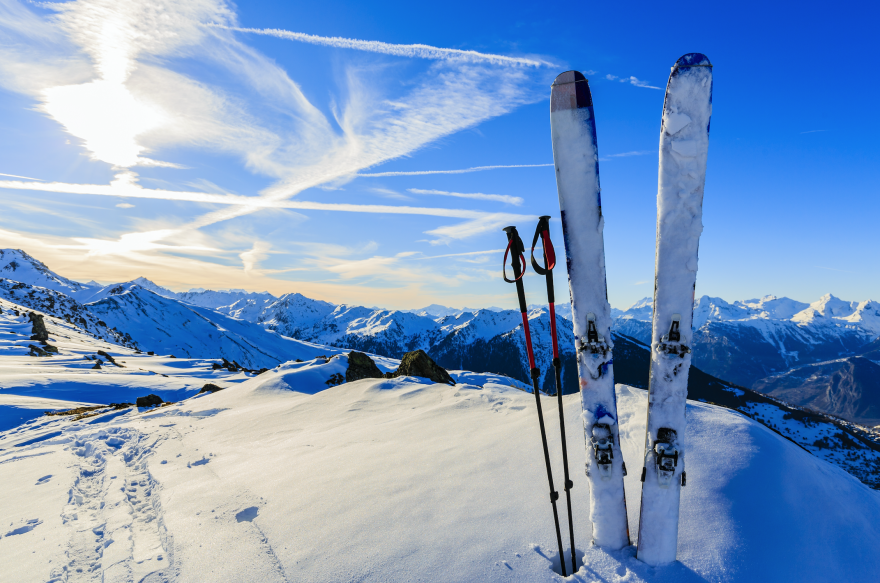 Throughout the world, there are thousands of ski mountains and many of them have difficult trails. However, some ski trails have earned a reputation as being the most challenging in the world. If you are an expert skier, then you may have fun skiing these trails to test your skills and push your limits. Here are the trails.
Corbet's Couloir, Jackson Hole, Wyoming, USA  
This trail is as famous as it is challenging. Corbet's Couloir is a double black diamond at the top of Jackson Hole. The trail is extremely narrow and cuts between two large rock walls. It is so steep that it appears nearly vertical. Many skiers fall trying to zoom down between the rock walls. It is very difficult to turn in this trail because it is so narrow. However, skiers flock to it for the adrenaline rush, the powder, and the bragging rights if they are able to successfully make it to the bottom without falling.
Delirium Dive, Banff, Alberta, Canada
Like Corbet's Couloir, Delirium Dive is extremely steep and begins with a never vertical drop in. However, it is not only the steepness that makes this trail challenging. There is also the fact that it is very avalanche prone. In fact, skiers are only allowed to go down this trail if they are wearing an avalanche transceiver and carrying a shovel and a probe. This is so ski patrol will be able to rescue them if they are buried in an avalanche. Ski this trail is great caution.
Body Bag, Crested Butte, Colorado, USA
This is one of the steepest trails in America. However, it is also covered in boulders that jut out randomly, making it very difficult to plan your line. The trail is so dangerous that it earnt the name, "Body Bag." This is both to warn skiers of its danger, and to entice advanced skiers who want to test themselves.
Image is courtesy of Shutterstock