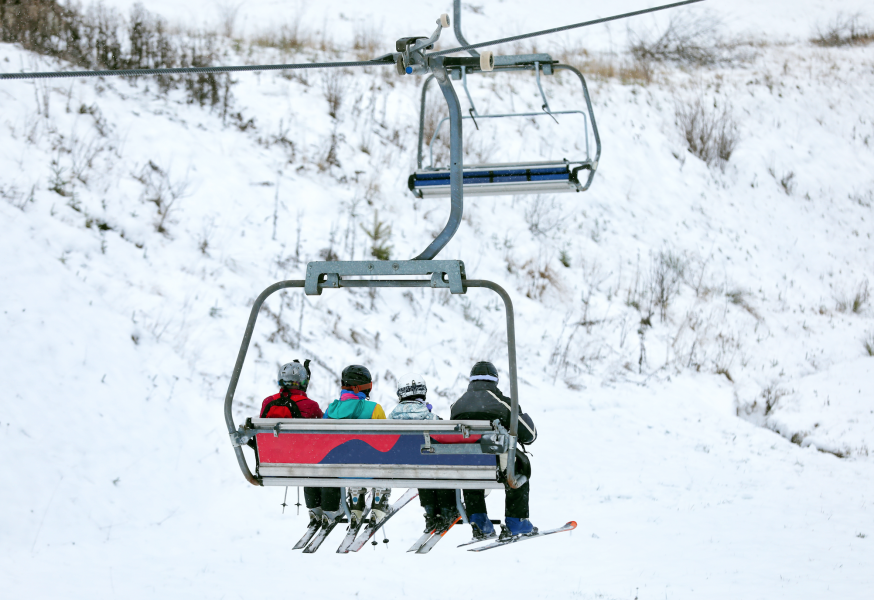 When you ride the chairlift, you will encounter all sorts of people. However, if you go skiing or snowboarding enough, you will see that a few patterns start to emerge. Here are four types of people you'll meet on the chairlift while you are skiing or snowboarding.
The Classic Ski Bro
The classic ski bro is a young man, typically between the ages of 15-35 who is extremely passionate about skiing and ski culture. Ski bros are typically adrenaline junkies who like to ski fast, spend a lot of time in the glades or the parks doing tricks and "shredding the gnar." Ski bros are often extremely skilled skiers. However, they can be a bit immature.
The Snow Bunny
Snow bunnies are women for whom the fashion involved with skiing is just as about as important as the slopes. Ski bunnies often wear bright colors such as pink, yellow, or purple and have outfits that are perfectly fitted. Fur-lined jackets are a favorite for ski bunnies.
Mr. Jolly Talks-a-Lot
The sports of skiing and snowboarding make many people very happy. However, there is a certain class of gentlemen who are just so happy when they are skiing that they just won't shut up on the chairlift. They will crack jokes, laugh, smile, and keep talking with you for every second of your chairlift ride. If you happen to encounter a Mr. Jolly Talks-a-lot on your chairlift ride, you are in for some upbeat conversation.
The Beginner
The beginner is a person who is very new to skiing, who is generally terrified of the ski lift, and has no idea what they are doing. They may ask you for advice, they may fall when getting on or off the lift, or they may just be completely overwhelmed by the beauty of the ski mountain as they ride the lift up.
Image is courtesy of Shutterstock