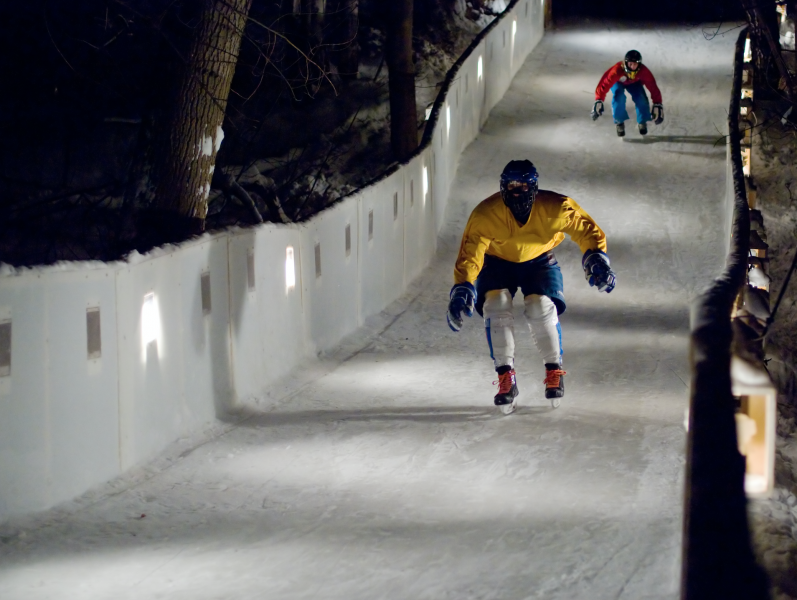 Ice cross is a relatively new winter sport that many people have not heard of yet. Ice cross is sort of hybrid of hockey and ski cross. The way that it works is that four skaters race down a frozen ice course that is filled with jumps, turns, and bumps. The goal of the sport is to be the first one to cross the finish line. So it is a race.
How is ice cross related to "Crashed Ice?"
Crashed Ice is an ice cross event that is sponsored by Red Bull. So, Crashed Ice essentially is ice cross.
Is it fun to watch?
Yes, it's actually very entertaining to watch. This is because the sport involves high speeds, wipeouts, and exciting dashes for the finish line. If you have never seen it before, then you should definitely check it out.
Is it true that ice cross is coming to Fenway Park in Boston?
Yes, Red Bull Crashed Ice is coming to Fenway Park in Boston on February 8th and February 9th. So, if you would like to witness this sport live in one of America's most famous baseball stadiums, then you should buy tickets and check it out on those dates.
How fast do the athletes go?
Skaters can go up to fifty miles an hour. This is because the courses involve steep downhill sections. Also, all of the competitors are trying to make it to the finish line first. So, this motivates them to travel even faster.
What kinds of protective gear do the athletes wear?
The Athletes wear gear that is very similar to hockey gear. This includes hockey helmets, skates, shoulder pads, knee pads. People who are good a hockey tend to be good at ice cross too because the two sports require similar athletic skills.
Image courtesy of Shutterstock