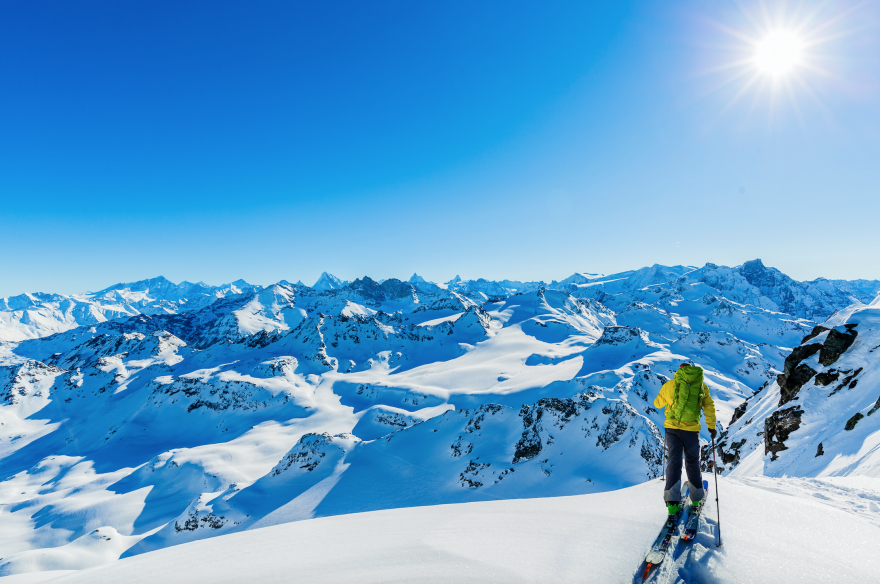 If you love to ski or snowboard, then it is good to know which mountain ranges are the best in the world for these two winter sports. There are a number of great mountain ranges for skiing and snowboarding, but only three have made our list. Here are our picks for the best mountain ranges in the world for skiing and snowboarding.
The Swiss Alps, Switzerland  
The Swiss Alps are an ideal mountain range for skiing and snowboarding. This is because this mountain range has incredibly beautiful ski resorts, breathtaking mountains, and a large amount of snowfall. In fact, the Swiss Alps regularly get 300-400 inches of snow per year. High-quality ski resorts in the Swiss Alps include Verbier, Zermatt, Chamonix, St. Moritz, and Courmayeur. If you have never been to any of these resorts, then you should definitely check them out at some point.
The Coast Range, Canada
This mountain range, which is located in the British Columbia area, is 1000+ miles long and is home to some of the best ski resorts in the world, including Whistler and Blackcomb. Many people believe that Whistler is actually the number one ski location on the planet. The Coast Range regularly gets over 400 inches of snowfall per year, which makes it paradise for skiers and snowboarders.
Teton Range, USA
Like the first two mountain ranges on this list, the Teton Range is home to some amazing ski resorts, and gets an incredible amount of snowfall every year. Both the Jackson Hole and Grand Targhee resorts are located in this mountain range. Over 450 inches of snowfall on the mountains in this range every year. The mountains are picturesque and the resorts are wonderful. If you need a new place to go skiing or snowboarding, then the Teton range could be the perfect place for you!
Image is courtesy of Shutterstock