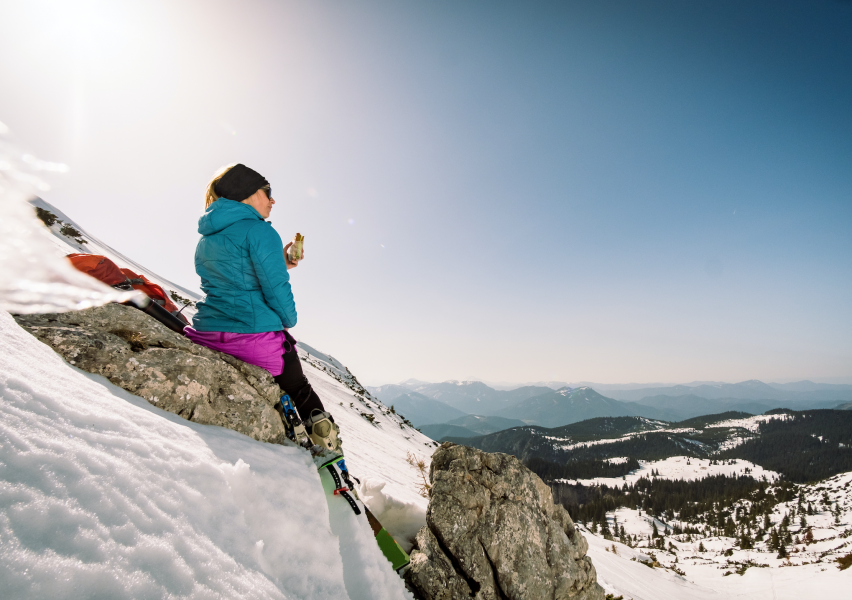 Let's face it, skiing and snowboarding can make you hungry! This is because it requires vigorous activity and movement that oftentimes lasts the bulk of the day. So, it is very normal to crave snacks while you are skiing or snowboarding, it is helpful to know which snacks for skiing are ideal to pack in the pockets of your coat for your day. Here are some great options
Trail mix
Trail mix is a great snack option for the slopes. This is because trail mix usually contains a variety of nuts, seeds, and dried fruit. This makes trail mix able to provide a lot of protein and carbohydrates which can give you a lot of energy when you are skiing. So, if you are a fan of trail mix, you should pack some in your pockets before you go skiing. Then, when you are on the chairlift, you can take it out for a quick snack!
Cheese
Cheese is another great snack to pack in your pockets while you go skiing. This is because is because it comes in very convenient small packages, and it has a lot of protein. You can get string cheese, or the round circular cheese packages, like Baby Bel. Cheese is also delicious and can be a really nice treat when you take a quick break from skiing.
Granola Bar
Granola bars are perhaps the best option when it comes to great ski and snowboard snacks. This is because granola bars provide a lot of energy, they are delicious, and they are also very easy to hold and unwrap, which is crucial if it is very cold and you don't want to take your gloves or mittens off. So, if you are looking for the ultimate ski or snowboard snack, then granola bars might just be the perfect option for you.
Image is courtesy of Shutterstock