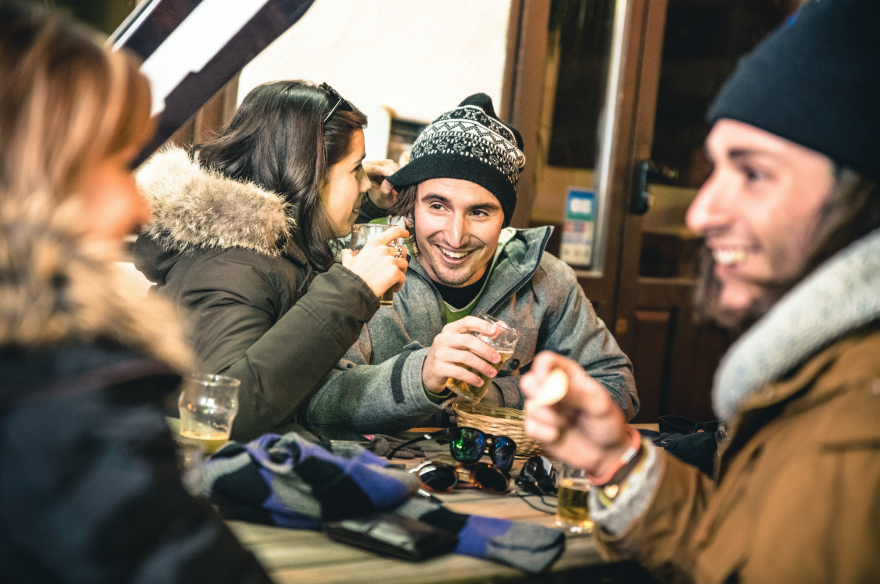 Going skiing, snowboarding, snowshoeing, or snowmobiling can be extremely fun on their own. However, when you go to a ski mountain, you want to have a great overall experience and enjoy every aspect of the trip. One of the best ways to enjoy a trip to a ski mountain is to eat some tasty treats. Many ski mountains have delicious food options which can really help to improve the overall experience you have when you go skiing. Here are some delicious food items that you may find at your ski mountain.
Belgian Waffle
Belgian waffle huts can be found on many ski mountains. Belgian waffles are absolutely delicious and are the perfect way to warm up and satisfy your hunger after a long day of skiing. Oftentimes, you can smell the waffles being cooked if you happen to ski by the waffle hut. The smell alone could lure you to go and try one of these tasty treats, because they are amazing. You can have these waffles covered in chocolate, maple syrup, or a variety of other toppings.
Maple Syrup Snow Candy
Maple syrup snow candy is another delicious food that you may encounter at the ski mountain that you will be visiting. Maple syrup snow candy is made by pouring boiling hot maple syrup onto snow and then taking a popsicle stick and rolling the syrup into a lollipop. Oftentimes, syrup that is used at ski mountains for maple syrup snow candy comes from local areas, and tastes amazingly good. If you see this food item at your ski mountain, then you should definitely try it!
Hot Chocolate
Hot chocolate is one of those things that just tends to mesh perfectly with winter sports. There is nothing like a nice cup of hot chocolate at the end of your day on the slopes to help warm you up and allow you to recover. Many ski mountains offer hot chocolate, and it is often extremely high quality. If your ski mountain offers it, then you might want to grab a cup right when you get in from skiing to help warm you up!
Image is courtesy of Shutterstock