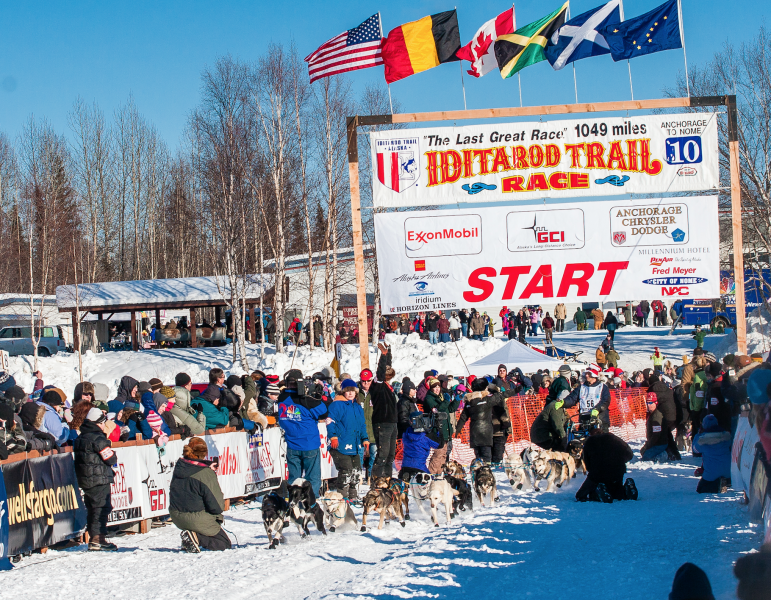 If you are unfamiliar with the Iditarod Race, it is a grueling sled dog race that traverses the state of Alaska. It is one of the most intense and most difficult sporting events in the entire world. The Iditarod Race is often referred to as the last great race on earth. Here are some interesting facts about this race.
It began in 1973
The race was originally created as a way to find out who the best dog sled mushers in the state of Alaska were. However, it quickly evolved into a major sporting event that became famous all around the world.
Temperatures on the race can reach -100 degrees fahrenheit
The frigid temperatures that can occur on the race trail are a major part of the reason why this is one of the most difficult races on earth. Both the mushers and the dogs must be capable of dealing with these freezing temperatures if they are to finish the race.
The trail is longer than 1000 miles
The Iditarod trail goes over vast tracts of the Alaskan interior and along the coast of the Bering Sea. It starts in Anchorage and ends in Nome. It goes through some of the most brutal wilderness areas that the United States has to offer.
The record for fastest time to complete the race is 8 days, 3 hours, 40 minutes, and 11 seconds
This record was set by a man named Mitch Seavey in 2017. Mitch's son, Dallas, currently holds the record for being the youngest ever person to complete the race. Dallas completed the Iditarod race at age 25.
The closest ever finish saw first place win by less than a second
This occurred in 1978 when the last dash to the finish line was extremely close. The first and second place finishers were neck and neck until the very end. Because the race has become more popular and there are more competitors now, it is common for first and second place to be less that an hour apart.
Image is courtesy of Shutterstock