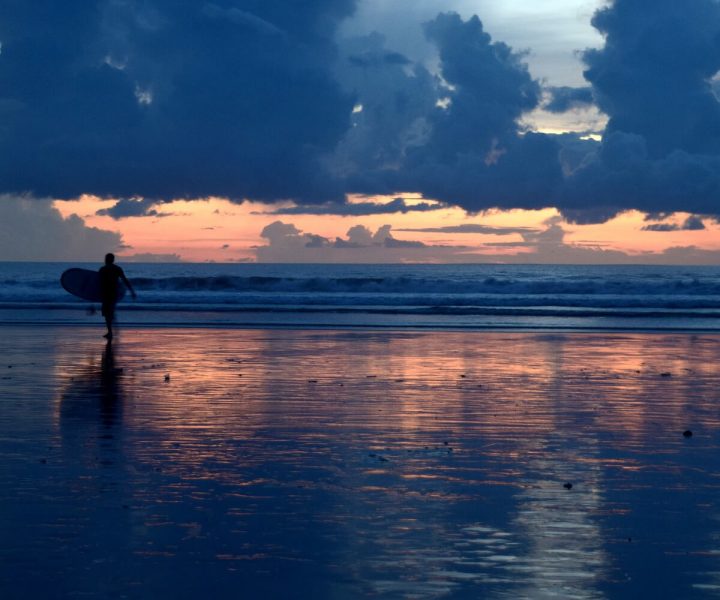 Excellent surf towns are more than places with fantastic breaks; they are the sum of its parts. These towns not only offer some of the best surfing around the world, but they also have a vibrant community, great food, and good vibes.
All of them are diverse and wildly vary from one to the next, but the one thing they have in common is good vibes and deserve a spot on your surfing destinations bucket list.
Newquay – Cornwall, England
England is probably not the first place that comes to mind when you think about surfing, but Newquay offers some really great waves, along with a thriving surf culture. Cornwall provides the best of both worlds, a quaint English town with breathtaking cliffs and cobbled streets, along with swells to quench your surfing desires.
Raglan – New Zealand
Raglan rose to popularity with the movie The Endless Summer, and while it may be more populated, it has retained its charm. The thriving foodie scene focuses on healthy eating and organic food, which goes hand in hand with the chilled vibe of the town. Surfers of all experience levels will find decent waves, and you also have a chance to partake in other outdoor adventures, such as trekking and bungee jumping.
Hossegor – France
This French town has a laid-back California vibe, a picturesque harbor, miles of bike trails and a thriving town center, coupled with some of the best breaks in Europe. From the offshore winds to the frequency of swell and the variety of beaches, nowhere else in the continent can compete with Hossegor.
Bali – Indonesia
Bali is one of the best surf spots in the world, hands down. Both beginners and pros can find amazing waves, and everyone benefits from the Bali vibe and beauty. Commonly known for its spirituality, come for the waves and stay for meditation and yoga retreats amongst beautiful landscapes and charming beaches.
Maresias – Brazil
Those in the know consider Maresias to be the top surf town in Brazil. While once tricky to reach, a road was paved so it can now be easily accessed from Sao Paulo. The bright blue waters meet the jungle, offering unparalleled beauty with a laid-back Brazilian vibe to boot.
Mancora – Peru
A relative unknown until a few years ago, Mancora has some of the most consistent surf and warmest waters in Peru. With a party town reputation, you can surf during the day and party at night or stay at one of the quiet beachside resorts at Las Pocitas if you are looking for a more relaxing holiday.