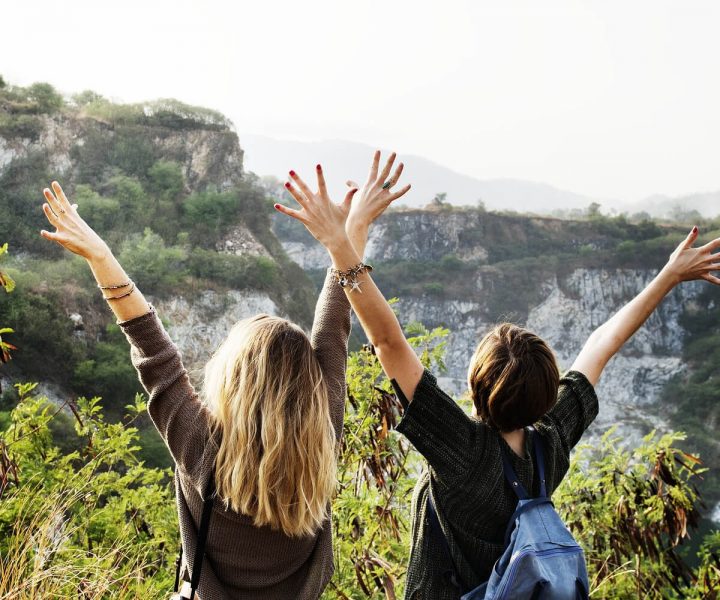 At this moment in time, winter seems never-ending. With snow still falling in some parts of the world, it often feels like you'll never feel warm again, which is why a lot of us start planning or dreaming about our next vacation, hopefully somewhere hot.
Your dream bucket list vacation may be a month-long road trip of all the best surf spots in California, trekking in the Andes, rafting the Grand Canyon, or climbing Aconcagua. No matter where you want to go, here's what you need to do to turn it from a dream into an actual vacation.
Enjoy the planning process
Vacations usually require loads of planning: deciding where to go, researching the area and the activities on offer, figuring out who to invite from your group of friends, getting information about any required vaccines, how to potentially negotiate in a different language, when you should book to get the best (and cheapest!) flights, and all around making sure that you get the adventure you are looking for while staying under budget.
The best way to approach the planning process is to get into the mindset that planning is fun. Think of it as a journey in and of itself, a puzzle, or a treasure hunt, whatever works for you. For us, one of the best parts is getting the group together and looking at the map, deciding where everyone wants to go, reading guidebooks to find the best local spots, and generally getting excited about what's to come.
Keep a journal
It doesn't necessarily have to be a journal, but make sure you have somewhere where you write down a bucket list. Anytime you think of a new place you want to go to, write it down, no matter if its the next state over or halfway around the world.
Don't worry too much about how little (or how much) you know about the destination; this is just a list for yourself to get your creativity going and make deciding your next dream vacation that much more straightforward.
Begin with rudimentary research
After you've picked your next vacation spot from your bucket list, begin doing some rudimentary research on the area. Go online, or check out a few guidebooks from your local library. If anyone you know has ever been there, grab a drink with them and have them tell you about their experience and show you their photos.
The best place to start is with the basics, such as the best time of year to go, or what region of the country you want to explore. For example, if Scotland is on your bucket list, do you want to stick to the cities, or do you want to venture out to the highlands? Figure out what the main appeal of that place is, and you'll start to gain a better idea of your next steps.
Adopt the buddy system
If you're lucky enough to have a big, adventurous group of friends that all decide to take the plunge with you, great! Otherwise, find a buddy that also has your same sense of adventure and will say yes and mean it. You now have someone to share the planning with and help you overcome any obstacles that pop up along the way.
Having someone else to share the planning workload takes a big weight off your shoulders, as you can split what each of you needs to research: permits, routes, risks, transportation, weather, clothes, customs, etc.
Gather some local knowledge
This is the moment when you need to venture outside of the internet and guidebooks. If you have a chance, talk to locals or people that have gone to that place, as they can tell you the ups and downs of the experience, and you will learn from their mistakes. Go beyond the basics, and talk specifics, including logistical, technical, or cultural challenges, along with specific routes, and maps.
Money and time
These may be uncomfortable subjects to discuss with your group, but it needs to be done in order to avoid any misunderstandings down the line. Vacations are generally expensive and time-consuming, so having an open conversation about what people can afford and how much they're willing to spend is worth it. This will save you a lot of future stress and prevents any tension during your dream holiday.
Discuss your objectives
Be frank and honest about what you want from this trip. Let everyone know if you want to climb to the peak of the mountain, or if you would still want to go through if the weather changes and some of the activities need to change. Are people willing to train if hiking for long miles is required?
Some people may drop out when you have this conversation, and that can get you down, but look at this as a positive. It's better for people to change their mind at this stage in the game, instead of mid-trip when it can turn into a massive argument.
Identify the core issues
Most adventure vacations have some crux or another, be it a big rapid or a high-elevation pass you need to get through before severe weather. It can also be a logistical issue, such as arranging food drops for a thru-hike, re-arranging plans that fall through mid-trip or what to do if you encounter a storm that derails your schedule. Identify all these issues, and plan for the unexpected. 
Decide on flexibility
Barring any unexpected issues, your group needs to decide on how flexible you will be with your itinerary. There are things that can be determined on the day, but everyone should be on the same page about how much of the agenda needs to be planned before stepping on a plane.
Parts of the schedule will depend on the destination, such as reservations, permits, etc. However, you may encounter some fantastic deals where you need to book last minute travel. Decide where on the spectrum you want your group to be: making up the schedule as you go or nailing everything in advance.
Regroup your party
At this stage of the game, it's likely that several group members have cancelled, as they don't share your vacation goals, they couldn't get time off work, or they are not able to afford it. Regroup, and once everyone is convinced and excited to go, now is the time to lock the dates, buy tickets, make reservations, and take the plunge.
Micro-planning can go a long way
Big plans are grand, but having backup plans (or micro-plans) can save the day when something happens, and you have extra time. Make a list of things you want to do while you're there, so you're not stuck in the hotel with nothing to do. They can be as simple as a day hike, a contact number for an outdoor company, or a restaurant a local told you should not be missed.
Don't purchase any new gear
Big trips are not the time to test new gear, no matter how many wonderful things you've heard about it. If there is anything you need to go ahead with your adventure vacation, make sure you've tested it beforehand in a controlled scenario and familiar environment.
Not to end on a sour note but be prepared that not all of your bucket list adventure vacations will happen. Just bear in mind that they definitely won't happen if you don't plan for them. So, even if you don't have the time or money just yet, start the process, as it will spark your sense of possibility and imagination. And luckily, sooner than you imagine, you could be moments away from boarding the plane that will take you on the adventure of a lifetime.