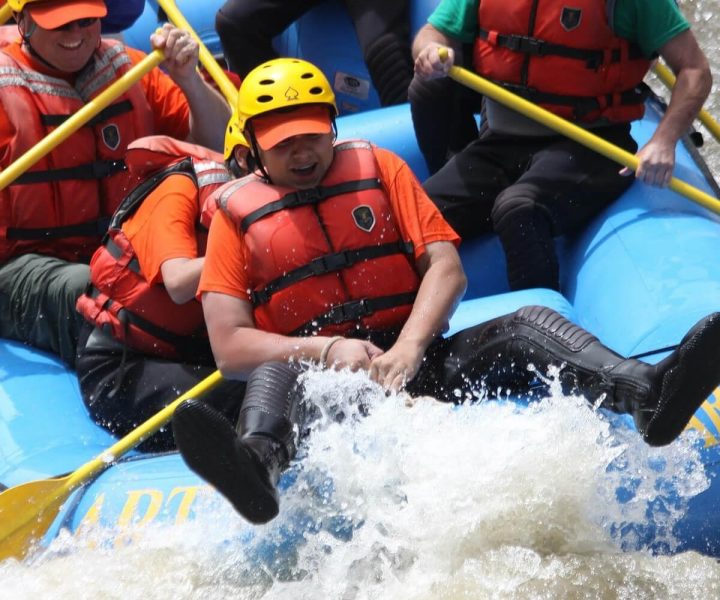 Not all of us are made for working a Monday to Friday office job, where you're lucky if you sit next to the window and can enjoy a bit of sunshine. Luckily for us, there are loads of job opportunities where every day is an adventure.
The only downside is that most adventure or thrill-seeking jobs do require advanced experience and certifications, but if you've been bitten by the adventure job bug, read on to see how you can score one of these sweet gigs.
Getting the job
Most outdoor jobs are supremely competitive, so having a few references under your belt is essential, particularly if they are respected within the community and have good connections.
Another way to stand out is to voluntarily achieve certifications before applying, such as baseline First Aid and CPR, or Wilderness First Responder. If you are looking for a job that's going to put you in or around bodies of water, such as a whitewater rafting guide or a coast guard, Swiftwater Rescue is a must-have certification.
If you don't have the required experience just yet, just remember we all have to start somewhere, even if it's at the bottom of the food chain. It's easier to start with a support staff role and work your way up. Those jobs will give you the opportunity to prove your desire to grow within the company as well as your work ethic. When you know all aspects of the operation, it works to your advantage in the long run.
Wildland Firefighter
This is one of the most difficult and also most rewarding summer jobs you can get, as you will be working extremely hard protecting the wilderness. Adversity, stressful conditions, hard physical labor, and long hours are part of the package, but it comes with a significant payload.
The best place to start is state and forest service jobs, as they have various roles such as campsite cook, transporting staff, working the front lines, or driving the water truck. You need to pass a physical test, and once you've done that and received your red card, the next step is to look for more educational courses while you apply for public sector or private jobs.
Backpacking guide
What better way to spend your summer than leading backpacking trips through National Parks? You will have to be responsible for the well being and safety of your guests, including setting a comfortable pace for the whole party, managing different personalities and educating the group.
There will be some stressful situations, such as dealing with sickness or injuries, and there are logistics to be dealt with, but it's all worthwhile when you consider the fact that you are getting paid to wander around some the most amazing wilderness areas our country has to offer.
Backcountry Canoe Guide
If you have a vast wilderness knowledge and are looking for a slower pace, consider applying to be a backcountry canoe guide. The one downside is that these jobs are like gold dust, so finding an opening can be difficult without heavy researching. The best areas to look for jobs are the Boundary Waters and Yellowstone National Park.
Whitewater Raft Guide
It can be hard to beat the sense of adventure that comes with running whitewater every day. No extensive experience is required, as there are plenty of companies that offer training for beginner guides, where you start on day trips and mild runs. You can then work your way up to multi-day trips in areas such as Middle Fork or the Grand Canyon, and then the world!
So what are you waiting for? There's no time like the present to start planning for your next adventure-filled summer job!