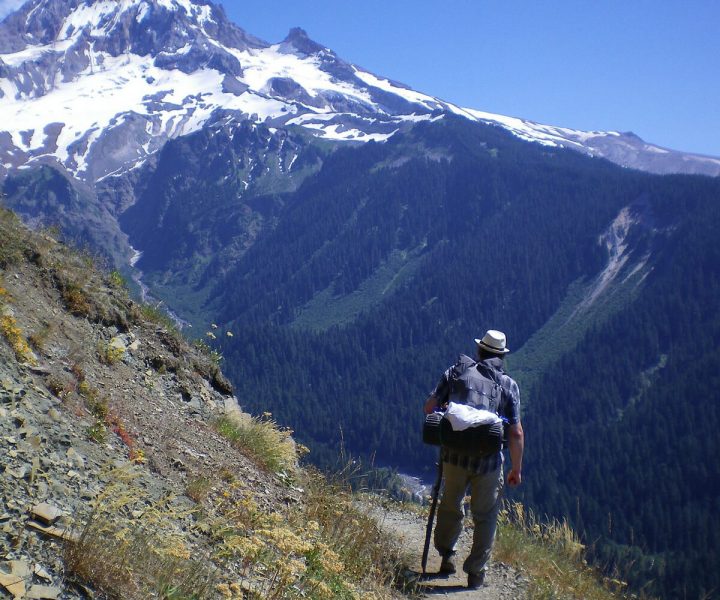 Winter may feel neverending, and while there are some fantastic winter hikes you can partake in this season, we're definitely looking forward to spring. If you're also feeling the winter blues, why not start planning your next hiking adventure?  
One of the top hiking destinations in the U.S. is Oregon, with its abundance of nature and wide open spaces committed to remaining wild. Enthusiastic hikers can discover loads of scenic and enjoyable hiking routes to enjoy a day in the fresh air, surrounded by incredible vistas and top-notch wilderness.  
Elk Hike, Kings Mountains  
The Kings Mountains give you a choice between two hikes; one is a 12-mile loop that covers both mountains and the other is a 3.2-mile hike. If you have the time and stamina, we recommend going for the longer one, but for a day trip, take the Elk Hike path, which you can comfortably complete in one afternoon. Nonetheless, while this may be a short hike, be prepared for an intense afternoon, as the majority of the journey is an ascent on rocky and bumpy terrain.  
Elowah Falls Hike, Elowah Falls  
Even though it may be one of the shortest at less than a mile long, this hike is still considered amongst the top Oregon hikes. Expect to encounter waterfalls, forests, and canyons during your trip, along with a fantastic bird-watching experience. You'll finish the hike at a massive stone amphitheater, which is a great place to relax and enjoy a well-deserved break.  
Steigerwald NWR Hike, Steigerwald National Wildlife Reservation 
Choosing this 2.2-mile hike will reward you with picturesque views of the waterfalls and the forest. The terrain is easy, as the path is mostly flat, winding through the woods while you get a chance to spot blue herons, woodpeckers, and geese. Just keep in mind that this path is closed from October 1st to April 30th.  
Mosier Plateau Hike, Mosier  
The three-mile Mosier Plateau hike begins at Mosier and follows the creek until you reach the plateau, a stunning place with incredible scenery of the canyon walls and waterfalls. This leisurely and fun hike begins in a public area before entering the forest, so it's great if you want to stop for some food or a drink before beginning. Look out for bald eagles in January and wildflowers during spring, and if the weather is warm enough, you can even stop for a swim in the creek to cool off.