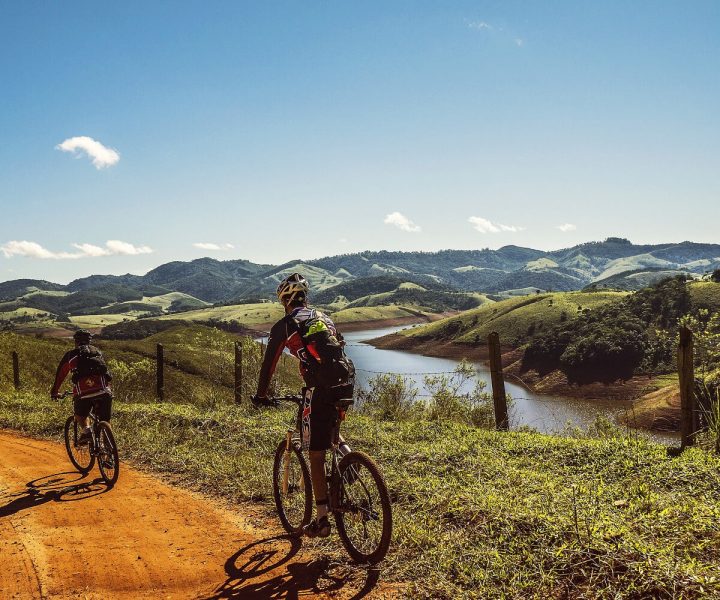 Mountain biking has lots of advantages, including the chance to go faster and further into the backcountry than you could by hiking. However, when something goes wrong, such as a mechanical failure or an injury, you will be the one that needs to address the issue. Therefore, if you want to spend all day outdoors, you need to pack and plan accordingly.
In addition to hydration and nutrition, there are some items that you need to consider taking along with you on your next mountain bike ride.
Essential gear for mountain biking
If you have already chosen a mountain bike, then the next thing to do is to make sure you have the following bits of gear:
Two spare tubes: Having a couple of spare tubes is essential when mountain biking. It can be unlikely, but double flats do happen. When you descend at high speed through rocky terrains, you put yourself at a high risk for a pinched tire or tube.
Patch kit: A patch kit is a very lightweight and small item, and they come in handy when you've used your last tube. A glueless patch will be quicker to apply so they'll work in a pinch, just be aware that it won't have the longevity of a patch using a vulcanizing agent.
Multi-tool: Never head out without packing a multi-tool, and make sure that it has a built-in chain. This tool will be invaluable for a vast range of minor repairs. Look for one that also has a wrench, screwdriver attachments, and a full range of Allen keys.
Chain lube: If your adventure will take you through dusty trail conditions, multiple stream crossings, and there's a possibility of rain, pack some chain lube to enjoy a smooth ride. Protip: Wrap a section of rag around the lube bottle with a rubber band, and use that cloth to clean your chain before you apply fresh chain lube.
Mini pump: Make sure your pump is powerful, as it can be tiring and incredibly frustrating to attempt to get the required pressure with a pump that's isn't. There are tons of good mini pumps on the market that will inflate your tire in just seconds.
Tire pressure gauge: Some pumps have built-in pressure gauges, but if yours doesn't, you need to get one, as you want to be sure that your tires are correctly inflated, particularly after you've pumped your tires following an inner tube replacement or a puncture repair.
Tire levers: A tire lever will make the job of changing a flat tire so much simpler, and shorten the time your friends have to wait for you while you fix the tire. Levers are not that expensive and are worth the investment.
First aid kit: Unfortunately, accidents happen when mountain biking, and while part of the fun can be falling over after a jump or when riding through rough terrain, it's worth it to have a decent first aid kit which you can use to treat any minor bruises, bumps, grazes, and cuts.
Once you've got all your gear, you're good to go!