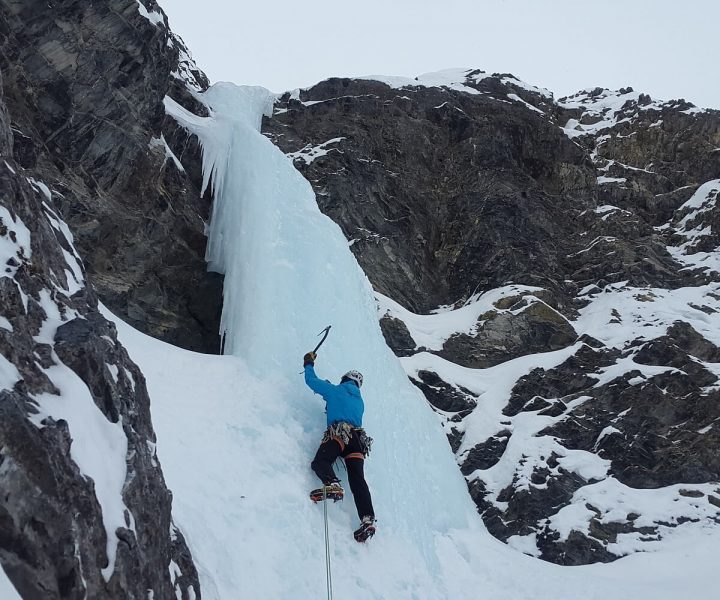 Near Mount Everest lies the Khumbu Icefall, considered one of the most dangerous climbing spots in the world, with seasonally shifting and changing crevasses. A team of experienced Sherpas guide mountaineers every season, fixing ladders over the vast gaps.
Everyone knows that Khumbu Icefall is one of the most treacherous spots found on Everest, but are climbers right to fear this part the most? And if it's really that dangerous, what is the best way to approach this challenging section? Let's find out.
Why is the Khumbu Icefall so dangerous?
The main reason for its constant changes is that the Khumbu Glacier moves daily. The glacier drops rapidly creating a 2.5 mil icefall. As all glaciers do, the icefall moves, sometimes as much as three feet per day. According to the ICIMOD, which is a Kathmandu-based mountain research institute, the glacier is not melting as fast as other glaciers due to its altitude.
Melting glaciers are almost never good news, but according to Russell Brice, a long time Everest guide, the melting is making climbing Khumbu Icefall safer between BC and C1. However, between C1 and C2, the crevasses do appear to be getting longer and deeper, which means climbers will be treading longer distances.
Potential Hazards
Various hazards within the Icefall have claimed the life of climbers. The Himalayan Database has recorded 44 deaths on the Icefall from 1953 to 2016. The most significant hazard were avalanches, followed by collapsing sections of the icefall and then people falling into a crevasse.
How to stay safe while climbing Khumbu Icefall
Review your skills: Take a few days before entering the Icefall and review your skills. Sherpas will offer a short course to practice clipping off and on a fixed rope, a front point on steep ice with crampons, and using a jumarAlways stay clipped to the fixed rope
Allow faster climbers to pass you
Never be on the icefall during direct sunlight, as the heat will cause ice movement
Even experienced climbers can fall off a ladder
These days, videos of people falling over are often used as a source of entertainment. Of course, in this situation, falling down could potentially lead to a severe and life-threatening situation.
This clip below shows one climber falling over, and luckily, stay attached to the ladder:

Everest Expert, Alan Arnette, stated:
"The Ice Doctors are made up of a very experienced team of Sherpas who have the skills necessary to create such paths.
"These Sherpa's are absolutely essential when it comes to those who wish to climb Mount Everest from the Nepali side. Every single year this team of highly skilled Sherpa's will create new paths by placing ladders across potentially dangerous crevasses.
"As well as this, they set up guide ropes made out of thin nylon. These guide ropes are secured by screws and anchors to make them safe to use. Once these ropes are securely in place, climbers are able to walk across the huge gaps in the ice, using the ladders and ropes.
"In most cases, climbers will use crampons for this daunting task. Understandably, this is a very scary experience, even for the most experienced climber."
Therefore, if climbing Khumbu Icefall is on your bucket list, be confident, move fast, and make sure that you have extensive experience. And above all, stay safe!