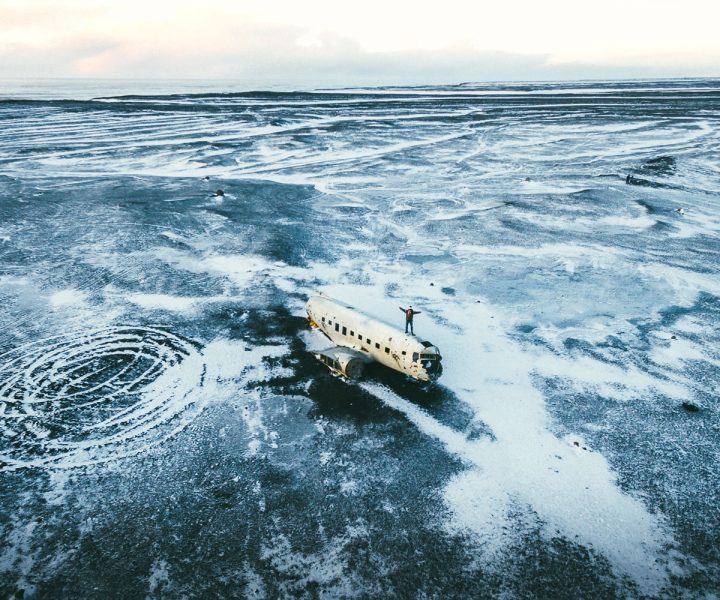 It was November 24th in 1973 when the US Navy DC-3 plane was forced to crash land on the stunning black sand beach of Sólheimasandur, Iceland. Nobody is entirely sure why the plane was forced to hit the beach but it is largely speculated that it ran out of fuel. The good news is that everyone involved survived the emergency landing. The plane has been left on the beach ever since and is now one of the most popular destinations for tourists to visit in Iceland.  
The wreck is located on the south side of the island, which is the place of choice for many of the tourists who visit Iceland. From parking your car at the side of the road, the 4km walk to the wreck is like nothing else. The landscape is flat and bare, almost like something you would expect to find on the moon. The icy wind coming from the shore can be a harsh reminder of where you actually are.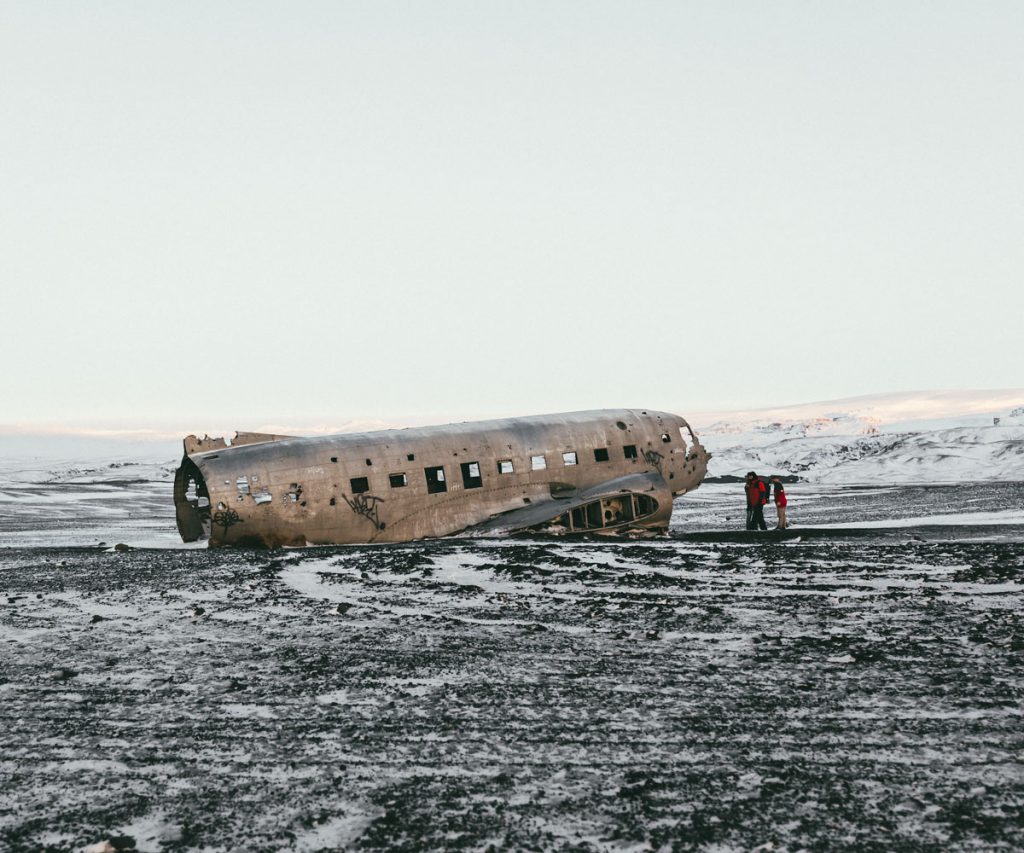 The walk itself is easy as the ground is relatively flat and it is near enough a straight line the whole way. You should leave yourself between 45 and 60 minutes to reach the site of the wreck, depending on how quickly you march along. No matter what time of day it is, you're unlikely to be the only ones hiking out there, so you should always know that you're on the right path. 
One of the best times to visit is on a day with a nice sunrise or sunset. The glowing sun catches the plane beautifully and leaves a stunningly soft light on the surrounding landscape, ideal for getting photographs. Although the plane has suffered the harsh climate Iceland has to offer for over 40 years, it's in surprisingly good condition. That said, it is missing its tail which is rumoured to have been swiped and sold off by a local farmer. Parts of each wing are also missing.  
You will not be disappointed if you decide to make the trip out to this haunting wreck. There is something incredibly eerie about seeing the ruins of a plane sitting on a black sand beach, especially if you're treated to Iceland's harsh weather.