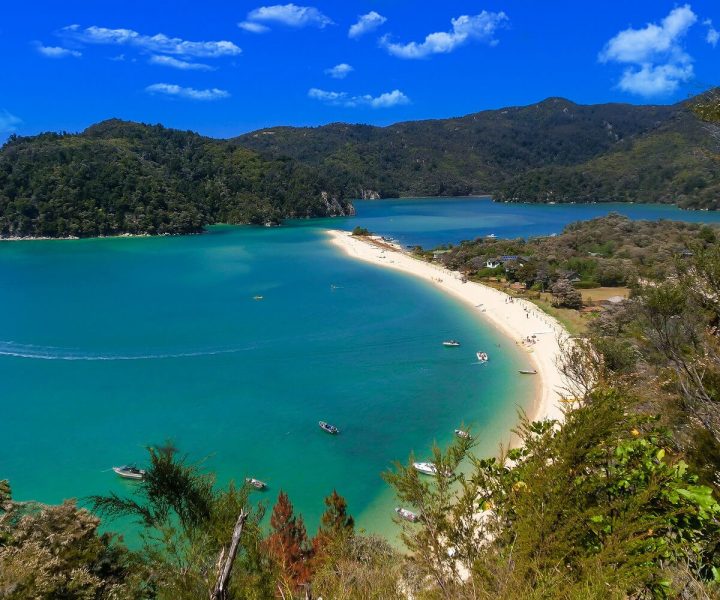 Most unforgettable New Zealand beaches New Zealand can be considered heaven for anyone who loves to spend time at the beach, be it surfing, kayaking, snorkeling or just laying out on the sand with a cold drink. This country boasts of more than 9,000 miles of coastlines, to spend your days however you please: actively or lazily.
We've put together a list of five unforgettable New Zealand beaches, so read on if you're looking to escape the cold.
Ninety Mile Beach, Cape Reinga
Ninety Mile Beach gets its name from its length. While only 64 miles long, it is still the longest beach in the country. This spectacular location is bordered by the Aupouri Forest and topped dunes and miles and miles of golden sand. Fish the roiling waters, surf or swim, and finish your day by sledding down the incredible Te Paki dunes.
Wainui Beach, Gisborne
Wainui means 'big water' in Maori, and this beach is not to be missed. It offers a quality surf break and fantastic swimming, surrounded by bush and dune reserves. Immerse yourself amongst the ocean-loving community and finish your day by tucking into fish and chips at Wainui Store.
Hot Water Beach, Coromandel
The peninsula where Hot Water Beach is located amongst an assortment of tropical marvels including ancient kauri trees, volcanic hills, and evergreen rainforest. While these are all amazing, don't miss the hot springs that occur naturally on the beach. Two hours before or after low tide, bring a shovel and dig yourself your own sandy hot tub, soaking in a geothermic mix of potassium, magnesium, and calcium until the waves wash your personal tub away.
Manu Bay, Raglan
Raglan is known amongst surfers for having some of the most incredible point breaks on earth. Manu Bay was part of the film The Endless Summer, and it provides surfing enthusiasts with immaculate waves and swelling breaks. This spot is normally reserved for advanced surfers, but if you're up to it, you can take lessons from the locals.
Mosquito Bay, Abel Tasman National Park
Mosquito Bay can only be accessed by boat, so you will be able to thoroughly enjoy your paradisiacal surroundings of thick canopy of fern and manuka trees, aquamarine waters, and white sand as you'll most likely have them to yourself. To get there, rent a sea kayak from Marahau and power across the Mad Mile, a stretch of sea with choppy waves, rocks, and winds. Reward yourself with some exploring and relaxing while spotting nearby seals and native birds.