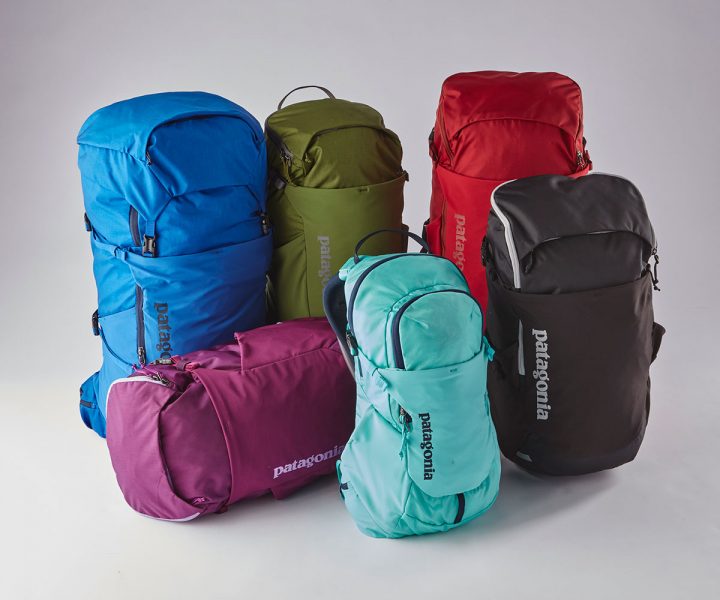 We're so used to brands these days showing off how much tech and fancy extras they can fit into equipment that it's refreshing to see Patagonia heading back to what being on the trail is all about – simplicity.  
Named Nine Trails Packs, the new line of minimalist trails packs from Patagonia features six different men's and women's packs, ranging from 14L to 36L in capacity. The refreshingly streamlined packs are suited for a multitude of purposes, from the simple day hike to biking, overnight treks, and short camping trips.  
Rather than investing heavily into fancy technologies and the sparkles you're used to looking for these days in packs, your money will be well-spent on comfort and practicality. Taking some of the best qualities of their bigger multi-day packs, the Nine Trails Packs collection has been stripped back to the essentials, making it the ideal purchase for the average hiker.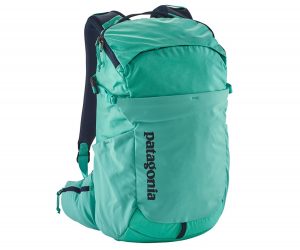 In each pack, there is one main roomy compartment for storage with expandable stash pockets on the exterior for your easy-to-reach items. The main storage compartment is sealed by a large U-shaped zipper which makes your items relatively easily accessible at all times. In addition, there are two hip pockets and a stretchy back pocket with breathable mesh shoulder straps and a highly breathable mesh material on the back.  
Don't let the simplistic design of the packs fool you, they've been built for ultimate comfort on the trail. For women, there are two sizes available – 18L and 26L which both have different shoulder and hip belt sizes. Also available within the range are 20L, 28L, and 36L packs with a small 14L pack option for bikers.  
In each pack, there is space for a hydration bladder and they come with a 3D printed bladder hose holder on the shoulder. In fact, the 14L version actually comes with a 2L Hydra Pack Bladder. Along with the contoured hip pads for comfort, the packs are adjustable via two load-lifter straps on top, a hip strap, and an adjustable chest strap.  
It really is a breath of fresh air to see Patagonia head in this direction when the rest of the market becomes clouded with unnecessary extras that the average hiker simply doesn't need. You can be sure that any money spent within this range will be going towards comfort and functionality which is all you really want on the trail.