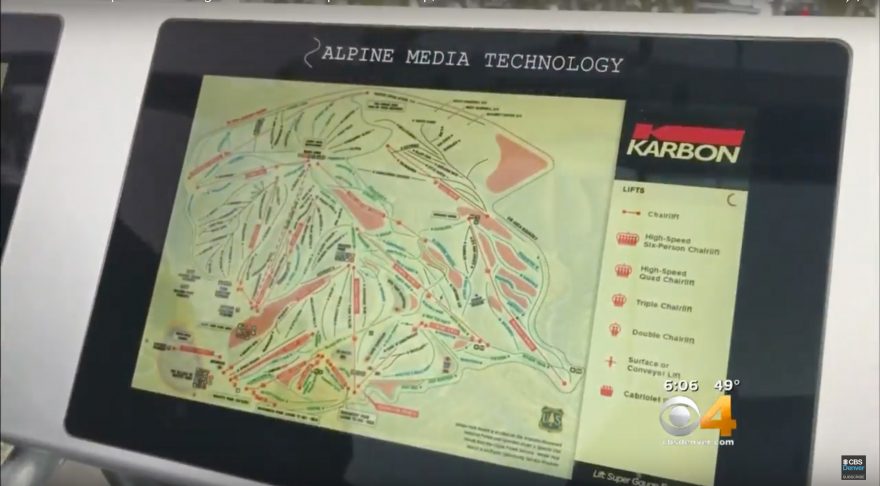 Every snow skier and boarder experiences the ride up the hill in the chairlift, admiring the view, and possibly chatting to your buddy next to you. What people don't often do is pay much attention to the cold metal restraining bar in front of them. Well, thanks to Winter Park Resort, this is all likely to change. 
In the past few years, it seems that just about every day-to-day object or item is becoming a 'smart' item. Watches, water bottles, and even clothing to new a few. However, we're now going to be heading into an era where technology is integrated into chair lifts at ski resorts. Winter Park Resort has added digital information screens to the lifts, claiming it is the first ski resort in the world to do so.  
Built by Alpine Media Technology, the system is designed to deliver real-time information on items such as weather, ski conditions, events, travel conditions, and more. Replacing the boring metal bar will be tablet-like devices which are designed to withstand the harsh weather conditions likely faced during the winter.  
It would seem that the screens won't be interactive, rather one will be static, showing a trail map at all times. The other screens on the chairlift will rotate displays showing trail status, grooming reports, wait times, weather, alters, travel reports, events, and offers/discounts.  
So as not to be overly obtrusive, the screens will be fixed on mute. Speaking to GearJunkie, Steve Hulbert, a spokesman for the resort said "It's pretty revolutionary, and we're excited. For us, it's a way to reach our guests." The COO of Alpine Media Technology also stated "We are actively speaking with more resorts around the country. We're extremely confident that next year we'll be in several resorts, maybe as many as 10." 
What do you think of the introduction of this sort of technology on chairlifts? Do you think you would find it useful? Or is it simply an unnecessary addition?