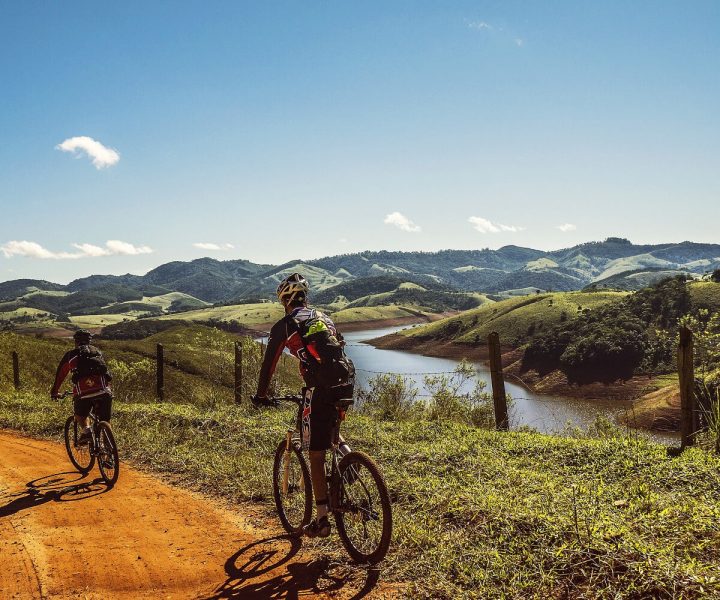 Choosing amongst the best mountain bikes can seem a little daunting, as there are myriad of types, models, and prices available on the market. Not to mention the bewildering array of terminology and technology that surrounds mountain bikes. The process may seem a little like purchasing a car, so we've put together a guide that will arm you with all the information you need. Read on to have a realistic expectation about what bike you can get with your budget, and be an informed buyer.
Step 1: Establish a budget
Mountain bikes come at all prices, from as low as $100 for a used bike to $13,000 for a top-of-the-line model. Super expensive bikes may look awesome, but there's no need to spend a lot of money to get a mountain bike if you're just after a fun and safe ride.
Super low budget: Less than $500
While you won't have a vast variety of options at this price range, all is not lost. You will be able to find a decent mountain bike for under $500. You can even get a name brand, just look for their entry level hardtail, or a previous year's mid-level hardtail.
In this price range, you should avoid bikes with full suspension, as they will be low quality if new, and you will most likely end up spending more on repairs if they are used.
Low budget: $500 – $1000
You can look for an entry-level full suspension mountain bike at this level, possibly a 29er or a good hardtail bike. To elevate your bike, look out for used bikes that used to be for rent, or scour the internet for deals.
Midrange budget: $1000 – $1500
If you have a budget of more than $1,000, then you have a lot more options, and you can choose something when there is a model year close out or a clearance sale. There are loads of good hardtails and full suspension bikes at this price point.
Bikes in this budget will have the same or similar frames as more costly options, but their components will be cheaper. If you can stretch your budget a bit, we recommend going for this option, as you will be set when it comes to upgrading with better bike parts.
Upper budget: $1,500 – $4,000
You can afford to shop around with this budget and find a bike that you will have for years to come. Search your local shops for a trail or mountain full suspension model, or a good all mountain, as they should have various options at this price point. Carbon fiber models are also an option.
High budget: $4,000+
There's no need to be concerned about price if you have this high a budget. What should concern you is buying a bike that will match your preferred style of riding. You can even think of getting a couple of bikes for all types of trails and riding styles.

Step 2: Decide your preferred style of riding
Mountain bikes can be broken down into two main categories:
You should think realistically when it comes to your needs. If the majority of your time is spent making a couple of trips to off road trails and you mostly ride local trails, then a trail bike should be one of your top considerations. If you still need a downhill bike from time to time, you can just rent one when needed.
There's no need to worry much about your budget in this category, as most proper hardtails will safely get you to marked trails and back. Assuming you have the budget for it, a downhill or freeride bike is a good idea if most of your riding is lift serviced or shuttled.
Step 3: Decide the kind of mountain bike you want to purchase
There's a wide variety of mountain bikes out there, each which are designed to perform a specific task perfectly.
Cross-country mountain bike
Cross-country (or XC) bikes are designed to cover ground quickly, whether that's during a day on the mountains or on a race. The wheels on these bikes are normally larger, and since they use 29 inch ones, they are commonly called 29ers.
These tires are fast rolling for maximum speed, lightly threaded and with low volume. The downside is that they can be more difficult to control on steep descents. Most XC bikes will use carbon, and have a wide range of gears, allowing you to climb at a high speed.
This is your bike if: You enjoy elevating your heart rate and pushing yourself while you ride for hours.
Trail mountain bike
Trail bikes are the most popular style as they can be used for basically anything. Their angles are more relaxed, giving you more confidence when going downhill, while being designed to withstand more punishment. Their tires have more aggressive tread, and the wider handlebars and shorter stems assist you in maintaining control when speeding.
This is your bike if: You like going downhill as much as going uphill, and are looking for a bike that can handle it all.
Enduro mountain bike
Enduro refers to a racing format with timed descents, but you still need to use your pedals to move around. Therefore, these bikes have been designed to handle steep and difficult trails while still being efficient and light enough to easily take you back uphill. Enduro mountain bikes are usually full heavy-duty suspension, and use reinforced tires.
This is your bike if: You want your descents to be as tough and technical as possible, and don't mind pulling yourself uphill.

Downhill bike
True to their name, these mountain bikes are designed to go down technical and steep tracks really quickly. Rather than pedalling, they have a coil sprung suspension, optimizing them for pure support and traction.
This is your bike if: You enjoy the feeling of downhill riding on rough terrain and can get a push to reach the top.
Step 4: Trying out your mountain bike
Once you've established your style of riding, budget and type of bike, you now need to go try some bikes out. We recommend buying your bike in a brick-and-mortar shop, instead of buying online. Whether you're buying a new bike, a used one, or leftover stock from the dealer, its vital that you try it out before you buy. Go to your local bike shop and take the bike out for a short test ride around the block or the parking lot.

Step 5: Ready to buy
Once you've found your perfect bike, there's only a couple of more things you need before spending your hard earned cash.
Buying a new bike: If your bike is new, you need to be sure that you understand the warranty, especially if your bike is an older model. Sometimes the warranty will start when the bike comes into the shop inventory, instead of the purchase date. Another good thing to ask about is any future tune ups, as most shops will provide a free tune up for up to 90 days after you've made your purchase, so they can assist with anything that may have gone wrong during your first rides.
Buying a used bike: Even if you are buying a used bike from a trusted source, look it over with a judicious eye. The frame needs to be inspected for cracks, and you need to ensure the proper condition of the wheels, as they should have no punctures or cracks. Check for stretched or frayed cables, and the suspension should be smooth, without any leaks, squeaks or creaks. You should be thorough with your inspection, as the last thing you want is to end up spending hundreds of dollars in repairs after you've handed over the cash.
We hope this has cleared things up for you when it comes to buying your first mountain bike. Just follow these steps and set your budget, realistically establish your riding style, do your research, and ask as many questions as you can from the private seller or shop. Once you've got your bike, go out and enjoy it!