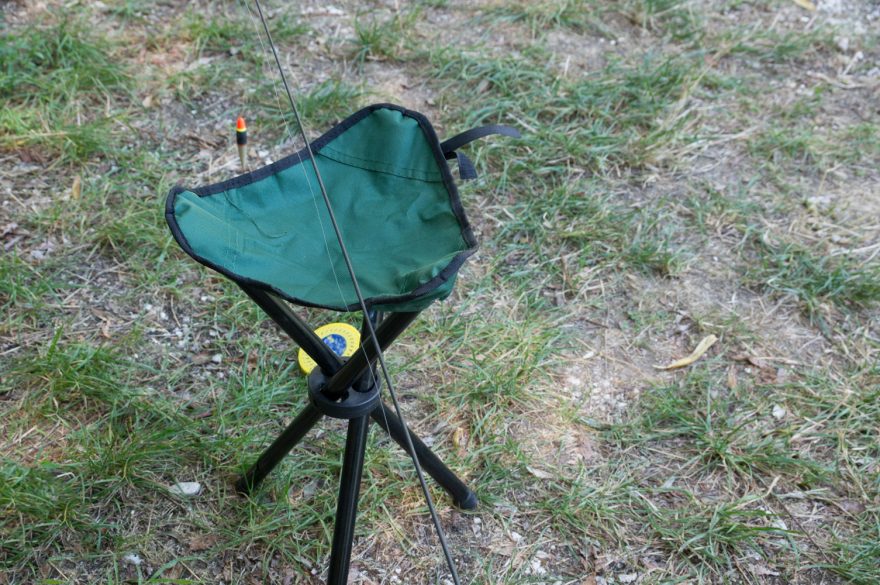 Few things are as relaxing and blissful as unwinding at the campsite at the end of a long day. Rocks and stumps can replace furniture in a pinch, but they will never be as good as a great backpacking chair.  
Whether you are looking for something top-of-the-line or you just want something portable and comfortable, this guide will assist you in choosing the best backpacking chair for your next wilderness adventure.  
Types of backpacking chairs 
There are three main types of backpacking chairs: minimal, regular, and luxurious. 
Minimal: These come in two styles: stools and folding seats. If you are going on a long backpacking trip or a thru-hike, this is the chair that you need. 
Regular: These backpacking chairs have seat backs, armrests, aluminum legs, and typically have a carrying bag. These should be the chairs you look for when you are staying in one campsite.  
Luxurious: These chairs are the most comfortable of the bunch, almost as if you brought your recliner to the outdoors. They provide maximum support and stability and usually have loads of features including reclining capability and leg rests.  
Weight 
When shopping for minimal backpacking chairs, weight should be one of your primary considerations. If you are choosing a regular or luxurious chair, which you won't need to carry around, then the weight isn't something that you need to be as concerned about.  
Your minimal chair should weigh no more than two pounds. A great option in minimal chairs is stools, as they will elevate you off the ground (always a good thing if the ground is frozen or wet), and can handle more weight than a folding seat. Stools can hold around 500 lbs while folding chairs have a weight limit of approximately 250 lbs.  
However, if weight limit is not a consideration, then what's great about folding chairs is how versatile they are. They are very lightweight and can also double as a summer sleeping pad.  
Materials 
 There are several materials to choose from when looking for the best backpacking chair for you. Some things to take into consideration are the following:  
A good backpacking chair will have aluminum legs, as they have a fantastic weight-to-strength ratio

 

Look for chairs made out of coated ripstop nylon, as this material is comfortable, water resistant and durable

 

For water-based activities, look for chairs with closed cell foam padding, as it won't absorb water

 

Folding seat chairs will generally have carbon fiber, improving rigidity in the seat back. Another bonus of folding chairs is that you can remove the stays from the seat and use them as splinting materials in case of any emergencies or injuries

 
Packability 
Think about how far you will need to carry your chair, and how often you will move it. If you are packing for the long haul, folding seats and camp stools are your best option, as they can be strapped to your backpack and easily carried from one place to the next without adding lots of weight. 
For canoe or rafting trips, or a very short hike to the campsite, you can choose a regular style chair, which usually comes with a carrying case and a strap. You should only consider a luxurious chair if you are going to stay in an area with easy access, such as a festival campground or a state park.