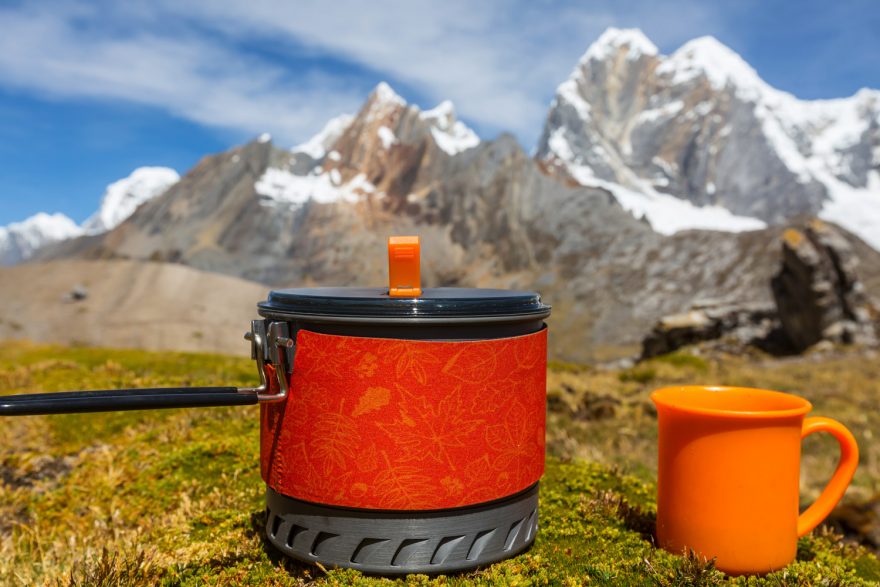 If you're planning a backpacking trip, then food is going to be pretty high on your packing list. You'll need things that are calorie-dense, nutritious, and lightweight, so you can stay energized and get the most out of your food while exploring the great outdoors.
Lucky for you, we've done the hard work and come up with a list of backpacking foods that fit all the above criteria, so you can save yourself the time and trouble. We cover your whole day here, including breakfast, lunch, dinner, snacks, and even dessert!
You won't get bored with all of our options; they will keep you fueled for everything from a short day trip to thru-hiking expeditions.
Breakfast
These healthy foods are designed to get you ready to spend a day in the great outdoors. All these options are fast and easy, so your day can begin as early as you want.
Oatmeal packets: These packets are a backpacking food staple for a good reason, and the container can also double as a bowl. All you need is some hot water and you've got an instant breakfast! If you're going on a long trip, we recommend getting the variety pack so that you won't get bored with the same flavor.
Dried fruit: Fresh fruit is very delicate, bruising easily, and can add a lot of weight to your pack. Dried fruits are dense with sugar, making them a great alternative to candy.
Seeds and nuts: Whether you prefer them roasted, salted or a combination of both, seeds and nuts are a fantastic way to get in some healthy fats and oils, proteins, and calories. For all you picky eaters, there's a wide variety of different nuts and seeds to suit your taste: pumpkin seeds, walnuts, pistachios, pecans, almonds, sunflower seeds, or good old peanuts.
Powdered meals: There are lots of powdered meal options out there, from weight lifting supplements to meal replacements. Look for powders that are nutritionally dense, and something that is tasty.

Snacks
You want to pack at least two snacks per day to keep you fueled and ready to go. You should eat a snack between breakfast and lunch, and the other between lunch and dinner.
Nut butter: Peanut and almond butter are crammed with protein, sodium, fat, and calories. Look for individual packs that are ready to eat by themselves, or slathered onto pretty much anything.
Honey: Use honey to sweeten up your crackers, tea, or just eat it straight to give you a calorie-dense boost.
Granola bars: There are countless options out there, from food bars to nutrition bars, snack bars, energy bars, protein bars, and more. They're usually high in nutrition; just look for one with few added sugars and the less processed, the better.
Hummus: While not a conventional backpacking food, it's a fantastic snack which you can spread on almost anything. While being tasty, hummus is also full of fiber, protein, carbs, and calories.

Lunch
Take a break and refuel with lunch, which you can eat on-the-go or while you sit down and enjoy the scenery.
Cheese: While not the most ultralight food out there, it provides a lot of fat and calories, as well as enhancing other flavors. Pack harder cheeses, as they are more stable and don't need to be refrigerated.
Meats: Again, look for meats that don't need to be refrigerated, such as tuna, salami, or beef jerky. They're all great for a quick lunch as they're high in sodium and protein.
Tortillas: Bread can be a hassle to pack, as it's usually too bulky and can be squished beyond recognition. In its place, get some tortillas, which are more compact and hold their shape better. They're a great option to make wraps, which can be savory (meat and cheese), or sweet (peanut butter and honey).
Bagels: If you really want something that resembles bread and tortillas are too flat, bagels are an excellent choice, as they are less delicate while keeping the texture of bread.
Dinner
Dinner is a great time to get creative. You can eat these options by themselves, or combine them to make a warming and filling meal before bedtime.
Instant noodles: Most seasoned noodles don't need a lot of cleanup, so they're an excellent option to get instead of pasta.
Instant rice: Rice is a great base for any meals, or you can eat it by itself if you get a seasoned or veggie pack.
Couscous: All you need to make couscous is boiling water and 5 minutes, making it a much faster option than noodles or rice. While it may not be very filling, it's high in fiber and goes well with everything.
Dried vegetables: Eating healthy on the trail can be complicated, with dried veggies being the exception. Include them in any of your above meals for a pleasant and more robust meal.
Freeze dried meals: For a complete meal, just add hot water and wait a few minutes. There are loads of options of brands, recipes, and flavors to choose from.

Dessert
There's no need to deny yourself a sweet treat after spending all day hiking. These desserts are easy-to-carry, small, and lightweight. Some options are:
Graham crackers
Candy bars
Marshmallows
No matter what backpacking foods you choose to pack, always make sure you take more than enough with you to last the entire trip.