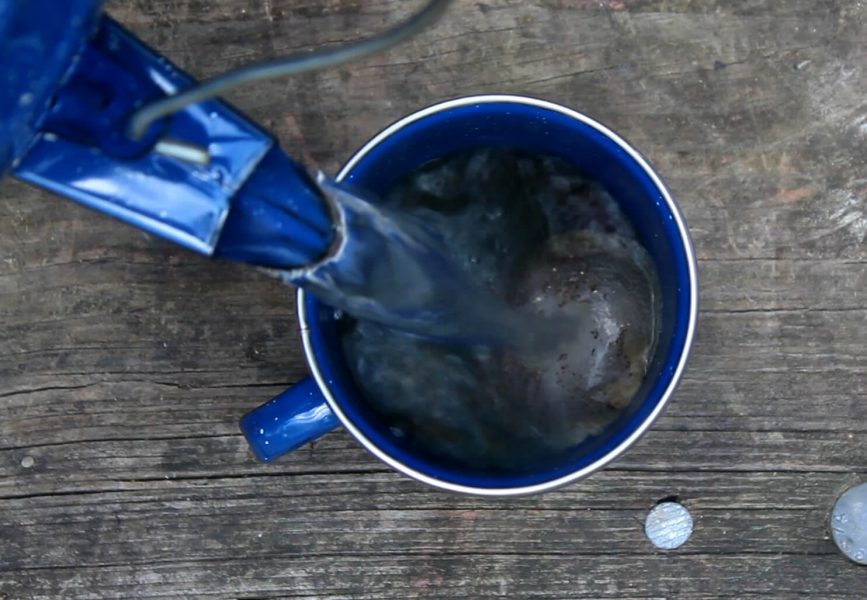 Enamelware never really left the packs of multi-day hikers however the flecked kitchenware of decades past is making a comeback outside of outdoors outfitters in chic boutiques and hip stores. Enamelware is used to describe kitchenware whose outer-layer is formed by the process of fusing powdered glass to the surface. The base material can be composed of a variety of metals, however the most common are tin, steel, or cast iron.
Each base metal is best suited to different situations. Those cooking over a stove might prefer the heat retention, temperature tolerance, and rust-resistant coating of an enameled cast iron whereas those looking for lightweight and portable dishes turn to enameled steel. Brands like GSI Outdoors kept the iconic white-flecked look and have become the mainstays in outfitters across the country. Offering camping-focused enamelware for purchase individually and in sets for those looking to stock their basecamp with new dinnerware. After using enamelware on in the house and in the woods, we have a pretty good understanding of why we can't seem to let it go.
Pros:
Lightweight addition to your backpack or car
Rust-resistant so you don't have to worry about your dishes in humid or wet weather
Stackable for packing down at basecamp or staying as compact as possible in your pack
Relatively inexpensive in case of loss, severe chipping on the eating surface, or otherwise replacement won't set you back
Is not absorbent like other porous surfaces which means that the bowls stay flavor-neutral and cleaning is easy for backcountry trips
Cons:
Chipping fear is real because even though it is fused, it is still glass. Chips on the exterior of plates and bowls is fine, but as soon as they come near surfaces that food touch it's game over. We feel that the low cost of enamelware mitigates that concerns.
Heat transfer is pretty severe. Pour a steaming cup of coffee and the cup will be too hot to hold from anywhere but the handle. This also means that hot coffee and tea will cool quickly. This is both good and bad: bad for those that want to sit and enjoy their coffee or tea but good for those who prefer to hit the trails (or the hay) as quickly as possible
Overall, the pros far surpass the cons and we are far from giving up our love affair with enamelware.