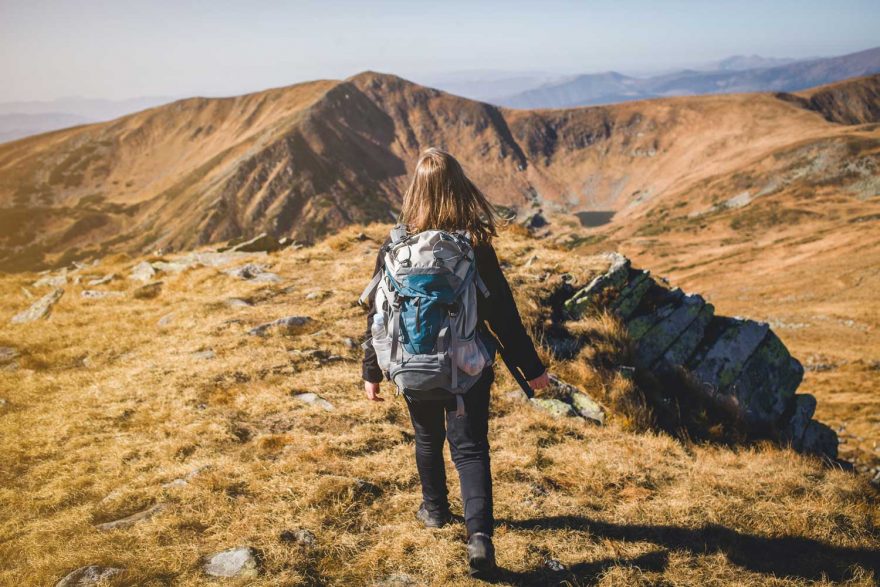 When it comes to hiking, there are a few general rules most of us know to follow. For example, we know that before heading out we need to ensure we have all the right backpacking gear with us, including things like waterproof clothing and appropriate footwear, that we stick to well-used paths and always take enough water with us.
That being said, there are also a lot of backpacking myths out there, and while they may seem harmless, believing and practicing these can end up costing you a pretty penny, as well as potentially putting you in a dangerous situation.
Before you purchase any new backpacking gear, check out these popular myths, so you won't get stuck with anything unnecessary that will only end up weighing you down.

Myth #1: A two-person tent will comfortably fit two people (and their gear)
Most two-person tents have barely enough floor space for two people and their sleeping bags, making moving around and doing anything but sleeping very awkward. If you are looking for some extra space in your tent, make sure you buy a three-person tent that has separate doors, so you and your hiking buddy can get up during the night without waking one another up.
Myth #2: Sleeping naked in your sleeping bag will make you warmer
We've all heard that if you want to preserve body heat, you should be naked (and preferably next to someone else). The reality is that sleeping naked in a sleeping bag will mean that you'll be colder than if you were wearing some layers. When camping during colder months, wearing long underwear and a hat will help you conserve heat.
Myth #3: Hiking boots are a requirement for backpacking
Unless you prefer hiking boots to other types of shoes, then hiking boots are not a necessity. In fact, most long-distance hikers have ditched the hiking boots and have opted for wearing running shoes, which are more refreshing in hot weather, are softer than hiking boots, don't cause blisters, and dry faster whenever they get wet.
Myth #4: You need a backpack rain cover if you're hiking in the rain
Backpack rain covers can be more of a hassle than they're worth. They don't do the best job of keeping your bag dry, they can get torn off and lost, and they rip easily. Instead of shelling out for an expensive backpack rain cover, line the inside of your backpack with a plastic garbage bag, which is less costly and much more efficient.
Myth #5: Waterproof jackets are breathable
Jackets made out of fabrics such as eVent and Gore-tex have been overhyped, and they are not as breathable as everyone claims them to be. If you want a breathable rain jacket, make sure that you buy one that includes pit zips, so you can unzip your jacket when you're getting warm and let some air in, to help you with sweating.
Myth #6: For winter camping, a 4-season tent is a must
Most three season tents will work just as well during cold-weather camping, as they are still designed to withstand light snow and cold weather. You may need to buy a four season tent if you're planning on camping in areas with heavy snow, but for most backpackers, a three-season tent will do the job, as long as your sleeping bag has been designed for cold weather.
Myth #7: Biodegradable soap is safe to use in ponds and streams
You may believe that just because soap is biodegradable, then it's okay to pour the soapy water residue from washing your hands, hair or dishes into rivers and streams. It's never acceptable to get any soap in water sources, as it can cause significant issues including causing harm to aquatic wildlife and increase the nitrogen in the water. While we still recommend using biodegradable toiletries and soap, any soapy water should be disposed of at least 200 feet from any water sources.
Myth #8: A GPS device is enough
Just because your phone has GPS, that doesn't mean you can leave a map and compass at home. You can use your GPS device to complement a map and compass, but never replace them. You can't rely on a battery-powered device in the backcountry, and you may lose signal at any point during your trip. You never want to be in a situation where you're stuck in the middle of nowhere with no signal, no battery, and no idea how to get to safety.