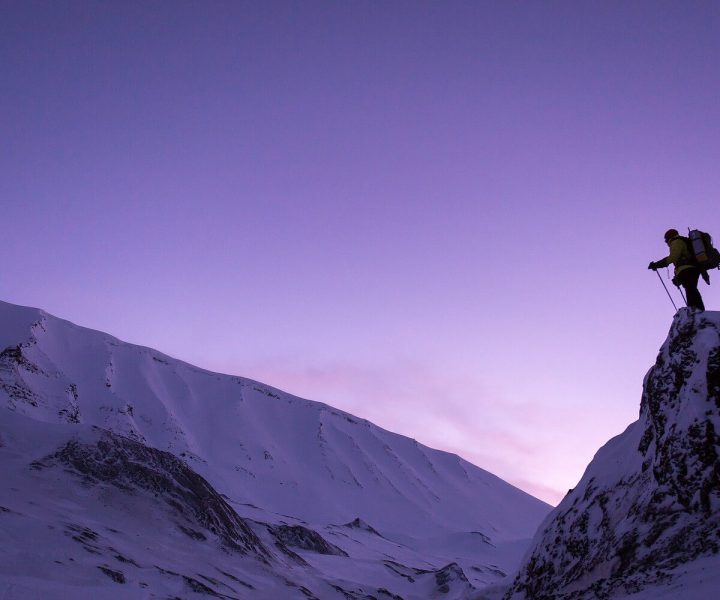 We bet staying indoors sprawled on your couch under a blanket nursing a hot drink sounds really appealing right now, but you shouldn't go into full hibernation during winter. There are some fantastic adventures to be had, even when your favorite trails are covered in snow.
The secret to enjoying winter hikes is to dress appropriately. Gone are the days where you could just throw on an extra jacket and call it a day. Hiking in snow-covered trails requires you to wear the correct winter clothes to avoid not only feeling cold and miserable but also hypothermia and frostbite.
Keep your core warm with layers
A good trick for winter hikes is to wear several layers which you can put on and take off depending on your body temperature and the weather. For your upper body, start with a base layer in a synthetic fabric which wicks moisture away from your skin and lets it evaporate, meaning you'll stay warm and dry.
The material of your second layer should be breathable, but a bit heavier, such as fleece. This is your insulating layer, and its the one designed to keep you warm. Your outer layer can be a rain jacket that's waterproof, keeping out snow and rain while blocking the wind.
Depending on your preference, you can choose to skip a layer for the bottom half of your body, since it will be doing most of the work, and wear only two layers: a base layer and an outer layer. Your base layer could be long underwear or fleece leggings, and your external layer could be waterproof pants. In particularly snowy or muddy conditions, we highly recommend wearing gaiters, which will help keep your legs dry and comfortable.
Footwear
Footwear is one of your most important pieces of gear. For dry or urban trails, you can get away with wearing your regular hiking boots, but if you're heading for the backcountry, investing in a good pair of boots is a must. Most likely, you'll be wading through snowbanks or scrambling across creeks, and a good pair of waterproof boots will mean the difference between comfortable and miserable.
You can also think of layering when it comes to your socks. Your base sock can be thin and made of synthetic fabric, topped with thick wool hiking socks.
Accessories
Don't ignore your head, and make sure to wear a hat. If you get too warm, it's easy to take off and store, but you'll be glad you have one. In extreme and windy weather, consider a balaclava, just make sure it's not made out of cotton as it has no insulating properties.
To avoid cold fingers, start with glove liners and finish off with a pair of mittens, which won't expose as much of your hand to the air, and will keep you warmer than fingered gloves.