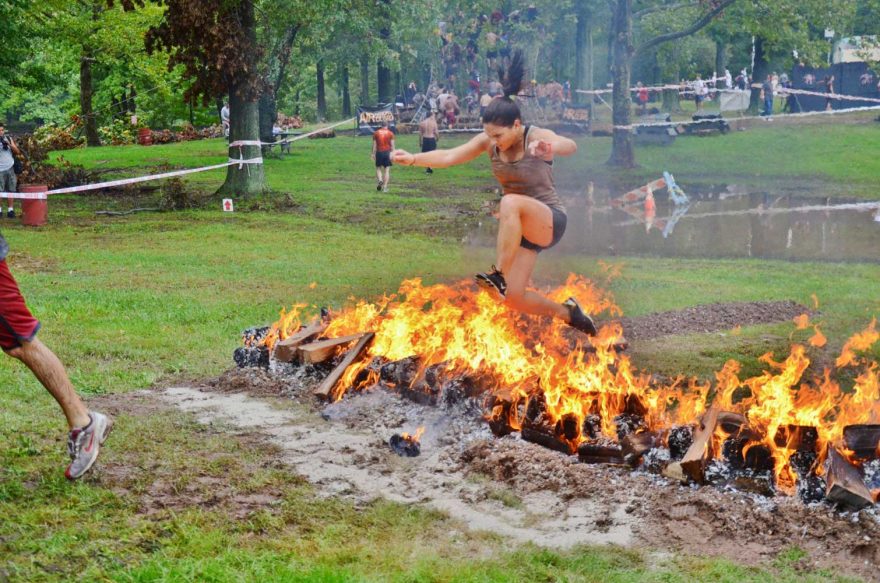 Whether you're a runner or not, you've most likely heard of obstacle courses such as the Spartan Race or Tough Mudder, which have been gaining popularity over the past few years. Obstacle race courses are a great way to challenge yourself physically and mentally, build a bond with your team mates, and have fun getting muddy.
If you've never participated in any spartan races before, you could be wondering how you need to train for one. This training guide will give you a better idea of what to expect and how you can best prepare for this brutal experience.
What to expect
The Spartan Race is about four miles long, and has over fifteen obstacles. However, the coordinators don't release the course map prior to the competition, so you need to be ready for anything, as you don't know exactly what you're preparing for.
What you can expect is barbed wire, ropes, and lots and lots of mud in Spartan Races, and most of them have signature obstacles. However, the different courses have varying obstacles, so you never really know what you're going to be facing.
Training components
The obstacles notwithstanding, you will be tested on your speed, endurance, and lower and upper body strength. To be competitive, all these fitness components will need to be included in your training routine.
What's also important that you keep in mind is that failing or skipping any obstacle will mean a burpee penalty. Therefore, whatever your training regiment, it should include burpees.
Here are some other training components to include:
Endurance training
Even though the race is only around 4 miles long, you're not getting off that easy. Even if you're able of finishing a regular 5K in under 30 minutes, you will need at least 45 minutes to complete a Spartan Sprint (and that's if you're super fast). Most competitors take over 2 hours to finish the obstacle course.
To prepare yourself for the distance, we recommend including at least one long running session a week. If you've never run before, start slow and aim to comfortably run at least six miles before the race.
Hills training and sprints
Your training needs to be multifaceted, as the only thing you can be certain of is that you have to be prepared to expect the unexpected. You will be challenged in spartan races, so you should get comfortable with being uncomfortable.
Steep hills are to be expected, so you should include at least one hill workout a week, so your body is prepared to race up steep inclines.
An interval or sprint workout a week should also be included, which will help in increasing your anaerobic threshold, and you will be able to recover more quickly between hills and obstacles. Variate the speed and duration of your intervals, decreasing your speed during long intervals and increasing your speed during short ones.
Strength Circuits
You need to work on your upper and lower body strength to prepare for the obstacles the spartan races will throw your way. There's a high chance you'll have to carry a sandbag up a hill, climb across monkey bars, crawl underneath barbed wire, do box jumps or climb over a wall.
You need to be able to do pull-ups, lunges, squats and push-ups. If you can go to your local park and get some experience using the monkey bars, that's a plus.
Cool down and rest
You need to allow at least one or two full rest days a week, so your body can make the required repairs and adaptations. Improving your fitness requires rest, and it will also help prevent injuries and maximize your results.