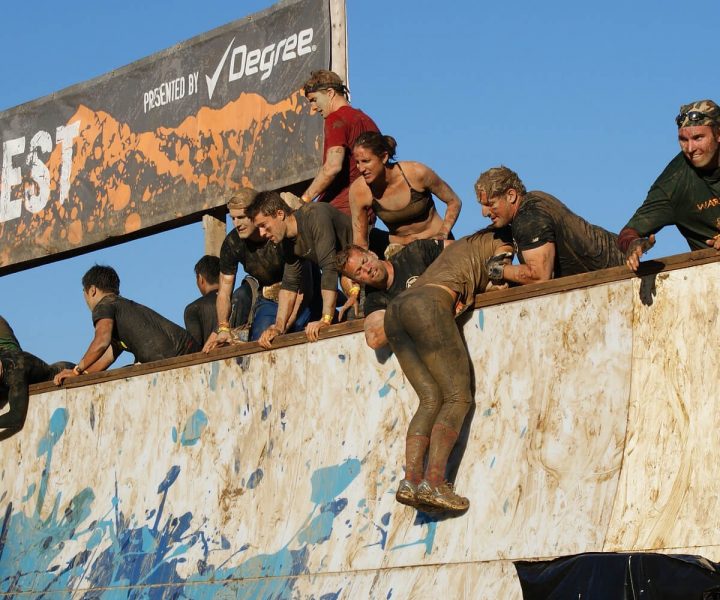 Tough Mudder, the notoriously difficult team-oriented obstacle course, is opening their obstacle vault and bringing back some old favorites for their 2018 events. This race is thought to be one of the most extreme endurance events worldwide. Last year they had over 1,600 participants from around the world, all looking to conquer the ultimate obstacle course challenge.
They run several events ranging from 5k races to the World's Toughest Mudder course, a 24-hour obstacle challenge with steep hills, diverse terrain, and mud pits. Not only that, but they are also letting fans decide which obstacles they will resurrect.

Starting November 1st until December 31st, you can find "Mudder Leaks" on their site, revealing some of the most iconic obstacles from their vault. On the first day of 2018, Mudder Nation can vote on their favorites and decide which obstacles should be brought back.
The first leaked obstacle was the "Human Gecko," which has a medium fear rating and a high toughness rating. The original height and length in 2013 were 4 meters tall and 12 meters long, and according to the notes, they are possibly aiming to make it longer. This obstacle seeks to test the upper body strength of participants, as they have to navigate across two walls studded with rock climbing hand grips while being dangled above a water pit.
The information on their website is incomplete and somewhat vague, but we do know that they will be leaking more information on December 7th, and December 21st, so mark your calendar and be sure to visit the Tough Mudder website on those days to get more information. If you are really interested, you can follow @ToughMudder on Instagram, Twitter and Facebook, and the #MudderLeaks for more secrets from their "Vault."
If you're interested in participating in any one of their worldwide races, all the information is up on their website. Fair warning, they are as tough as they seem, so be ready for a challenge!