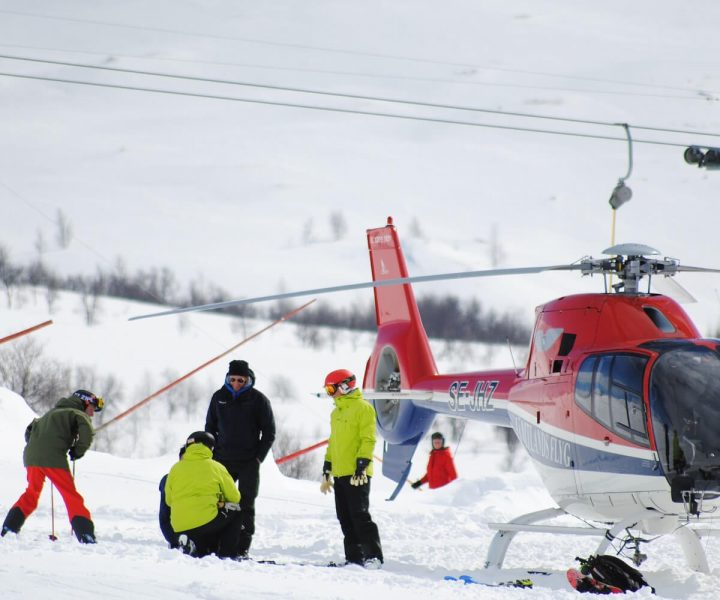 There are tons of reasons why heli-skiing should be on the bucket list of any ski enthusiast. You get hundreds of miles of powder with spectacular unobstructed views, without encountering any other skiers or snowboarders. Oh, and the bragging rights are nothing to sneeze at: you'll enjoy scenery few other people have seen, take a helicopter ride, and have been, quite literally, to the top of the world.
This dangerous but thrilling sport is banned in most places in Europe, but if you have the budget, don't fret, there are still lots of places around North America where your next heli-skiing adventure awaits.
Undoubtedly the winner of luxury heli-skiing adventures, Canadian Mountain Holidays claim to be the very first heli-skiing tour operator and have been offering extreme experiences for more than fifty years. If you can afford it, why not follow in billionaire Sir Richard Branson's footsteps and enjoy the best days of skiing in your life?
North Cascades, Washington
North Cascade Heli provides exclusive helicopter charters, along with one and three-day trips, for groups of up to four people. The most popular zone in the North Cascades is the Silver Star Zone, though there are several areas to heli-ski.
Telluride, Colorado
The family-owned adventure company, Telluride Helitrax in Colorado, has been catering to thrill seekers for more than thirty years, and they boast more than 200 square miles of terrain prime to be explored. Take a custom tour with up to fifteen of your nearest and dearest, and go on about eight runs per hour.
Chugach Mountains, Alaska
Leave all planning worries behind with the charter packages from Majestic Heli Ski in Alaska. They offer all inclusive holidays for three, five, or seven days. They take care of your heli-skiing needs, along with your transportation, food, and accommodations. Most of their terrain is on glaciers, with very few trees to block your view.
Tordrillo Mountains, Alaska
If you happen to be in Alaska between February and April and want to heli-ski with an Olympic gold medalist, look no further than Tordrillo Mountain Lodge. Tommy Moe, a gold medalist, is one of their guides. During summer, this lodge offers heli-hiking and heli-fishing.