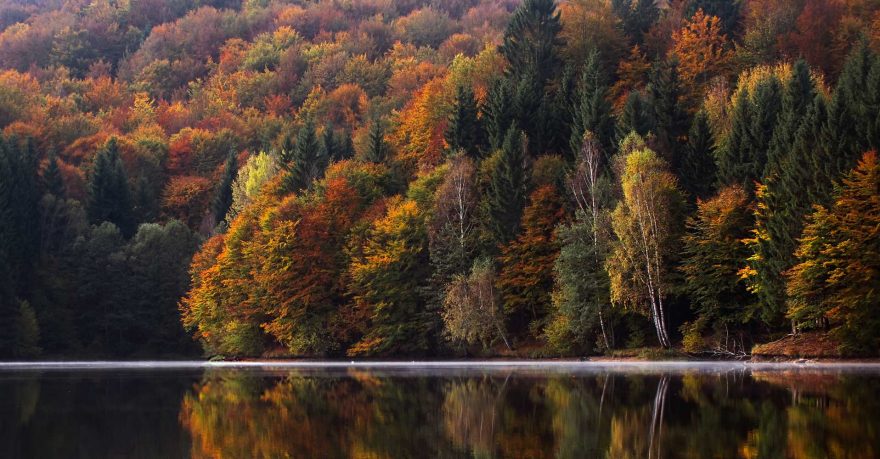 To take in the phenomenon of fall foliage, there's no need to travel very far. All across the United States, from the Pacific Northwest to New England, trees are dropping their leaves and giving us a dazzling display of fall colors. One of the best ways to experience natural beauty at its finest is to take a trip to one of these incredible locations and embark on a leaf-viewing adventure.
Read on for our picks of the best fall color tours, so you can get out there and discover what this fantastic season has to offer.
Aspen, Colorado
This world-renowned skiing town is actually named after one its most famous trees, the aspen. This tree is extraordinary, its leaves turning a vibrant yellow hue in autumn, and shimmering in the breeze with the fall sun. The colors of these leaves, coupled with the craggy mountain peaks full of evergreens, make a picture-perfect contrast.
Columbia River Gorge, Oregon
The Columbia River Gorge is an eighty-mile incredible site, forming a natural border between Washington and Oregon, and cutting into the Cascade Mountains. During autumn, the cottonwoods, Oregon ash, firs, twisted pines, and big-leaf maples start showing their true colors, making it a breathtaking view. Experience the jaw-dropping bronze and golden hues while hiking a broad range of trails or rafting down the river.
Enchanted Circle Scenic Byway, New Mexico
This extraordinary loop spanning 83-miles starts and ends in Taos. It has become a pilgrimage for fall foliage aficionados, and it's not hard to see why. Aspens in this area not only turn yellow, but they also turn a beautiful dark orange.
The Enchanted Circle Scenic Byway encircles Wheeler Peak, the highest point in New Mexico, offering a unique perspective on fall colors. Aspen may be the scene stealer, but yellow to bright red colors can also be found from the cottonwoods and purple cinquefoil.
The Great Smoky Mountains of Tennessee and North Carolina
One of the most visited national parks in the U.S. is the Great Smoky Mountain National Park and for a good reason. You can find over one hundred species of native trees, including sweetgums, scarlet oaks, hickories, and maples, which offer jaw-dropping scenery of fall colors. Crimson, gold, orange, and purple can all be found amongst the leaves. The bonus is the 800 miles of hiking trails and scenic roads, meaning you can spend a long weekend exploring this fantastic national park.