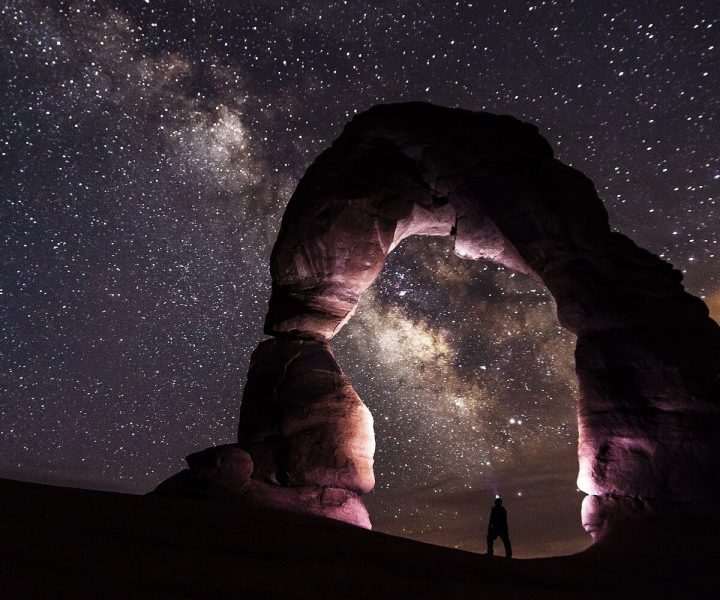 Winter is fast approaching, and this means fewer daylight hours when you're out camping, hiking, climbing, or going about your preferred outdoor activity. In order to continue having adventures even during these darker months, we highly recommend purchasing a headlamp.
A headlamp can help you when you're hiking at dusk, setting up your tent during backcountry pitch blackness, or just hunting for something you know is in the trunk of your car. The best headlamps are convenient, long-lasting, durable and energy efficient, as well as primarily using an LED as their light source. There are lots of headlamps that fit that description, so how do you choose one? Let's find out.
Why do I need a headlamp?
There are many advantages of using a headlamp over a lantern, a flashlight, or the flashlight app on your phone, including:
Convenience: A headlamp will leave your hands free for other activities, and for some outdoor adventures, such as climbing, this is a must. Even if you're just camping, the ability to direct the light where you need is a great benefit.
Lightweight and compact: Headlamps can easily fit in your pack, and they weigh next to nothing, some even weighing less than an ounce.
Durability: The best headlamps are designed to withstand the elements, and most are even waterproof, making them a great asset to wilderness adventures, where you can run into unpredictable weather.

Choosing the best headlamp for you
When looking at and comparing the best headlamps, you have to keep your needs in mind, as well as the following considerations.
Beam distance
The beam distance you'll need will depend on your preferred type of activities, and your typical modus operandi. If you usually find yourself off the trail once the sun has gone down, it's vital that you get a headlamp with a decent beam distance. Being able to see far ahead so as not to get lost is one of the most important things out in the wild.
Durability
When you think of durability, think of survival when things go wrong. One of the most common things to not go our way is usually weather, so if you've ever found yourself hiking out at night during a storm, consider a waterproof headlamp. If you're more risk-averse and typically don't find yourself backpacking in the rain, then a more lightweight and water resistant headlamp will do.
Battery life
The battery life is not a significant consideration for everyone. Say you usually car camp, and you're able to pack along some extra batteries, then you won't need to have a headlamp with an extended battery run-time. However, if you're embarking on longer hikes, or heading deep into the backcountry, then battery life matters. The ideal headlamp can sustain being in the highest setting for at least 8 hours or so.