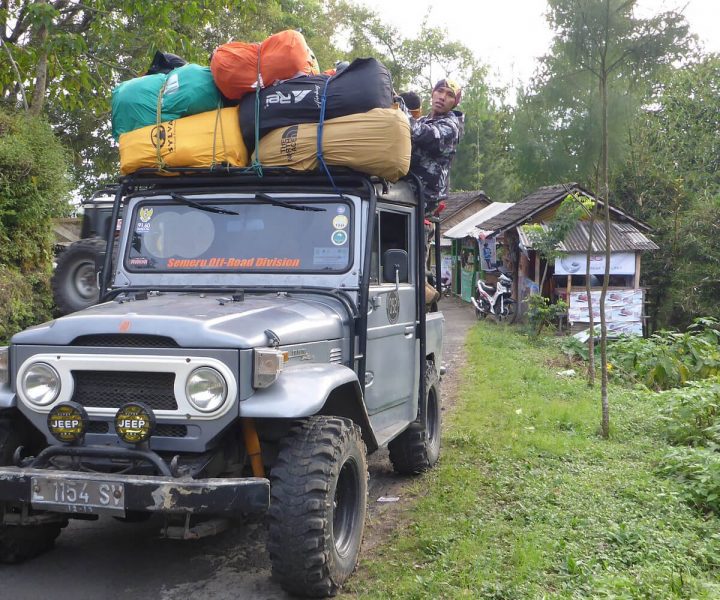 Exploring remote locations, immersing yourself in a new culture, enjoying stunning scenery, and learning to be self-reliant; that's what overlanding is all about. It's not just about the destination or the activities you get to do there, it's about the journey.
Of course, when you're traveling through under-documented or under-explored regions, you want to ensure you've got all the proper equipment with you, particularly if you're going to be away for several days, weeks, or even months.
You need a dependable vehicle for starters, but besides a great car with 4WD, there is a whole host of other equipment you will need to help keep you safe and comfortable while you're off exploring the great outdoors. Here are the things you'll want to do first and the stuff you won't want to leave behind.
Do your research
Doing your research is especially important if you're going to be overlanding somewhere you've never been before, or in a foreign country. While the portrayal of the dangers of international travel by the mainstream media is mostly overblown, it's essential that you research the area and put together a general safety plan.
Satellite phone or messenger, in case of emergency
One of the great things about embarking on an overlanding adventure is being able to leave everything behind, and go off the grid. No phone, no texts, no emails, nothing. While this may be liberating, it can also present an issue if there is an emergency and you're somewhere with no cell coverage. The best choice is a satellite phone, which can be expensive, but you'll be glad to have it if the necessity arises.
Another option is a satellite messenger, which lets your friends and family back home track your progress. You can also send pre-selected text messages and call for assistance.
International medical insurance
Again, if you're planning on traveling outside your country, make insurance one of your priorities. Hopefully, you won't need to use it, but if you're stuck in a remote corner of the world and you get hurt, it's not going to be fun. Neither is getting the insane medical bill. There are some pretty inexpensive international medical insurance plans, so do some research and don't leave home without it.
A way to keep your vehicle on the road
Tires: You're going to need all terrain, or AT tires for the wide variety of landscapes and roads you'll be experiencing throughout your journey. Be sure to carry a full-size spare tire, as your standard replacement "donut" isn't going to cut it when you're out in the middle of nowhere with a flat tire.
Tools: A service manual and a proper set of tools could mean the difference between a failed trip and a successful one. Even if you're not mechanically inclined and you're not sure how to fix the issue, it's easier to get help when you have the right tools for your vehicle.
Traction boards: Even if your car has 4WD, there's a chance you might get stuck, and traction boards will be your way out.
Recovery strap: A kinetic recovery strap will not only be useful in getting yourself out of sticky situations, but you can also help out other overlanders that find themselves in a rough spot. Choose a vehicle with a solid recovery point, to minimize damage and improve the strap's utility.
Extras: You might also want to consider loading a jack, air compressor and tire repair kit to your car before heading out, to be wholly covered for any situation that may arise.
Great off-road navigation system: Maps may still be the best, albeit most old-fashioned way to get around in the wilderness, but they're not as prevalent or updated these days. Therefore, you need a great GPS system, hopefully, one that's designed specifically for off-roading. Look for systems that have different mounting methods and an extensive off-road database.
A way to have a good night's sleep
On your typical overlanding trip, you'll most likely be camping out each night, so you need proper shelter. Our recommendation for a tent is a rooftop tent, which is designed to connect to the top of your vehicle. There are many models, and most are spacious and comfortable, easy to set up and disassemble, and some even come with a built-in mattress. You can also take your run-of-the-mill tent, but you might appreciate the sense of security and safety you feel when you're deep in the backcountry and don't have to lay on the ground.
A way to keep hunger at bay
When you're backpacking, weight is a big deal, and you want to make sure you're carrying the lightest possible load. When overlanding, weight is less of a concern, as you're going to bring all your gear with you in your car, so you can afford to carry a stove with more features. With a bigger and better stove, you'll be able to enjoy better and more varied meals while on the road.
Look for a cooking system that allows you to link multiple stoves, especially if you're overlanding with a big group. That way, you'll be able to cook a lot of meals or different courses all at once. A proper stove should also have a push-button ignition, so you can start it quickly, the power to efficiently burn fuel and heat up quickly, and it should be able to withstand the elements.
A way to filter your water
Again, weight is not so much of an issue on overlanding trips so you could carry large jugs of potable water around with you, but there's a chance you'll need more water than you can bring. Therefore, a good option is to have a portable water purifying method.
Your portable water purifier should be able to purify water fast; it should also remove at least 99% of all protozoa, viruses, and bacteria found in water. If you can also find one that filters out silt and sediment, you've got yourself a winner.
A way to power your campsite
To bring power and light into the backcountry, consider bringing a portable electric generator. It will be useful for powering your lighting system, running a mobile fridge or recharging your electronic devices, all without having to use your car for power. You'll not only save gas; you'll also not pollute with noxious fumes or create noise contamination.
A way to carry extra fuel
Most likely, gas stations will be few and far between during your overlanding adventure. Thus, you'll need to bring extra fuel, so you don't end up stranded in the middle of nowhere. The preferred method for securely and safely carrying gas is jerry cans, but they're not all created equal.
Make sure to look for jerry cans that are CARB and EPA-approved, have a high liter capacity (20 liters is ideal), and include a spill-proof system. Most likely, you won't get high gas mileage on the trail and off-roading, so make sure and bring more than enough fuel for your entire journey, plus a bit more, just to be on the safe side.
A way to heal cuts and scrapes
Hopefully, a cut or a scrape is all you'll have to deal with, but when overlanding in the backcountry there are some dangers that sometimes can't be avoided, and it's not uncommon for someone to get an injury or fall ill. Consequently, you should always have a fully stocked first aid kit, as you may end up treating more wounds than you could've thought possible.
There are loads more things that we can mention, such as camp furniture, coolers, and sleeping bags, but more than likely, you already know what to pack for your camping experiences. So, choose your preferred vehicle and have an incredible adventure! Remember that overlanding is all about the journey, so make sure you're prepared, but don't over think things, just go.