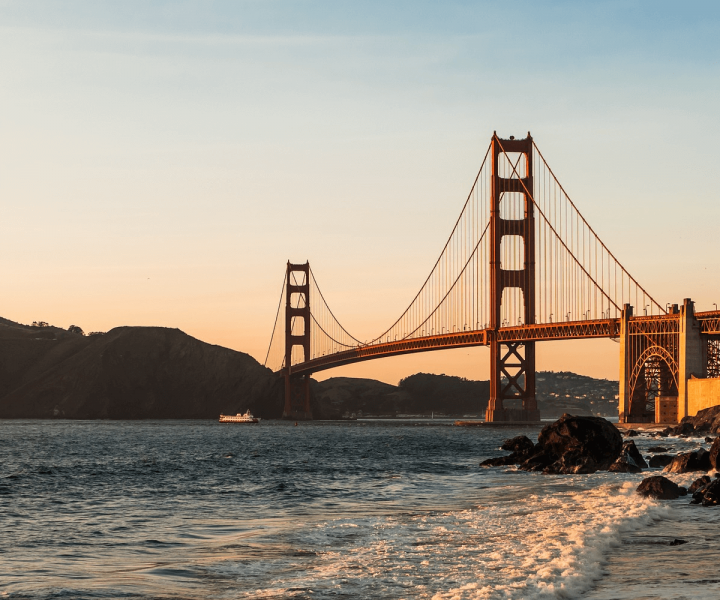 An excellent way to explore the rocky northwestern corner of San Francisco is by hiking the Lands End trail. It's easy to forget you're in the middle of a bustling city when you are walking in a wooded area next to the ocean, surrounded with breathtaking views. The main trail is a straightforward hike, but if you're up for something more strenuous, there are several worthwhile detours.
Basic of Lands End Trail
Where: The trail is located in the northwestern part of San Francisco, and you can find the trailhead by the Lands End Lookout Visitor Center at 680 Point Lobos Ave, San Francisco, CA 94121.

How to get there: There are numerous trailheads, but if it's your first time, we recommend starting at the Lands End Lookout Visitor Center, which has a couple of parking lots. If you want to reach there by public transport, take the 38L MUNI bus to the Point Lobos and 48 Avenue bus stop.
Trail difficulty: The main trail is quite easy, and only around two miles long. However, if you want to venture off the main trail, some parts of connecting trails are made of loose dirt, rocks or sand.
Tips For hiking Lands End Trail
It's best to hike it when the weather is clear, as visibility can be greatly reduced if it is cloudy or foggy.
Bring enough water, and dress in layers as San Francisco weather is unpredictable! As you can see on the Lands End trail map the main trail does not make a loop, so you'll need to retrace your steps. Some shipwreck views are available, and if you are  interested in seeing them, hike the trail during low tide. Some signs are posted along the trail, or you can check out the location of the shipwrecks on a map from the Visitors Center. Dogs are allowed on all parts of the trail but must be kept on a leash. If you have time, combine your hike with some cultural activities, such as visiting the Cliff House for some photos of the old baths, going to Camera Obscura, or relax at Ocean Beach.