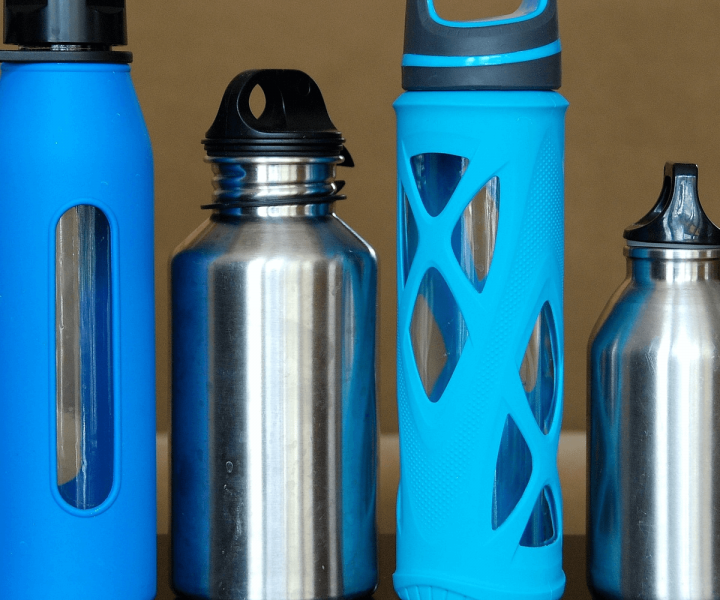 What is the most essential, number-one product that must be on every outdoor adventure packing list? A water bottle. However, not all water bottles are created equal. Insulated bottles work great for both cold and hot beverages, allowing them to keep their temperature no matter the weather.
As a caveat, insulated water bottles can be heavy. If you are a weight-conscious backpacker or hiker, climber or runner, you may want to consider a more lightweight (and possibly collapsible) water bottle instead. We tried out a lot of insulated bottles on the market and judged them on their volume, weight, price, durability, how easy they were to drink from and clean and whether they changed the taste of the water.
Hydro Flask Wide Mouth
Price: From $29.99
Capacities: 18, 21, 32, 40, 64 oz
Pros:  This bottle is popular with outdoor enthusiasts, and it's easy to see why: it's easy to clean, it holds a lot of water, comes in a wide variety of colors, it's relatively lightweight and it's wide mouth allows you to mix in drink powders of fill it with ice. The double-walled vacuum-insulation claims to keep drinks hot for 6 hours, and cold for 24 hours, and we definitely found this to be the case. It kept our coffee warm for around 12 hours, and our ice cubes survived a full day without melting. Some people have claimed that steel water bottles give their water a metallic taste, but we didn't find this to be the case with Hydro Flask. Another bonus is that you can choose different lids depending on your preferences.
Cons: Doesn't fit in most standard cup holders, and it can be heavy.
Klean Kanteen Insulated Classic
Price: From $30.95
Capacities: 20, 32, 64 oz.
Pros: You can credit Klean Kanteen for starting the stainless steel bottle craze more than a decade ago, and they've continued to improve their line with their new insulated bottles. The Klean Kanteen will keep your beverages warm all day, and your cold drinks even longer. The best thing is that due to its stainless steel interior, the bottle does not retain tastes, so your coffee will not taste watered down, and your water will not taste metallic.
Cons: For some reason, the wide mouth option is not offered in the 1-liter model, which is the optimal size of outdoor adventuring and hiking.
Stanley Classic Vacuum
Price: From $26
Capacities: 18, 25, 36 oz.
Pros: Stanley's Classic claims to be "built like a battleship", and the goal of the bottle is to protect your beverage at all costs. What Stanley's mean by vacuum insulation is that when you use ice cubes, your drink stays cold for 48 hours, and can keep your beverages warm for 8 hours. This bottle is double-lidded and double-walled, and the leak-proof double lid makes spilling your water a hard endeavor. Plus, the handle that connects to the cap is easy to attach to a bag or carry.
Cons: This bottle can be quite bulky and heavy (even though it can hold five fewer ounces of water, it's almost half a pound heavier than the Hydro Flask). You also need to handle this bottle a bit more carefully, as the O-ring sealing the cap tends to fall out.