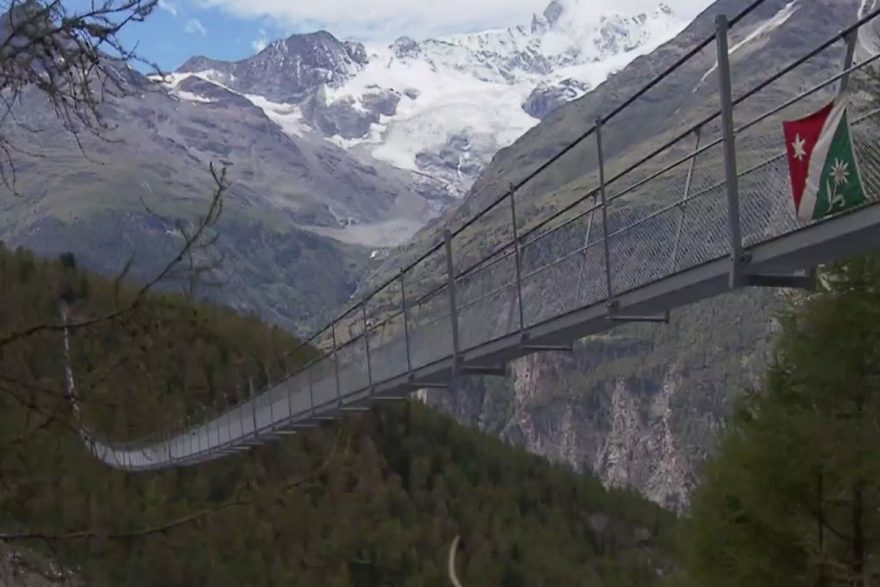 There's a new world's longest suspension bridge which stretches beautifully among the Swiss Alps. The Charles Kuonen Suspension Bridge provides an incredible, if not terrifying, walk surrounded by the stunning Swiss scenery.
World's longest suspension bridge opens in Switzerland, stretching 1,640 feet and offering panoramic views of Alps. https://t.co/JH5Pwcr3Aw pic.twitter.com/lWaf94aMQn

— ABC News (@ABC) 1 August 2017
Should you feel brave enough, the suspension bridge invites you to walk all 494 meters of it while being suspended 86 meters above the ground. The bridge is situated near the village of Randa and connects Grächen and Zermatt on the Europaweg foot trail.
If you can pluck up enough courage to look beyond the steel construct, you'll be rewarded with incredible views of the Matterhorn, Weisshorn and the Bernese Alps. The new bridge was built to replace the one which stood before it which was damaged by falling rocks. Fortunately, the height of the new bridge has
As impressive as the bridge looks, it amazingly only took the engineers 10 weeks to build it. Equally, it is not only an attraction but it is also a real time-saver. The new bridge takes just 10 minutes to cross, avoiding what used to be a four-hour journey for hikers.
Daniel Luggen, Director of Zermatt Tourism, at the bridge's inauguration on July 29 explained "How often do you get the chance to cross a real world record suspension bridge? The thrill experienced high over the precipice is indescribable."