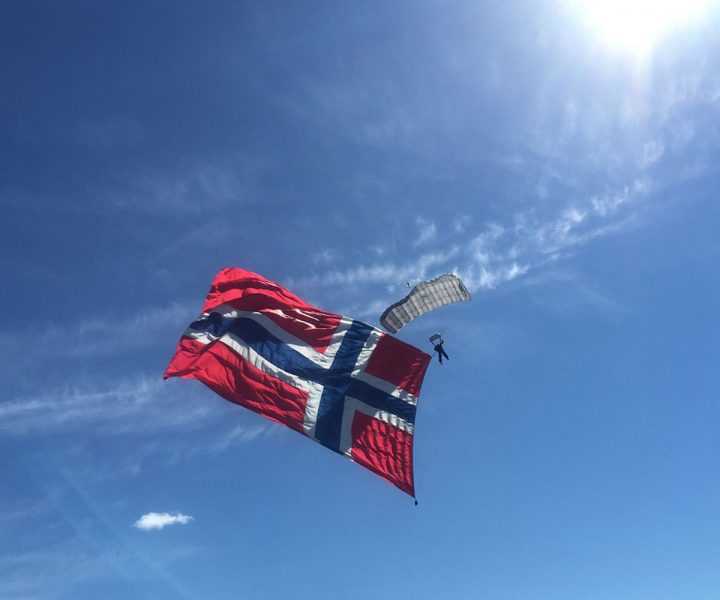 Everyone has their own idea of what constitutes a perfect vacation. For some, the ideal vacation entails sipping cocktails by the beach, but for others, a great getaway involves something exciting and new, something that makes our heart pump a little bit faster and gets our adrenaline flowing. If you look for opportunities to get some thrills, push yourself out of your comfort zone and feel alive, read on to find ideas for your next adrenaline seeking trip.
This road is aptly named the "Road of Death," and it connects Bolivia's main city, La Paz to the region of Yungas, was responsible for around 20 vehicle deaths per year, until a new road was built linking the two locations. In fact, locals were so frustrated with the road, that they even used the new road while it was still being constructed, believing it to be safer than the old road.  
Ever since the new road was built, the "Death Road" has been pretty much abandoned by car traffic, and it's now pretty much just a mountain bike track for brave cyclists. This is a road best left to the extreme adrenaline seekers, as there have been as many as ten mountain bikers death reported on this path since it started being used as a biking track.  
The 43-mile road starts in the snow-capped Andes mountain range at 16,000 feet above sea level, and it's mostly downhill, except for a two-mile uphill section at almost 12,500 feet above sea level. It finishes at 5,000 feet above sea level in a tropical forest. While riding down the road, you will see clouds flying by so fast you will feel you can practically touch them, while you gain speed and momentum through deserted paths, beautiful high passes, and hidden valleys. Cars are rare, but there is always the possibility of one coming the other way, so the whole ride is sheer adrenaline, from start to finish.  
Fear Factor: 9/10
Zip Lining – Fiji and South Africa
If you fondly remember swinging on tires growing up, then you definitely have to give ziplining a try, as it's had a fantastic makeover since those days. These days, you can reach dizzying heights on treetop zip lines, zooming through the air at breakneck speeds.
If you find yourself in Fiji, head down to the Fijian Rainforest, where you can reach speeds of up to 44 mph, which is only a few miles below the official 49mph speed limit! The course has a total of eight zip lines with the shortest being 50 feet, and the longest one 720 feet.
While in South Africa, become a human torpedo while riding the world's fastest and highest zipline. You can reach speeds of up to 100 mph at the height of 918 feet, one of the closest feelings you've ever get to flying.  
Fear Factor: 5/10 (depending on speed and location)
Microlighting over Victoria Falls – Zimbabwe/Zambia
One of the most spectacular places in the world is Victoria Falls, and the complete experience requires you to visit two countries. Unfortunately, Zimbabwe has been experiencing some internal turmoil, so most of the facilities and infrastructure for visiting Victoria Falls is now happening in Zambia.  
If you're in the area, there are many ways of experiencing Victoria Falls, be it bungee jumping, whitewater rafting or an evening booze cruise. However, the experience that should not be missed is flying over the falls in a Microlight. You will not only have an unbeatable view of the falls, but you can also admire the surrounding areas, and have the chance to see hippos and elephants.  
Fear Factor – 3/10
Coasteering – Wales
Coasteering is somewhat a new adventure sport, as it was invented just over twenty years ago. It can be described as a coastal obstacle involving swimming, rock climbing, jumping and generally being subjected to nature's elements. The pioneers of coasteering were Welsh adrenaline seekers who used to rock climb Wales' rugged coastline and then had the great idea to combine all their passions into one. Add in some helmets and wetsuits, and coasteering was born.  
Coasteering is a team sport, as everyone needs to help each other in and out of the water, so you absolutely need to do things together. After coasteering, you'll get the chance to swim inside a nearby cave.
Fear Factor: 6/10 (more if you have unreliable companions)
Gorge Swinging – South Africa and Zambia
Gorge swinging is similar to bungee jumping, and it is as exhilarating and sure to leave you breathless. You throw or hurl yourself, or simply step, off the edge of a waterfall swing and into a seemingly endless abyss. You will be swinging around 550 feet off the ground, while your body is strapped in a harness.  
Fear Factor: 8/10
Skydiving – USA, New Zealand, and Nepal
There are few activities that beat the adrenaline inducing thrill that is skydiving. You will jump out of an airplane and freefall towards earth for a few moments before your parachute opens and you are able to catch your breath and take in the amazing scenery.
Get a rare bird's eye view of Las Vegas' glittering lights or enjoy a tandem skydive in New Zealand. If you are looking for a once-in-a-lifetime experience, skydive past the Everest, the world's highest mountain instead of climbing it. This experience has been called the "world's most elite skydiving adventure," and it will cost you a pretty penny, but it's worth the splurge to jump out of a plane from 30,000 feet and skydive back to basecamp.  
Fear Factor: 9/10
Bridge Climbing – Australia
There's no need to go out to the middle of nowhere to seek adrenaline-inducing activities or to challenge your climbing skills. You can climb up the rungs of the iconic Harbour Bridge in Sydney, which you can even attempt at night if you want that added thrill.  
There are several ways to climb to the top of the bridge and experience unparalleled views of one of the most beautiful harbors in the world. There is the Express Climb, at just over two hours, The Discovery Climb, at three and a half hours which takes you past the engineering and The Bridge Climb, which also takes around three and a half hours and takes you via the outer arch.  
Fear Factor: 6/10
Rafting – Zambia and New Zealand
Whether you're navigating perilous rapids while the water is threatening to overturn your raft or hurtling downstream, rafting is a thrilling way to get your heart racing and your clothes soaking. Grab a paddle, hop into a raft and experience some of the world's most precariously dangerous waters.
The Zambezi River in Zambia is a Class V river, meaning it's "extremely difficult", and left to experienced rafters only. It has thundering rapids which pull no punches, and you'll be relentlessly hit by raging waters while you experience deadly whirlpools and precipitous drops.  
To experience something new, try black water rafting at Waitomo Caves in New Zealand where you go underground, exploring waterfalls and mysterious caves filled with glow worms that make the ceilings cave look like the night sky.  
Fear Factor: 8/10  
Sandboarding – the Sahara Desert and Nicaragua
The most entertaining way to travel through the desert is sandboarding. Turn your snowboarding skills into a different adventure by learning how to sandboard. If you're a rookie, you can still partake in this experience, as you are able to sit on the board and sled downhill. Sandboarding is a bit more physical than snowboarding as there are no lifts and you will need to walk back to the top, but it's worth your while.You can pretty much sandboard any place that has unprotected dunes, but why not do it in the world's largest desert? You can also try your hand at mixing volcano trekking and sandboarding in Cerro Negro, Nicaragua.  
Fear Factor: 6/10
Bungee Jumping – New Zealand
Bungee jumping is a very popular activity that has gained loads of momentum throughout the years. Therefore, there are lots of locations around the world where you can nose-dive through the air, but New Zealand, where bungee jumping was invented, is at the top of our list. You can bungee jump off the 141 feet high bridge where it was invented, the Kawarau Bridge, or try the mega adrenaline rush that is traveling 440 feet in 8.5 seconds when you jump off Nevis Bungy, above the Nevis River.  
Fear Factor: 8/10
Rappelling – Brazil
We know that climbing up a mountain is thrilling, but it can be even more exciting to rappel or abseil down the mountain. It sounds and looks easier than it is, as you'll have to lower yourself down cliff faces while vertigo hits you in the face, quickly scramble down rocky outcrops and cross waterfalls to reach the bottom of the mountain.  
For stunning views, try your hand at rappelling 180 feet beside Iguassu Falls in Brazil, or the iconic Sugar Loaf Mountain in Rio.  
Fear Factor: 7/10
Caving/Spelunking – Iceland, Kuala Lumpur, and Brazil  
Caving, also known as spelunking basically means exploring caves. It's not an activity for claustrophobics, as you will crawl through narrow rock devices, swim in barely lit underground pools and scramble through pitch black caves. If this sounds exciting to you, then grab a crash hat and a headlamp and head out underground. Caving is a great way to discover some scenery that seems otherworldly.
Explore dripping stalactites, and strange rock and lava formations in Iceland, discover underground Hindu temples in Kuala Lumpur or hike down the Lapao Cave in Chapada Diamantina, Brazil to swim in an underground pool, then walk to the top of the cave and bungee jump right back underground.  
Fear Factor: 5/10 (add a few points if you're mildly claustrophobic)
Paragliding – Argentina and Germany
Some might say that paragliding is more tranquil than terrifying, but nothing beats the feeling of floating through the air while paragliding, using the wind as the source of power to propel you. Experience paragliding at its best by launching off the summit of Cerro Arco in Argentina, or get your thrill in Germany while flying over Neuschwanstein Castle in Germany, which legend tells was the inspiration for Disney's castles.  
Fear Factor – 7/10
Hang Gliding – Colombia and United States
Similar to paragliding but with a different structure, you can dive and swoop in bird-like motions while hang gliding, with nothing around you but the breeze in your hair and unparalleled views below.  
There are a lot of spots for hang gliding in South America, where there are excellent weather conditions and high cliffs, but we recommend Bogota, where you can soar over the savannah. Further up north, head to Tennessee for gliding over the Sequatchie Valley.  
Fear Factor: 7/10
Volcano Boarding – Nicaragua  
If you've already tried your hand at snowboarding, you definitely want to try your hand at volcano boarding. The Cerro Negro volcano is active, though it has not erupted for a couple of decades. However, this hasn't deterred the adrenaline seekers, as you can reach speeds up 50 mph as you course down the volcano. To start your adventure, you climb for about 45 minutes until you reach the drop zone, at 2388 feet. You can choose to stand up or use the board as a sled, which actually increases the speed.  
Fear Factor: 6/10
Volcano Trekking – Italy
There are plenty of places around the world to trekk, but treks are usually not very adrenaline inducing. To up your adventure factor, try hiking into Earth's bowels by volcano trekking. The definition of volcano trekking can vary in meaning from place to place, as volcanoes are so wildly varied in their activity levels. We recommend going volcano trekking in Mount Etna, as it offers a vast range of route options, it ups the ante as its very active and you can get a fantastic dinner to reward yourself.  
Fear Factor: 5/10 (can be higher depending on volcano activity)
Rock Climbing – United States
Nothing beats the feeling of scaling and tackling a steep cliff-face with nothing but your bare hands, and a few harnesses and ropes. Rock climbing is a tremendously popular adventure which is still gaining popularity, and you can find amazing rock climbing adventures worldwide. One of the best adventures takes place in Denver, where you rock climb the incredible Colorado Front Range.
Fear Factor: 7/10
Glacier Climbing – Iceland and New Zealand
There are not many experiences that are as mystical as hiking an expansive glistening glacier, and there's no better place to come to terms with a frozen landscape than Iceland. Try your hand at Ice Climbing on Solheimajokull Glacier, where you'll encounter deep crevices, icy ridges and huge expanses of frozen rocks. This climb is sure to challenge even the most experienced of hikers. Another fantastic place to experience Glacier climbing is the Franz Josef Glacier in New Zealand, where your unique trek will be dotted with dangling icicles, jutting ice cliffs, and natural hot springs.  
Fear Factor: 6/10
Becoming a Jet Fighter Pilot for a Day – Europe and United States
Have you ever dreamt of being Goose or Maverick? Then keep reading, as you can totally fulfill your dreams of flying a fighter jet. MiGFlug is an aviation and space adventure company which specializes in fighter jet flights. It works as an intermediary between the operators of fighter jets and the public, and they make it possible for you to fly in a Hawker Hunter, MiG-29 or L-39 Albatross.  
You will take one seat while an experienced pilot takes the other and guides you on how to operate the jet and perform maneuvers such as rolls, loops, and immelman turns.  
Fear Factor: 7/10
Swimming with Crocodiles – Australia
If you've ever wanted an up close and personal encounter with crocodiles, here is your perfect adventure. In the hopefully not so aptly named "Cage of Death" in Australia you can come face to face with some of the biggest saltwater crocodiles in Australia, with nothing between you and them except a couple of inches of glass.  
Your will be suspended above the crocodiles for a bit before you are lowered down to get a closer look at them. Your dive will include a 15-minute encounter with these massive reptiles, where you will have a 360-degree view.  
Fear Factor: 4/10 (if the glass doesn't break)
Skywalking – China
Skywalking is the newest adventure on the list, having opened just last year. What could very well be the most terrifying sky walk so far has been opened in China. You will make your way through a glass path strapped to the side of the Tianmen Mountain which measures 330 feet and is just 5 feet wide. You will have a dizzying view of the 980 feet drop below as you will be walking on clear glass.
Fear Factor: 6/10
Rollercoaster Riding – United States and Japan
One of the rides is located 65 feet over the edge of the Stratosphere Tower in Las Vegas, and they hover 885 feet above ground are sure to get your heart racing and your palms sweating even before you've strapped yourself in. The Stratosphere Tower is the tallest freestanding observation tower in America, and the ride will definitely leave you questioning your sanity, but we guarantee you'll finish the ride wanting more.  
The other roller coaster worth the trip for any adrenaline seeker is the world's steepest roller coaster, located in the Fuji-Q Highland Amusement Park. It has a 121-degree freefall, which will leave you fighting G forces through a 141-foot drop and seven twists.  
Fear Factor: 7/10
Running With the Bulls – Spain
This adventure might seem a bit of a cliche, but you can't beat the adrenaline rush that comes with the fear of being trampled or gored by one of the huge bulls that will be chasing you. The event occurs daily during the San Fermin festival in Pamplona, where every morning the streets are closed off while several bulls chase fearless adventurers through the city center and end up in the bull ring.  
Fear Factor: 8/10
Rickshaw Running – India  
Don't get frustrated by haggling with the rickshaw drivers in India, just ride one and see the country for yourself. Three times a year there is a rickshaw race in India where you are just given the starting point and the destination point, which you have two weeks to reach. It's up to you and your companions to choose the route, where you will learn that what's really important is the journey, not the destination. You must purchase your own rickshaw and decorate it as you please before you take off across India.
Fear Factor: 3/10 (but the amount of fun makes up for the lack of adrenaline)
Wing Walking – United Kingdom  
Wing walking is a really extreme adventure, as you will move on the wings of an airplane while it is mid-flight. Wing walking first started during the 1920s, when pilots during the war were looking for something to satisfy their thrill-seeking nature, and the concept was then popularized by air shows, where the stunts got increasingly risky. Today, anyone can wing walk and be strapped into the top wing of a vintage biplane while sweeping through the air at 136 mph.  
Fear Factor: 8/10
Kayaking with Whales – United States
Kayaking on the sea is a fantastic adventure in an of itself. If you're lucky, you get to see dolphins, seabirds, fish and amazing views. If you're looking to up your kayaking adventure, head out to Kodiak, Alaska, where you will very possibly encounter some whales. And if you don't, you'll get to have an encounter with seals, puffins, otters and maybe even a bear or two. The rugged coastline you'll be kayaking along is also a definite plus.
Fear Factor: 6/10 (depending on how close you manage to get to the whales)
Cliff Jumping – Jamaica and Philippines  
One of the most widespread and cheapest activities on our list, as you can cliff dive from pretty much anywhere that has a cliff, gravity, and water at the base of the cliff. There's no experience required, and all you need is a swimsuit and some courage. A popular spot for cliff jumping is Rick's Cafe in Jamaica, where you can either cliff jump yourself or enjoy a cold drink while you watch others do it. For a more extreme adventure, head out to Palawan in the Philippines. 
Now go and start planning your next adrenaline fueled vacation!