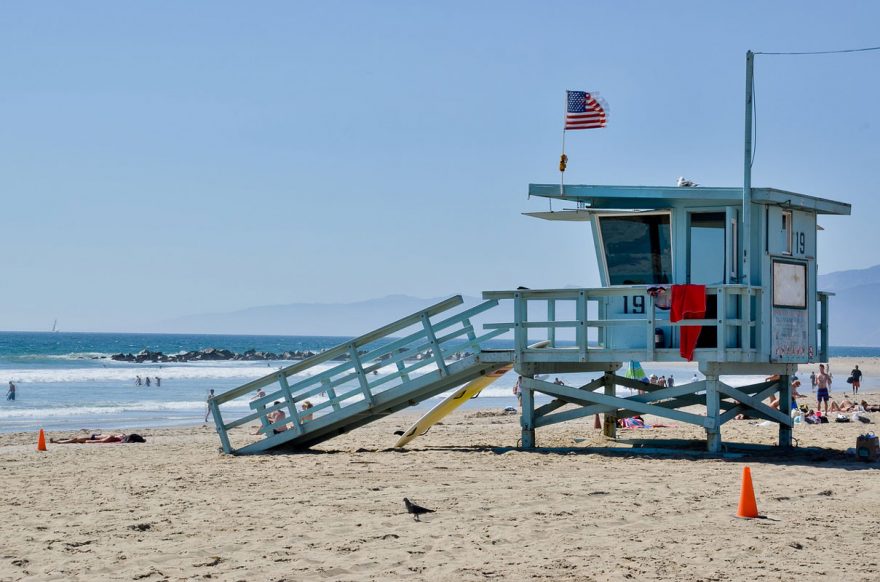 If you're planning on heading to California, or more specifically LA, this summer with the family, then this mini-beach guide is for you. One of the things California is best known for is miles of stunning coastlines and the beautiful beaches that come with that. Alluring sandy spots and the sea offer endless hours of fun for kids which is what makes beach holidays so special.
As a parent, you want to know that, as well as having fun and kept entertained, your kids are going to be safe. As exciting as beaches are, they can pose threats with strong and unpredictable currents.
Furthermore, as a parent, it can be easy to be put off heading to the beach. After all, sand gets absolutely everywhere and you'll be finding it in the strangest of places for weeks to come. In addition, kids can constantly be wanting to move to the next place or thing to play with.
We've chosen three beaches which offer more than just sand and water, are easy to get to, and cater to yours and your kid's wants and needs.
Mother's Beach
We're getting the ball rolling with the aptly-named Mother's Beach, situated in Marina Del Rey, LA. The beach here is sheltered which means that there aren't going to be many big waves, if at all. Additionally, there is even a roped section for monitored swimming.
More than just calm waters and sand, this beach offers picnic spots, kids play area, volleyball, restrooms, and showers. If your kids are a bit older, certainly don't rule out renting kayaks and paddleboards which are available at the north end of the beach.
Parking does cost but the car park is large and there are usually spaces. Alternatively, park nearby in Playa Vista for free and take the summer beach shuttle.
Venice Beach
At Venice Beach, you'll never be short of entertainment. Along the world-famous boardwalks, you'll see a constant stream of entertainers, diverse shops, and happy people. As one of the more popular beaches in LA, it can get busy but its size means there is enough space for kids to run around and have fun.
You'll have peace of mind knowing that there are lifeguards on duty during the day. If your kids aren't in the water, they can head over to the playground or visit the great places to eat.
Zuma Beach
Malibu's Zuma Beach is large and somewhat spacious, stretching roughly two miles long. Unlike a lot of Malibu's beaches, there aren't houses built right at the edge which means that there's more of a feeling of peace here.
Again, this beach is monitored by lifeguards for those who choose to take a dip. Do be warned though, Zuma's waters are known to develop strong currents which can be hazardous to weak and proficient swimmers alike.
If you get bored of the waves, feel free to explore the volleyball courts, picnic spots, and eateries. There is a fee for using the parking lot but you can leave your car for free by the highway.