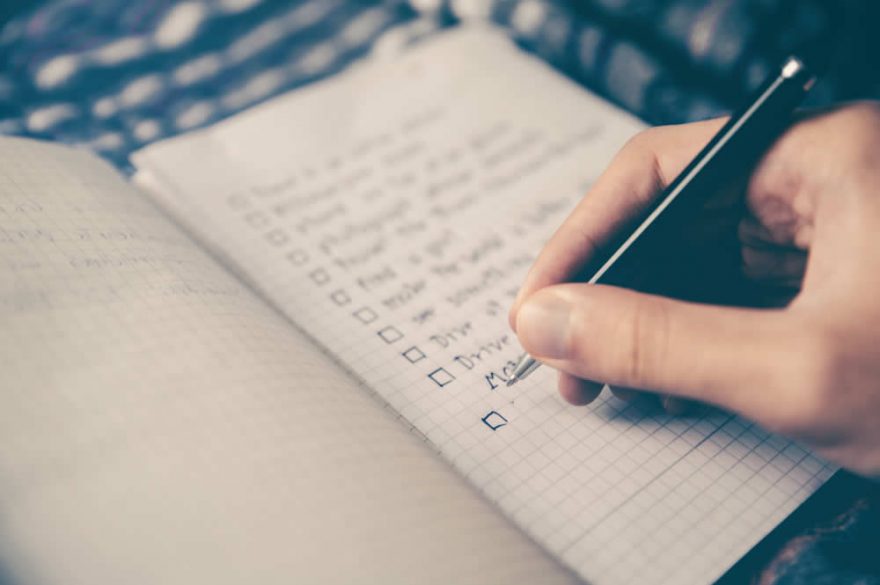 The diversity of South Carolina means that there are plentiful ways to get out and enjoy the outdoors.
If high adventure is what you're after, head out to the northwest corner of the Palmetto State, along the Chattanooga River. This river is the only river designated a National Wild and Scenic River in North Carolina. Running along the South Carolina and Georgia border, the Chattanooga has great opportunities for paddlers and kayakers to be challenged by Class IV and V rapids, while beginners or non-kayakers can explore the river via a guided rafting trip. There are several outfitters offering zip lining through the treetops and whitewater rafting trips.
If a scenic hike is more your thing, South Carolina has plenty to offer. From mild hikes to a Raven Cliff Falls viewing platform, which, at 400 feet high is the tallest waterfall in the state, to more strenuous nine-mile hike leading to a suspension bridge where you can view the falls and creek below.
One of the best ways to take in South Carolina's landscape is to get a bird's eye view. Head over to Caesars Head State Park, which is 3,200 feet above sea level and take in the view spanning the Georgia and North Carolina mountains. Your efforts will be rewarded if you want to hike the 7-mile round trip trail leading to the top of Table Rock Mountain, where you will also be greeted with incredible views of the Blue Ridge Mountains. Climbing the 167 steps to the top of the Hunting Island Lighthouse will greet you with spectacular views of the Atlantic Ocean and the maritime forest that surrounds it.
The ACE Basin in South Carolina's Lowcountry is one of the most amazing sanctuaries for nature and outdoor lovers. Spanning 350,000 the acres, the estuary is home to a large amount of wildlife, and offers a wide variety of nature trails and waterways to explore. You can enjoy paddling down one of the three rivers or various creeks, or hike one of the many trails at Edisto Beach State Park or even get on a bike and meander down Bennett's Point Road until you reach Bear Island Wildlife Management Area.
Now that you've had a taste of all that South Carolina has to offer nature enthusiasts read on to discover your South Carolina outdoor bucket list.
Take a Ferry to Bulls Island
Where?: The Lowcountry, SC
Bulls Island has an area of 5,000 acres, making it the largest island within the Cape Romain National Wildlife Refuge and it's one of the best outdoor adventures to be had in the Lowcountry.
Bulls Island has a lot of natural habitats which include salt marshes, sandy beaches, and maritime forests as well as lots of different wildlife. One of its claims to fame is the enormous amount of species of birds found on the island, and you'll be able to go birdwatching along the sixteen miles of trails to be found.
Bulls Island can be reached by a 30-minute ferry trip along salt marsh creeks, which is home to pelicans, egrets, herons and dolphins.
Spend a night at the Treehouses on the Edisto
Where: Dorchester County, SC
If you are looking for an unforgettable camping experience, spending a night in the Edisto River Treehouses is hard to beat. The treehouses are located on the banks of the Edisto River, and you can live out any Swiss Family Robinson fantasies you may be harboring.
To reach the treehouses, you'll need to paddle around 13 miles downstream the Edisto River, which is the longest free-flowing blackwater river in the country. The treetop houses are situated on a secluded island, and fully equipped, but don't expect Wi-Fi or a TV as they do not have electricity. You will need to bring along your own food and water, and a sleeping bag.
Make a day out of it, and bring along a picnic and swimming gear so that you can have a picnic lunch and a swim on your way there. After spending the night under the stars and roasting marshmallows on a fire pit, explore the surrounding area by walking along the area's abundant trails.
Paddle in South Carolina's Revolutionary Rivers
Where: Florence County, SC
The Revolutionary Rivers Trail spans 66 miles of travel, where you'll meander along swampland laden with history. This area was made famous by the Revolutionary War hero General Francis Marion, who, when engaged in guerilla warfare against the British, used the swamplands around the trail to hide, earning him the nickname Swamp Fox.
When paddling along the trail, you'll pass by Snow's Island which was a retreat, supply depot and headquarters for General Marion and his crew. The British believed that destroying this camp was essential, and in March 1871, a British attack force penetrated and destroyed the camp. After this attack, Snow's Island has never used again.
Discover the Carolina Bays
Where?: Aiken, SC; Olanta, SC; Bamberg County, SC
The Carolina Bays are natural phenomena exclusive to just some states on the East Coast. The mystery of these natural occurrences makes them well worth a visit. Carolina Bays are elliptical depressions in the earth. They vary in size and depth but are most commonly wetland habitats with a lot of biodiversities. There is still no conclusion about their origins; some theories believe that there was a meteor impact while some others think that the earth is morphing due to sea currents. There are various public sites where you can visit the Carolina Bays. In Bamberg County, there is the Lisa Matthews Memorial Bay and the Cathedral Bay Heritage Preserve. In Olanta, you can go to the Woods Bay State Park, and the Carolina Bay Nature Preserve in Aiken.
Paddle in the ACE Basin
Where: South Carolina's Atlantic coastline
The ACE Basin is one of the biggest estuaries in the Atlantic Coast, and it hasn't been developed. Three rivers combine into the St. Helena's sound which gives the basin its name, the Ashepoo, Combahee and Edisto Rivers. It's located between Beaufort and Charleston, and it's 1 million acres are home to barrier islands, marshes, beaches, and wetlands, along with tons of wildlife and outdoor recreation.
The three rivers that make up the ACE Basin along with its assorted creeks make it a great paddling venue. Its calm waters will allow you to paddle along at a leisurely pace amongst old field rice canals and swamps.
It's common to encounter ospreys and bald eagles on the Combahee River, along with some alligators sunning themselves on the riverbanks. The Ashepoo is the shortest of all three rivers, but wildlife is still abundant amongst its blackwater swamps. If you paddle down the Edisto, you will be paddling under massive oak trees, water tupelos, and bald cypresses.
Spend a day (or several!) in Lake Jocassee
Where: Oconee/Pickens Counties, SC
Lake Jocassee is an enormous reservoir, spanning 7,500 acres. The reservoir was created in 1973 by Duke Energy, and the bottom of the lake is what once used to be Jocassee Valley. A lot of remains can be found under the water, discoverable only by scuba diving which includes a playground for scuba divers, sunken Chinese assortments and a hilltop graveyard with over 130 stones. A lot of rivers, mountain streams, and waterfalls flow into the lake, making its waters crystal clear green. The gorges surrounding the lake along with the exotic wildlife of plants and animals surrounding the waters made Lake Jocassee a destination of a lifetime by National Geographic.
You can access Lake Jocassee through Devil's Fork State Park. If you want to stay for a few days and experience all the lake has to offer; there are campgrounds, lakeside cabins and private homes available for rent. You can also find several outfitters on site for renting jet skis, paddleboards, and kayaks. If you time your trip correctly, you can catch the blooming of the Oconee Bell. This flower blooms only in this habitat, and its blooming period is mid-March to April.
Go Whitewater Rafting in the Chattooga River
Where?: Jackson County, SC
Chattooga River has been designated a National Wild and Scenic River, a distinction which is shared by less than 1 percent of all the rivers in the US. It's easy to see why, as the river flows through the foothills of the Appalachian Mountains and amongst several swimming holes, incredible waterfalls, and streams.
Through its 50 mile run, the river drops almost half a mile in elevation, starting in the Appalachian Mountains and ending in Lake Tugaloo. This is a whitewater classic, protected from being developed, meaning that the natural beauty has been preserved.
One of the most popular rivers for whitewater rafting, the Chattooga River has something for everyone, no matter if you're a Class II beginner or a Class IV+ advanced. The river is divided into three different sections coinciding with its level of difficulty, Class II, III and IV.
The Class II section has only a mild drop while rafting along scenic wilderness and Native American History. The slow flowing will allow you to take the time to appreciate the beauty of the nature surrounding you really. The Class III-IV section is the most popular and offers more of a challenge. This section has over a dozen rapids in the intermediate to advanced range, including Painted Rock, the Narrows, Dicks Creek Lodge, the Narrows and Eye of the Needle. Even though the Class III is the most popular, the Class IV section is the most well known. It is the steepest and most challenging part, dropping more than 75 feet through famed rapids.
Bike the Trails
Where: Various Locations
If you have cycling on single track mountain trails on your bucket list, South Carolina is the place to go. There are a lot of trails throughout the state, including the northwest region, which is home to the best mountain biking in South Carolina.
Paris Mountain State Park has around 15 miles of biking trails ranging from mild to strenuous.

Hilton Head Island along the coast is an award-winning cycling location, boasting more than 94 miles of paved biking trails. While biking around the island, you'll discover incredible marshland, cypress forests and old plantations on your way to Coligny Beach Park.

Huntington Beach State offers more than 40 kilometers of bike paths where you can saunter along the beach and visit Atalaya Castle.

The Horry County Bike and Run Park is nicknamed The Hulk for a good reason. It offers a challenging bike trail, starting with a five-mile climb and doesn't get any easier from there.

The Palmetto Trail will, after its completion, span over 420 miles across South Carolina. Currently, you can bike through 290 miles either through paved trails or across mountaintops if you're looking for more of a challenge.

The Waccamaw Neck is a narrow peninsula between the Waccamaw River and the Atlantic Ocean, running parallel to Highway 17. You can bike the 6 miles of paved trails weaving through some of the area's best outdoor scenery.
Head to the Water for Some Great Adventures
Where?: Lake Murray – Lexington, SC & Lake Jocassee – Oconee/Pickens Counties, SC
The twelve major lakes in South Carolina are perfect for inland water sports. In Lake Murray, it's possible to go boating, waterskiing, and sailing, as well as nearly endless activities as it boasts of almost 500 miles of shoreline.
There's no shortage of things to do in the water of Lake Jocassee. It can be a boaters paradise and offers everything from an active day waterskiing or scuba diving to an active day of waterskiing, tubing or wakeboarding.
Take to the Racetrack
Where?: Myrtle Beach, SC; Greer, SC; Darlington, SC
Play out your race car driver fantasies in South Carolina's three racetracks. The Greer track offers BMW off-road test driving, along with speed tracks and wet driving as part of their Performance Driving School. In the Myrtle Beach Speedway run the course along the coast and the Darlington Raceway will fulfill your race car needs, as they host the NASCAR Southern 500 and their racetrack is known as too tough to tame. Your heart will be racing; adrenaline will be pumping through your veins in this adventure you'll never forget.
Hike, hike, hike!
Where?: Various locations
South Carolina offers a vast amount of mountain trails, both for the beginner and the avid hiker. No matter if you're looking for an easy trail or a really challenging one, a mountain trail or a forest along the beach, South Carolina has you covered.
Yellow Branch Falls – Walhalla, SC
This trail is around three miles long, and it's easy for beginners. The only difficulties you encounter are some stared hills and a few bridges. In the end, you'll be rewarded with a stone-laden bridge and the sight of Yellow Branch Falls.
Huntington Beach State Park – Murrells Inlet, SC
This hiking trail is around two miles long, and you will be hiking sandy trails, coastal forests and a boardwalk over a marsh. Once you've finished the trail and explored the beach, head out to Atalaya Castle, a beautiful mansion originally constructed in the 1930s by famous sculptor Archer Huntington.
Goodale State Park – Camden, SC
Goodale State Park could be one of the best-kept secrets by locals. No matter the season, the park always puts on a stunning display of nature at its best. The two-mile forested trail can be hiked by anyone.
Kings Mountain State Park – Blacksburg, SC
We know you're a fan of the outdoors, but if you're also a history buff, you can't miss the Living History Farm Trail. The path will take you through a recreation of a farm during the revolutionary era, including a barn, a two-story farmhouse, a blacksmith shop and a smoke shop.
For the adventurers and adrenaline seekers, you can try your hand at tackling these five hikes, considered amongst the toughest in South Carolina.
Reaching the top of this granite monolith means going uphill all the way. The top stands at an impressive 3,100 feet, and the elevation gain is 2,000 feet in just 3.5 miles. However, the workout is worth it for the spectacular views that await you at the top of Caesars Head, Pinnacle Lake, and the Table Rock Reservoir.
Pinnacle Mountain – Pickens County, SC
Pinnacle Mountain is South Carolina's third-highest point, reaching an altitude of 2,265 feet and you have just 4.2 miles to climb it. At points, the trail is so steep that you will need the help of your hands to scramble up to the top. Once you reach the peak, the trees that cover the peak might impede your vision, but you get a spectacular panorama of the Piedmont, making you even more breathless than you probably already are.
Blue Ridge Electric Co-op Passage – Greenville, SC
This hike spans almost 13 miles, and you get the chance to explore the rugged nature of the Jocassee Gorges, a remote wilderness named by National Geographic as one of 50 of the world's last great places. The trail starts at Table Rock State Park and finishes at the peak of Horse Mountain, with an elevation of 1,586 feet.
Rim of the Gap – Greenville County, SC
Rim of the Gap is one of the most technically challenging trails in the area, but also one of the most scenic. While this hike may seem short, at just 4.3 miles, it's made more difficult as you are hiking a narrow and rocky path. Throughout the hike, you'll come across cable crossings, ladders, lots of small waterfalls and Weight Watchers Rock, a stone balanced on top of boulders that is barely wide enough to pass through. Bear in mind that the trail is very wet, so it's not accessible during winter as it ices over.
Pinnacle Pass has the steepest elevation gain for any other trail in South Carolina, as you'll have to climb over 2,000 feet in under a mile. The total path is 10 miles long, and you'll go up and over several ridges and mountains, ending up in a rocky precipice with outstanding views of the Middle Saluda River and Jones Gap that make every grueling step worth it.
If you're more of a thru-hiker and are looking for some long distance trails, you won't be disappointed and can cross a couple of trails off your bucket list. These long distance trails are one of the best ways to experience the great diversity of nature and scenery of South Carolina. There are two main long-distance trails, crisscrossing through the state, from one end to the other. Although they are not complete yet and have some gaps, you will still be able to hike through a great portion of South Carolina on multi-day hikes.
Palmetto Trail – starts at Walhalla, SC
The Palmetto Trail is a multi-purpose trail, connecting the seacoast of South Carolina to the mountains. It can be used by hikers, horseback riders or mountain bikers, depending on the method of transportation you prefer. We recommend seeing it on foot, as a few sections are restricted for hikers only.
This trail is the largest trail system in South Carolina and currently covers 350 miles, though it is slowly being expanded. At present, most thru-hikers complete the trail in around two months, making it a great option for a backpacking trip this summer. You can choose to hike the whole trail, or plan to visit certain paths if you're short on time. While hiking this trail, you'll be guided through all facets of the landscapes in South Carolina, from forests and mountaintops to battlefields and seaports and even swamps.
The longest section of the trail starts at Buck Hall Recreation Area, then heads through the Francis Marion National Forest, meanders around lakes in Santee-Cooper and finishes at the Wateree River, meaning you can experience a wide variety of different sceneries.
The East Coast Greenway is a project that wants to build a paved trail for pedestrians and bikes along the east coast spanning 2600 miles. In South Carolina, the trail stays near the coast and passes through Myrtle Beach, Charleston, Beaufort and Charleston. There are many gaps in the trail at present, but completed trails include segments of the Waccamaw Neck Bikeway, Mount Pleasant and Grissom Parkway Trails in Myrtle Beach.
No matter what's on your bucket list, you head to South Carolina to cross it off!