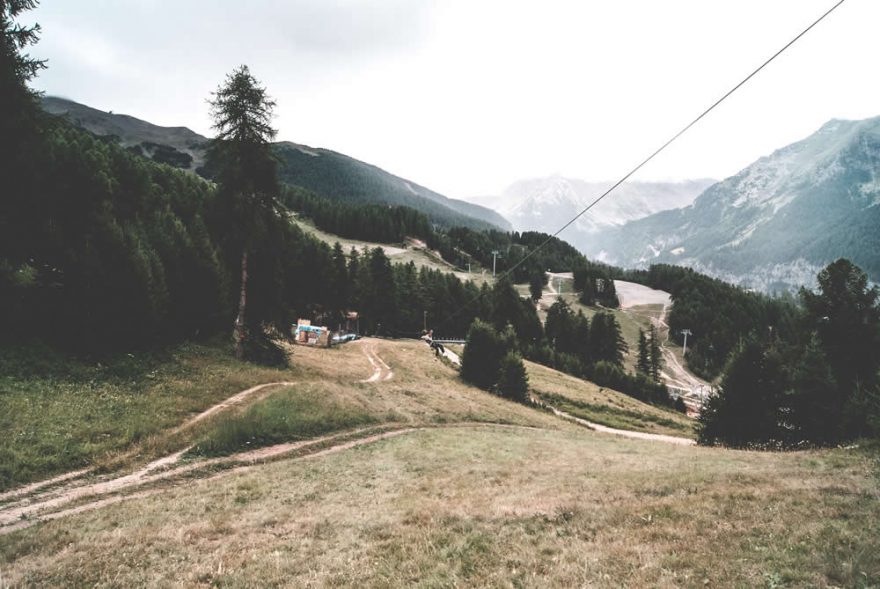 You might think that Kentucky is all about bourbon and horse racing. While many fun things to do in Kentucky do revolve around those attractions, such as touring the Kentucky Bourbon  Trail, learning about Bourbon County Culture and visiting the Kentucky Horse Park, there are a lot more outdoor experiences to discover in the Bluegrass State.
Kentucky has it all, from hiking to sports attractions to art galleries to fine dining. You can stay in affordable motels and hotels, rustic campgrounds, charming bed and breakfasts, upscale resort parks or cozy cabins in the mountains, depending on the experience you're after.
Let this be your guide to the best cheap (or even free!) outdoor activities that Kentucky has to offer. View our extensive list of outdoor activities below, and see why Kentucky is one of the best states in America.
Hiking
How Fit Do I Need to Be?: Hiking is an activity that can be done by people of all fitness levels, from beginners to experts. No matter if you're just starting (or starting back) into hiking, make sure that you prepare the following two areas before embarking on a hike.
Strengthen your hiking muscles, which are your leg muscles plus your core body support.

Increase your cardiopulmonary resistance. Your heart and lungs need to be fit to supply your body with the proper amount of oxygen.
How Much Does it Cost?: If you're taking a day trip, hiking can be free, or just cost you ticket entrance to the national park. If you're looking for a more thorough, thru hike, then you need to input the equipment cost, especially if this is your first hike. Expect to shell out for a sleeping bag, backpack, and tent, plus the cost of the backcountry permit.
Where Can I Do It?: There are countless places to hike in Kentucky, so if you're ready to get off the beaten path you're looking at the right state. There are hundreds of miles of scenic hiking trails, ranging from vast national forests, Appalachian Mountain landscapes, over fifty state parks and bluegrass countryside. The longest trail in Kentucky is the Sheltowee Trace National Recreational Trail, which stretches through the Daniel Boone National Forest and spans over 260 miles.
When in Kentucky, you can discover the rolling hills and green pastures of Horse Country, and trek throughout the mountainous terrain of the Appalachian foothills. There are caves to be explored and unique rock formations to be discovered in Cave County, along with incredible scenic views in Daniel Boone. There's practically no end to the amazing hiking opportunities in Kentucky. When you want to trade the concrete road for a dirt path, go to Kentucky to explore the many hiking trails. The list below shows a tiny sampling of all the hikes Kentucky offers, and it can help you plan your Kentucky hiking adventure.
Natural Bridge State Resort Park – Slade, KY
This trail is located in the Daniel Boone National Forest, and boasts of over 19 miles of hiking trails, along as a 60-acre lake for fishing and paddling. If you want to make more than a day trip out of it, there are camping and lodging options available. Make sure you don't miss on seeing the park's signature sandstone arch. If you're looking for a challenging hike, go for the Sand Gap Trail, a 7.5-mile trail that starts about 500 feet from the natural bridge.
Red River Gorge Geological Area – Campton, KY
Adjacent to the Natural Bridges State Resort Park, the Red River Gorge is one of the most popular climbing destinations in Kentucky. This landmark features almost 30,000 acres of rock formations, cliffs, natural arches, rock formations and swimming holes. A great place to get started is the Gladie Visitor Center, where you can learn more about the area and all the trails on offer.
Sheltowee Trace Trail – Morehead, KY
Kentucky's signature hiking trail, it spans 319 miles, it takes you through the Daniel Boone National Forest and finishes at Pickett State Park in Kentucky. If you are a thru hiker, most of the scenic parks of the state are covered by the trail, including Laurel River Lake, Red River Gorge, Big South Fork, and Cave Run Lake. If you're not up to hiking all 319 miles, there are connecting trails throughout, so it's easy to create a short loop for a day or weekend hike.
Caving/Spelunking

How Fit Do I Need to Be?: As with most outdoor activities, you'll get more out of caving if you're in good physical condition. However, it's not necessary to be in peak condition to begin enjoying caving. A typical spelunking trip consists of walking on uneven terrain, squeezing or crawling through low tunnels or passageways and climbing or going down any rooms featured within the cave. A good caving trip can potentially work every major muscle group in your body.
How Much Does it Cost?: If you're an experienced caver or are going with a group of people that know what they're doing, exploring the caves is free, and you'll just need some basic equipment. The great thing about caving is that you don't need a lot of gear to get started. The two pieces of equipment that are vital are a good light source and a great helmet.
You can purchase the headlamp from most sporting good and hardware stores. We recommend bringing along extra batteries and two other additional backup sources of light, such as handheld flashlights or additional headlamps.
A good helmet is essential as caves are often muddy and wet, and potentially dangerous as slipping and falling are easy. You can hit your head if you turn the wrong way, or if you're stuck in a tight space. There are a couple of options to consider when it comes to helmets; you can either buy a construction helmet and duct tape the headlamp, or purchase a good climbing helmet if you're serious about caving.
Some additional equipment may be required, depending on what you want to do in the cave. If you want to go to a vertical cave where you'll be descending hundreds of feet, rope, ascenders, carabiners and harnesses are needed. If you're up for an off-road adventure, you'll need a laser range-finder and a compass.
If you're a beginner and want to go with a guide, there are plenty of tours in Kentucky to fit any budget.
Where Can I Do It?: Kentucky provides loads of different underground locations, which are suitable for both beginner and experienced cavers. The Bluegrass State is home to the longest cave system in the world, Mammoth Cave, as well as dozens of other smaller caves which feature rock bluffs and formations, animals, natural springs and underground rivers. There are a wealth of underground trails to be discovered.
Cave adventures in Kentucky are a unique experience which can be explored year round. Don't pass up the chance to experience some of the world's most fascinating caves and discover all their geological marvels.
Some of the most popular spelunking attractions in Kentucky are:
Diamond Caverns – Park City, KY
To complete this adventure, you need steady legs that are strong enough to climb over 350 steps, while also have some energy to walk the half-mile trail. While exploring these caves, you'll encounter both stalactites and stalagmites.
Cumberland Gap National Park – Middlesboro, KY
These caves offer four cave levels, and you must hike almost two miles and climb over 183 steps to complete the tour. While a guide is required for this adventure, the fees are nominal.
Mammoth Cave National Park – Mammoth Cave, KY
This national park offers caving opportunities year-round, and a variety of tour options as well as the chance to explore on your own. To visit the caves, you need sufficient physical strength, as you will be required to walk in crouched positions, climb hundreds of stairs and crawl on your stomach.
If you are planning on exploring Mammoth Cave on your own, make sure you know the cave areas that you can crawl through on your own, and don't forget your equipment!
Rock Climbing
How Fit Do I Need to Be?: There are a lot of different rock climbing adventures in Kentucky, designed for all fitness level. If you're just starting out, just remember that you don't need to be super strong to rock climb and have fun. Rock climbing is mostly about techniques regarding good body movements.
How Much Does it Cost?: If you are an avid rock climber and already have your equipment, then rock climbing can be free or cost you just the entrance of the park ticket. If you're a beginner, then you will need to purchase some gear, which includes clothing that is not restrictive, climbing shoes, helmet and a harness, chalk, carabiners and ropes.
Where Can I Do It?: If you're serious about rock climbing, then you should head out to the Red River Gorge This is the top bouldering destination in the country, and some of the world's most famous routes can be found in this area. It has been consistently placed in the top ten climbing destinations in the world. Red River Gorge is located inside the Daniel Boone National Forest, and you will encounter lots of climbs for every rock climbing style and fitness level. You can bring your own gear or hire a guide and rent your equipment along one of the outfitters located in the area.
Other great rock climbing places in Kentucky are:
Mammoth Cave – Mammoth Cave, KY
Mammoth Cave holds the longest underground cave structure in the world, but it also offers above ground rock climbing. For the best climbing, head over to Dismal Rock.
Dawson Bluffs – Dawson Creek, KY
The Dawson Bluffs area has some of the best roof cracks in the United States. One of the roof cracks, Thermonuclear Crack, was rated the tenth best roof crack in the U.S. The cliffs have the potential for plenty of routes, being approximately 150 feet high in some places. Since the area neighbors the Keene Wildlife area, you will encounter amazing views of protected animals as well as incredible flora en fauna. The area is privately and state-owned, and is continually being developed for all types of bouldering and climbing, so it's worth checking out.
Devil's Sidesaddle – Warren County, KY
The land in Warren County is predominantly flat, so the striking climbs and boulders nestled amongst the farmlands are quite a treasure. It's a great area to explore as the climbs are spaced apart. Most of the area is privately owned, so watch out for no trespassing signs. Devil's Sidesaddle is the most famous climb in this area and has the potential for several bouldering problems and several crack routes along the way. You will encounter a mix of faces, overhangs, and cracks, creating lots of great climbing opportunities.
Rock Climbing in Kentucky can be done year round, but watch out for heat and bugs during the height of summer, and try to follow the shady crags. The ideal times of year to rock climb are spring and fall, as the temperatures are cold, there's plenty of friction and bugs are few and far between.
Rafting
How Fit Do I Need to Be?: Kentucky offers seemingly never-ending waterways, where you can choose calm lakes, rippling streams or raging whitewater rivers meaning that there is something for everyone, no matter their fitness level. Most of the whitewater rafting or boating trips in the Bluegrass State are one-day in length, but their difficulty varies from mild floating trips along Elkhorn Creek to some of the greatest whitewater challenges in the US. During summertime, a lot of people turn to rafting as a cooler alternative to hiking, and in the fall, you get to enjoy solitude and incredible autumn colors.
How Much Does it Cost?: If you are an experienced rafter, then you already have the equipment, and the only cost is the gas it would take you to get to the start point. If you are a beginner, there are plenty of tours available to fit any budget.
Where Can I Do It?: In a state that is known for Jim Beam Whiskey and horses, three outstanding whitewater rafting rivers can be found. These whitewater rafting trips are located just a few hours away from urban areas, and you can head out on this adventure from May to October.
Cumberland River Rafting – Cumberland Falls, KY
The Cumberland River flows all summer long and provides a great relief from southern humidity and heat. This river is controlled by a dam, and the reliable streams provide a great rafting season all summer long, from May to September. Cumberland Falls is 125 feet wide waterfall, plummeting 60 feet into the Cumberland River. When rafting or paddling this river, you get fantastic views of the falls before paddling downstream. The trips are around five miles long and take you through Class II and III rapids, making it ideal for beginning paddlers.
Elkhorn Creek – Lexington, KY
Elkhorn Creek is a tributary of the Kentucky River and flows for 99 miles. You can raft along a few stretches which range from class I to class III, making it suitable for beginners and experts alike. You can experience limestone bluffs where you feel in a remote and secluded area. If you are into wilderness, this is a great area was you can see Whitehall Deer and Rio Grande Wild Turkeys roaming the area.
Big Sandy River – Breaks Interstate Park, KY
Big Sandy River is inside a canyon which is 1600 feet deep and five miles long, also known as Russell Fork. If you're looking for some of the most challenging whitewater rafting in Kentucky, you've come to the right place. Steep drops and free falls pile up one after the other on Russell Fork, which was considered unrunnable until the mid-1990s. Rafting trips in Russell Fork are only for very experienced rafters, as there is a 500 feet drop in just under 2 and a half miles, and it's not just the drop. In those two miles, there are six very technical rapids, reaching Class V+. If you're looking for a serious adrenaline rush and are an experienced rafter, this is a place you shouldn't miss. Rafting trips in Big Sandy River only take place four weekends a year during October.
Ziplining
How Fit Do I Need to Be?: Ziplining is a great activity for all fitness levels. If you are a beginner, you can choose a tour that doesn't require much hiking or climbing, or if you're up for more of an adventure, you can always climb higher and look for something more strenuous.
How Much Does it Cost?: This is one of the more expensive outdoor activities, but you can find tours to suit all budgets. Expect to pay around $50 a person, but remember that a lot of these tours include last a few hours and include some other activities, such as river boat paddling, a hike, and lunch.
Where Can I Do It?: Ziplining has taken the Bluegrass State by storm, so zip lines and canopy tours can be found in most of the most popular outdoor attractions in Kentucky, including Red River Gorge and Mammoth Cave. While ziplining, you experience a whole new point of view of the breathtaking scenery in these areas.
White Lighting Zip Line – Pikeville, KY
This zip line is located in the historic area of Pikeville, Kentucky and nestled inside Bob Amos Park. You can take in the outstanding mountain views while zipping along this eight line course. You get a history lesson to go along with it, as you learn the history of Pike County and Pikeville, which includes the infamous Hatfield-McCoy feud.
Red River Gorge Zipline – Campton, KY
This tour has five zip lines, going from 330 feet up to an adrenaline spiking 1900 feet. If you take the tour, you can race along with your friends or family in the last two lines, which are dual racing zips, where you can reach speeds of up to 50 miles per hour while you soar over the Red River Gorge. Along with zip lining, you get to experience walking across four unique canopy bridges.
No matter what you are looking for, or what your budget is – head over to the Bluegrass State and experience everything it has to offer!