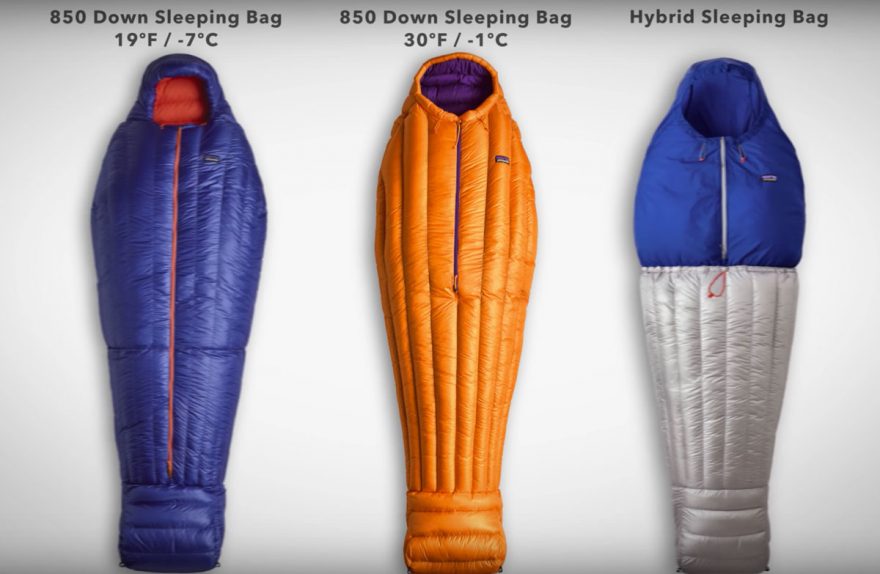 Inspired by the work of Patagonia's founder, Yvon Chouinard, the new 850 Down Sleeping Bag is a simple, mummy-style bag which has been 45 years in the making.
Chouinard built himself a bag which had overstuffed channels, a front zipper which let him tie in at belays and offered him the flexibility to move around. The original bag was designed to provide consistent loft after multiple uses.
With 45 years of experience, Patagonia has attempted to emulate this design with some of the best materials available. There are two versions of the bag; a 19-degree bag weighing 32 oz. which will sell for $499 and 30-degree version weighing 25 oz. which will sell for $399.
The shell is made from an ultralight 100% nylon ripstop Pertex Quantum® fabric which will maximize the loft in the bag and increases its durability. The bag's liner is made from the same tried and tested material as their Houdini style and is quick-drying and super comfortable.
Jenna Johnson, Patagonia's senior director said "After years and years of making one-off sleeping bags for ourselves and people heading out on select trips, we wanted to share what we've learned with the greater outdoor community… Our team built on a deep knowledge of insulation design and thought through every aspect of these sleeping bags, offering our customers a highly crafted, super functional bag option".
The sleeping bags use 850-fill-power traceable down which is ethically produced in order to make sure that birds are not force fed or live-plucked. The down also helps to trap warmth in the bag, keep loft, and is lightweight.
This new bag is now available globally on the Patagonia website and retail stores.