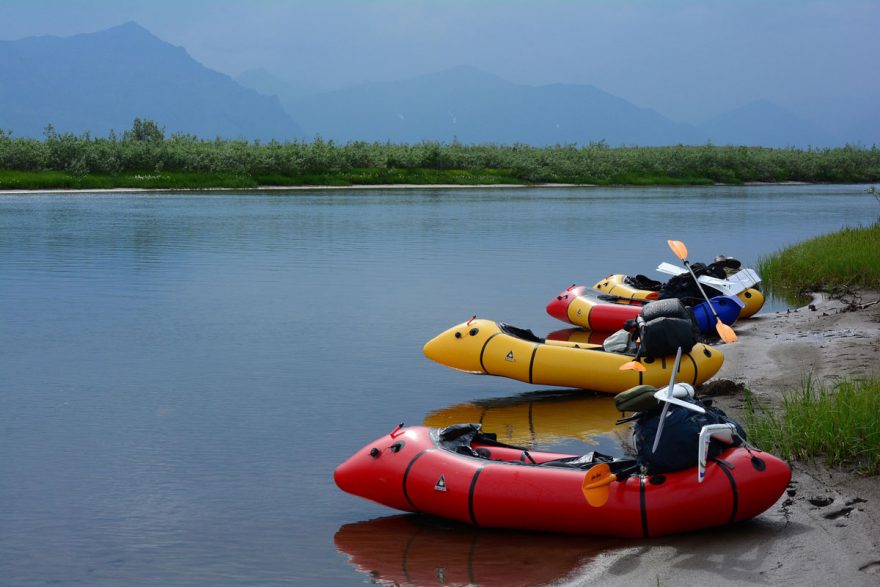 If you're a fan of backpacking and paddle sports, then this might be the ultimate activity for you.
Getting around has never been easier when you combine these two sports together. Of course, individually, they both have their limitations. What happens if you're backpacking and come across a stream/expanse of water? You and your gear are going to get soaked.
Additionally, with normal rafting, you are often limited to routes which are easily accessible and not too far from the beaten path. The lightweight rafts used in packrafting means that it is easily transportable.
Packrafting: Grasping the Basics
Packrafting in its most basic sense could be described as carrying a small inflatable while hiking. These special rafts can be packed down to a size which is tiny enough to carry in your backpack, without weighing you down.
The idea is that when your hike brings you to a river, simply take out the raft, inflate it and hop aboard. This will allow you to extend your hike across all sorts of terrains and venture into new areas. They will typically weigh between 5 and 8 pounds, which means they're great if you need to carry other bigger gear with you on your hike.
Origin
It is difficult to trace the exact origin of packrafting due to the fact it is a highly practical way of getting around and is likely to have more than one route. Its popularity can be traced back to the 80s when adventure racers started to use the first versions of the more modern packrafts we see today.
It is widely thought that Alaska is the birthplace of packrafting because much of the traveling along the landscapes here required some form of a lightweight portable raft. Traditionally, packrafts would be used for long distance treks through the wilderness, however, modern use sees many day hikers enjoying the sport at a leisurely pace.
Gear
It's essential to try and keep the gear to a minimum because you will likely have to carry other essentials, such as camping gear, food, clothes and emergency equipment. Typically, a packrafter will have with them:
Packraft
Spray deck
Paddle
Thigh straps
Inflation bag
Helmet
Dry bag
Safety lines
Most people are able to inflate the raft with inflation bags, however, some choose to do it manually or with an air compressor. Inflation bags are by far the most popular option because they are easy to use and very light.
It goes without saying that if you are packrafting, you will probably get wet. You should wear waterproof clothes, aiming to keep yourself as dry as possible. It's not uncommon to opt for a dry suit. Be aware that you may find your feet in the water when hopping in and out of the raft, so consider neoprene socks and highly waterproof shoes.