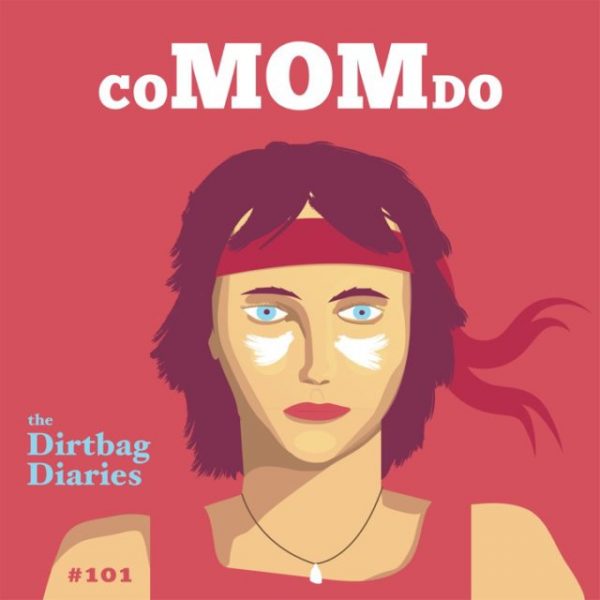 Even the most dedicated outdoor nut is usually surprised to find out that there are plenty of quality outdoor podcasts out there. The problem is finding them, with many worthy productions being buried below podcasts built for the masses.
Don't worry – ActionHub has you covered. Whether you're looking for something to listen to while on a solo hike or your commute to the office, these are 7 excellent outdoor podcasts you should give a listen to in 2017.
This one goes back a long way in podcast terms, 2007 to be exact. About to hit its 10-year anniversary, the Dirtbag Diaries shows no sign of slowing down. Combining stories from both professional and amateur outdoor enthusiasts, the pod has a knack for keeping you hooked each and every time. Whether you're into snowboarding or trail running, you'll find every podcast worth a listen.
Fitz Cahall, co-founder of Duct Tape Then Beer, produces the podcast, so you can expect professional production values throughout. The podcast executes its storytelling beautifully, always managing to stage a performance that draws the user in.
Brett is an awesome guy with plenty of passion, and he's created something special with S'more Outdoors. The podcast focuses on everyday people sharing their stories, giving those of us tied to a 9 to 5 an opportunity to connect with the outdoors.
What's cool about the show is that Brett interviews a range of entrepreneurs, many of who operate in the outdoors space. They share stories about their journeys, whether it's through business or their personal lives. If you're an established or budding entrepreneur, this podcast will be particularly interesting.
Launched almost a year ago, Outside Podcast has nestled itself near the top of our favorite list. Creators of the ever popular Outside magazine, these guys know what they're talking about.
Outside Podcast combines practical information with impressive storytelling, with the usual crew often working with special guest stars that always have an interesting tale to share. We particularly like the 'Science of Survival' series, which delves deeper into amazing stories you've probably never heard before as well as easy-to-digest scientific information.
The name pretty much gives it away: you need to be into trail running to enjoy this one. If you're part of the tribe, you've probably heard of these guys already. Not had a chance to listen? Head over to trailrunnernation.com and be ready to lose a few hours of your time.
This podcast has been created with a particular subset of outdoor lovers in mind: the absolute newbie, the person that's always had an interest in the trail but is only just starting their journey. It's also perfect for introducing your significant other to the outdoors.
Even though the show promotes itself as for beginners only, it's nevertheless morphed to a podcast that's also worth listening to if you already have a decent number of miles on your hiking clock. It's full of interesting tidbits and in-depth guides and we've found most episodes enjoyable and educational.
We're tempted to call this one our favorite of the bunch. Outside/In's narrative is rich and exciting, the reporting in-depth and accurate, and the breadth of topics is impressive for a single podcast production. Overall, it's as good as anything you'll find when it comes to podcasts.
What we love about the show is that you don't need to be a lover of the outdoors to enjoy it. The guys behind Outside/In are such master storytellers that they could probably make paint drying a scintillating tale. Seriously, this one is a must-listen.
Named as one of iTunes' "USA best Of" podcasts of 2016, She Explores is definitely worth checking out. The podcast focuses on a female perspective, something that's perhaps lacking in the overall outdoors space.
She Explores is definitely for the thinkers amongst us, going knee-deep into topics such as diversity, LGBTQ issues, and race. For many of us that love the outdoors, it opens up issues that have never been openly discussed or acknowledged, thereby challenging the status quo.