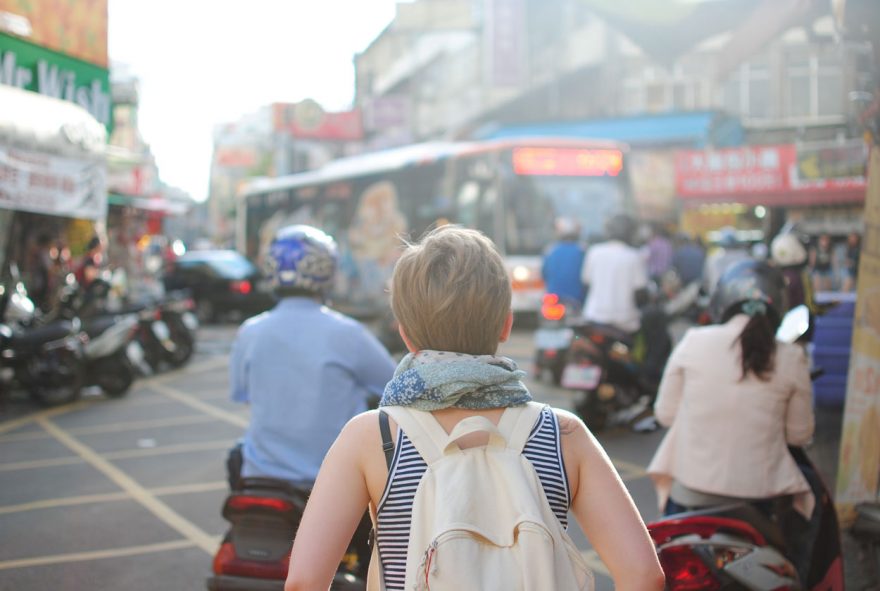 Let's face it, itchy feet can get to the best of us. The world is full of unbelievable places and cultures and you, as a wandering spirit, could spend a lifetime trying to discover them all.
Near-constant traveling makes it hard to settle into a job, which is what you need to fund your adventures. Traveling is expensive and burns a hole in your pocket with the cost of food, accommodation, travel to and within countries and then any activities.
Although it's not always easy, there are jobs which are well suited for any keen traveller.
TEFL
Teaching English as a foreign language is one of the most popular ways to make a living. Not only is it good for fuelling the funds, but it is also a rewarding experience to be educating children from all sorts of backgrounds. Generally, you'll need a TEFL qualification to get started, which can be done over a few weeks.
WWOOFer
World Wide Opportunities on Organic Farms allows you to volunteer on agricultural land in exchange for food and accommodation. Although you won't earn a living doing this, you cut down on two major costs. WWOOFing happens all over the world, check out the official site for more details on locations and opportunities.
Flight Attendant
This one is usually high up the list when it comes to thinking of jobs for travelers. Yes, you will get around the globe as a flight attendant, however it's not always as glamorous as you may imagine. The times you'll get to spend in countries will be short, generally when you're stopping over on long haul flights. This job is ideal for people who love dealing with other people and can put up with the odd nagging passenger.
Cruise Ship Worker
In a similar manner to working on planes, your downtime will be your best chance of exploring different places. You'll get paid to travel the world, and the cruise ship will double up as your accommodation for most of your journeys. What's more, there are generally a good variety of roles to be filled, such as chefs, entertainers, waiting staff and even fitness instructors.
Sell Your Talent
If you have a talent of any sort, you can try to sell it in whichever country you are. If you're a musician, try busking but watch out for local laws. If you're a photographer, attempt to sell your photos of places you visit, get commissioned work or even run photo tours. There are a endless possibilities to making money for all sorts of people.