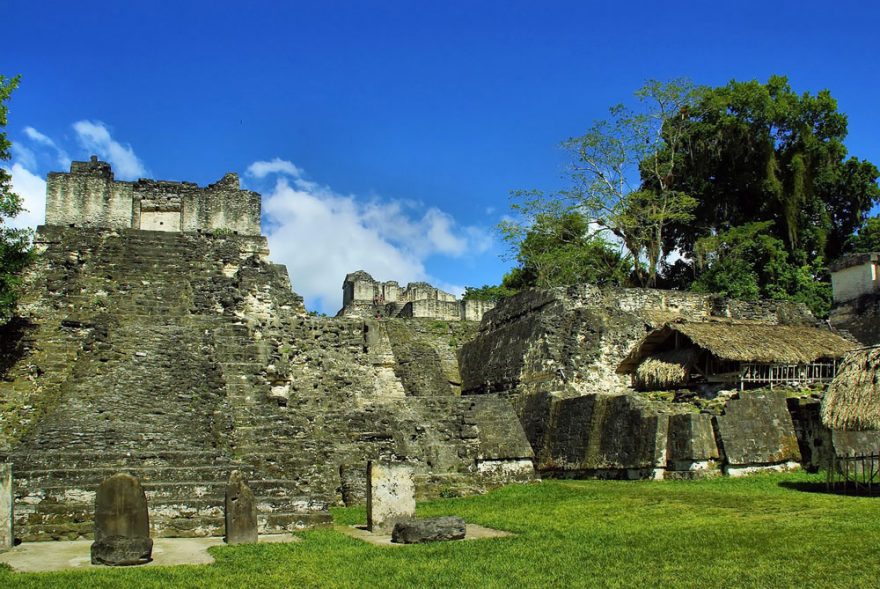 When you're watching movies, do you ever think that some of the locations would be amazing to visit? Well, luckily for you, not all movie destinations are created with special effects.
There are hundreds of places all over the world that get used during filming and some of them aren't as 'out of this world' as you'd first think.
Here are six spectacular movie destinations that you should add to your bucket list.
San Rafael Swell

Film: Star Trek
Film Use: Vulcan
Actual Destination: Utah
If you're a real Star Trek fan, you'll most likely recognize this location. In the film, we see this land destroyed by Nero. Luckily, San Rafael Swell hasn't really been blown up by Romulans, and it's a fantastic place where you can get involved in a range of activities.
If you enjoy hiking, camping, rock climbing or biking, then pack your bags and hit the road. Boasting over 2,000 square miles of scenery, canyons, rock faces and cliffs, this isn't a place where you'll get bored easily. Whether you're a Star Trek fan or not, this adrenaline pumping destination is a must do.
Tikal National Park

Film: Star Wars: A New Hope
Film Use: Rebel Base
Actual Destination: Guatemala
If you don't already recognize the Tikal National Park, this fabulous destination got featured in George Lucas' first ever Star Wars movie as the rebel base. It's also home to some breath-taking Mayan ruins and hundreds of square miles of incredible rainforest.
If you enjoy traveling, add this to your bucket list now. At this famous National Park, you can enjoy some informative and adventurous park tours or hike through the thick jungle to get from temple to temple. From bird watching to bird views in a helicopter tour, this is a destination that's worth visiting.
Carlsbad Caverns

Film: Journey to the Centre of the Earth
Film Use: Centre of the Earth
Actual Destination: New Mexico
Have you ever thought about what it would be like to travel to the center of Earth? It would be an exciting journey, but you'd be burnt to a crisp before you even made it there. Instead, let's go for the next best thing and travel to Carlsbad Caverns in New Mexico.
This destination got featured in the 1959 film, Journey to the Centre of the Earth, so technically, you're still traveling to the Earth's center! It doesn't matter whether you're a sci-fi fan or not; Carlsbad Caverns is somewhere that everyone will enjoy. With over 45,00 acres of caves and tunnels to explore, it's an adventurer's heaven.
Devil's Tower

Film: Close Encounters of the Third Kind
Film Use: Where the coordinates point
Actual Destination: Wyoming
If you're yet to visit Devil's Tower in Wyoming, you're seriously missing out. This location is spectacular when you see it featured in Spielberg's film, Close Encounters; it's almost hard to believe that it's not special effects.
Declared as the first ever national monument in the United States, this unbelievable structure stands at over 1,200 feet. If you're a rock climbing enthusiast, why not give Devil's Tower a try?
Zuma's Point Dume Beach

Film: Planet of the Apes
Film Use: Iconic scene with the Statue of Liberty
Actual Destination: Malibu
If you've ever seen the original Planet of the Apes, you'll probably remember the beach that features the top half of the Statue of Liberty. Well, Zuma Beach is where that specific scene was filmed.
Although you won't get to see the decaying Liberty statue, the white sand beach is stunning on its own. Here you can enjoy some whale watching, a walk along the sea front or, if you're more into catching some waves, bring your surfboard along.
Finse