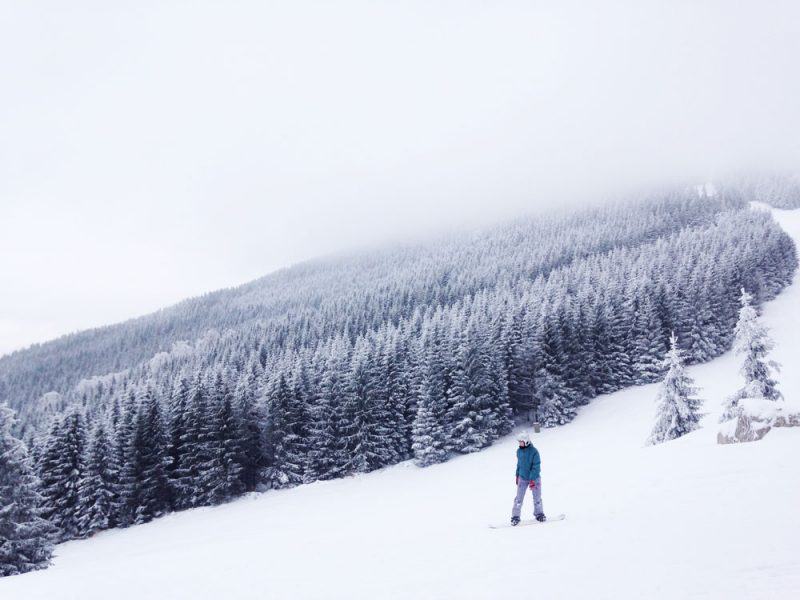 While most of us mere mortals are lucky to get four months' worth of the slopes, for professional skiers and snowboarders, the powder season never seems to end.
Whether you're after shots of lifestyle, park, or backcountry pow, there are plenty of Instagram accounts out there that will fulfill your need for epic #powdershots.
If you're a skiing or snowboarding fanatic and you're looking for some winter inspiration, then these are the best Instagram accounts to follow.
Followers: 56.5k
Chris is an expert big mountain skier who has won dozens of competitions including the world championship. You also might recognize him from one of his many features in skiing films. On this feed, you'll find mostly adventurous snaps with plenty of snow and even more action. After looking at his photos and videos, you'll be itching to get out on the slopes.
Followers: 38.4k
If you're after some great inspiration for freestyle snowboarding, check out Marko's Instagram. Filled with amazing action shots of him shredding the slopes, he's created quite an intimate feed where viewers can really immerse themselves.
Followers: 125k
Tanner is a professional skier who shares his adventures in pictures and videos. If you're looking for an Instagram that constantly posts pictures of skiing, this isn't what you'll find, but when he does put up a snowy ski post, they're brilliant. He's definitely worth following.
Followers: 244k
Candide posts a lot of skiing videos where he shows himself tackling challenging runs on rugged terrain. Candide also has a YouTube channel where he posts short films of his adventures. Check out this movie titled 'One of those days 2' which has over 20 million views:
Robin O'Neill @robinoneill
Followers: 6,229
Not all of the photographs that Robin posts are to do with skiing. When there's no snow to shred, she uploads a range of cycling and mountain biking shots. The way she captures the shots is breathtaking; she certainly deserves more followers than she has! Check out her Instagram for some stunning photographs that are filled with adventure.
Followers: 25.1k
Julien posts a range of skiing photos among many other adventure-filled posts. Just by looking at his feed, you're sure to get an adrenaline rush. The way he captures and composes his photographs is also very artistic and pleasant to look at, it's a great Instagram that you need follow!
Followers: 28.5k
This snowboarding pro shoots most of his pictures and videos in the backcountry. Forrest posts an excellent range of photographs to keep his followers attention; these include a mixture of snowboarding, surfing, and other action shots.
Followers: 3,221
On this action sports Instagram, you'll find a combination of some interesting skiing action shots and bewildering snowy scenery. If you're into both skiing and the outdoors, you'll love looking down Liam's feed.