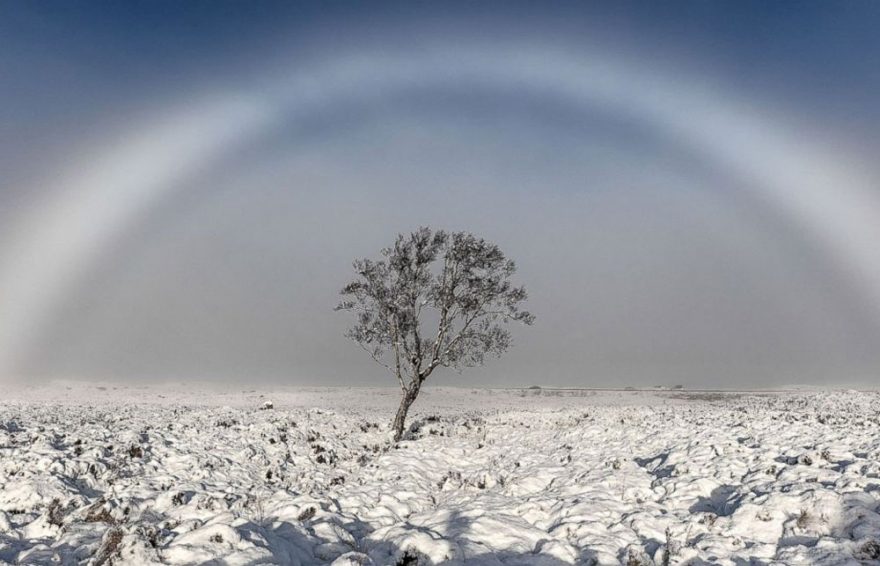 A British landscape photographer's photo of a beautiful fogbow has been doing the internet rounds in the past week. Melvin Nicholson of Scotland captured the stunning fogbow in the Scottish Highlands, a popular spot for photographers on an average day.
Appearing as a white rainbow, a fogbow is the light reflecting off water droplets which hang in fog, creating an amazing effect.
Nicholson states "It's an amazing thing to witness and can generally only be seen if the sun is behind you when you are looking at it".
He was fortunate to come across the fogbow while out preparing for photo tours, which he runs in popular spots across the UK. One of the best ways to see a fogbow is when the sun is bright and behind you, typically very early or late in the day. It's pretty unusual to spot one because of the conditions required to be able to see it.
Glencoe, which is where the photo was snapped, is one of the most popular spots in the UK for photography due to it's rugged landscapes and incredible views. Here and the surrounding areas have been used in world famous films, including Harry Potter and James Bond.
From some of the photos, it's easy to see why.