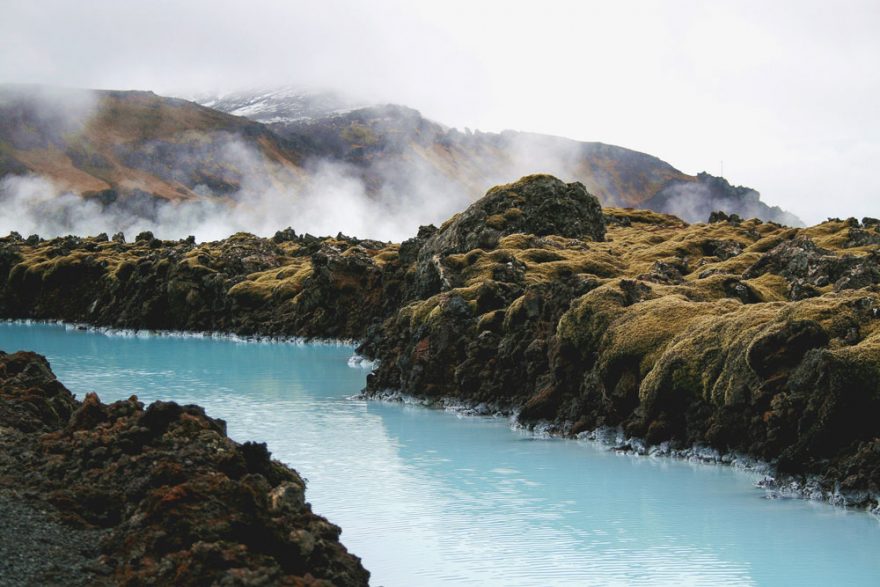 Iceland's descriptive name conjures up ideas that you'll see nothing around for miles amid the glaciers. Although not 100% accurate, Iceland does house some outstanding glaciers, as well as volcanos, waterfalls and fabulous views of the northern lights.
It's not too much of a journey away either, being only a five-hour flight from New York. The country stays pretty cold all year round, and during the winter months it lives up to its name.
Because of its volcanic history and rural landscapes, Iceland offers some of the most remarkable views on the planet. That's exactly why the country attracts pro and amateur photographers from all over the world. Many of these stunning shots end up on Instagram of course, which serves as the perfect visual story teller and a reminder of why it should be on your travel bucket list.
Northern Lights
Being one of the main reasons people want to visit Iceland, the northern lights won't disappoint (unless you're unlucky with the weather). If you want to come here to see the lights, you should think about when is best to go. After all, they're not always visible and it can depend on the time of year, cloud cover and how dark it is.
The best chance you have to see them is September to April because they are the darkest months, being winter time. It's generally thought that if you stay for a week, you should get at least one great night of northern lights. Maybe more if you're lucky.
This Abandoned Plane
This is a go-to spot for tourists in Iceland and has become an iconic feature of the country. The plane is a 1973 US Navy plane which ran out of fuel, crashing on the black sands of Sólheimasandur. Fortunately, everyone on the plane at the time survived the crash landing.
The surroundings of the plane crash adds to the mood of the scene, with black sand beaches and often grey skies like in the photo above. It can be tough to get to and might require driving a 4×4 on the sand. If you do take the trip to visit this plane wreck on the south side of the island, then you can be fortunate to see one of the most famous waterfalls. We'll talk about that next…
Skogafoss Waterfall
One of the most popular waterfalls on Iceland is Skogafoss, partly due to its ease of access. Another reason people visit here so often is because of how impressive it is, sitting at 60m tall and 25m wide. As one of the biggest waterfalls in Iceland, it truly is a landmark worth visiting.
Due to its popularity, there have been paths built for people to walk around it, behind it and on top of the hill. You'll really get a full 360 experience if you come here. If you're a fan of hiking and want to explore the area more, you'll find some other beautiful waterfalls along the designated paths.
Wildlife
As well as natural features, Iceland's animals are also impressive. The Arctic fox, or white fox as it is also known, is native to Arctic regions, like Iceland. Fascinatingly, during the summer months, this fox has dark fur and during the winter months, it becomes white so as to blend in with its environment.
The Icelandic horse is another beauty of a creature and worth of a photo if you come across one. They're smaller than normal horses and are native to the country.