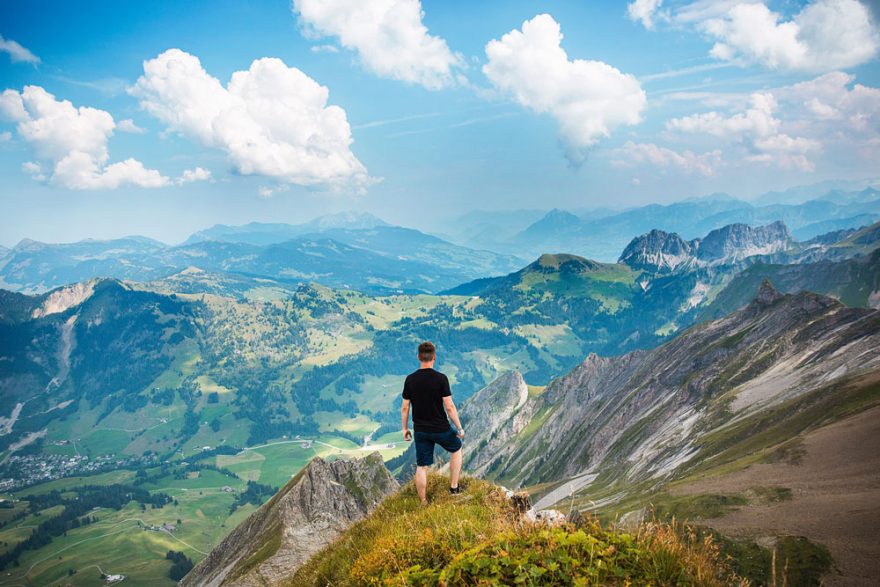 When planning a hiking trip, it is essential to ensure that you have the correct gear in your daypack. Whether you're hiking for a few hours or a few days, it's always a good idea to be prepared so that you can enjoy the great outdoors and not have to waste your energy worrying about whether or not you have the correct equipment with you.
To help you along the process, we've compiled a few items that we think should definitely be in your daypack when you set off on your next hiking trip.
Map and Compass
It may be stating the obvious but it's really important to carry a map and compass in your daypack and to know how to use it correctly. You might think it's old fashioned considering cell phones these days are so advanced and can tell you where you are at the tap of a screen. But, imagine if your battery runs out or you wind up in a place with no signal… Well, just as well you brought your old trusty map and compass!
Sun Protection
Depending on where you're hiking, it's a good idea to carry sun protection. If you're out in the open, the sun can beat down strong and you don't want to end up suffering from sunburn. If your sunburn becomes too serious, it can lead to headaches, fevers and dehydration, all of which can put an miserable end to an otherwise fun hike.
Tip: try to hike when it the sun isn't at it's strongest, possibly in the early morning or late afternoon. If the sun is strong, attempt to hike in shaded areas, like under tree cover.
Hydration
Again, this is perhaps stating the obvious but it's super important to bring plenty of water and hydrating fluids with you when hiking. Scaling mountains and hills can be pretty tiring and it's important to keep your body hydrated. It can be tempting to drink a lot at once but it's best to drink liberally to ensure you have enough to last your whole trip.
Not only can dehydration lead to quicker fatigue, if you let yourself dehydrate too much then the effects can quickly get serious. Dehydration can cause dizziness, weakness and confusion. Now imagine you are hiking in an unfamiliar area, you can see how a relatively safe situation could potentially turn nasty.
Nutrition
Hiking is exercise and you'll need to eat to keep your body going throughout the hike. Try to pick foods that release energy slowly such as granola bars or dried fruit and nuts. These will fill you up and keep you going for longer. Obviously, it's good to take a few sandwiches as well so that you can stop for a nice picnic lunch.
Here's a list of foods you should consider taking on your hike:
Energy bars/gels
Dried fruit like raisins and apricots
Trail mix
Nuts and seeds
Granola (or granola bars)
Illumination
If you plan to be hiking for most of the day, it's a good idea to take some form of light with you, a headlight or a flashlight is great. Headlights are great for freeing up your hands and are usually small and lightweight whereas flashlights can also be great since a lot of them have powerful beams and would be great for signalling in an emergency situation.
Tip: always remember to carry extra batteries in case your flashlight runs out quicker than expected.
Extra Clothing
The weather can be changeable and it's a good idea to make sure you're prepared for whatever weather you may have to face on your trip. Layering is great for keeping warm so it's smart to carry extra layers and a lightweight waterproof for keeping dry in case it starts to rain.
First Aid Kit
Walking all day in your boots can cause blisters and there's always a chance of getting an unexpected wound on a hike. Make sure you carry some band aids in your bag so that you can cover up any blisters and protect any wounds from dirt. It's also a good idea to carry some antiseptic wipes in your first aid kit so that you can clean up any wounds.