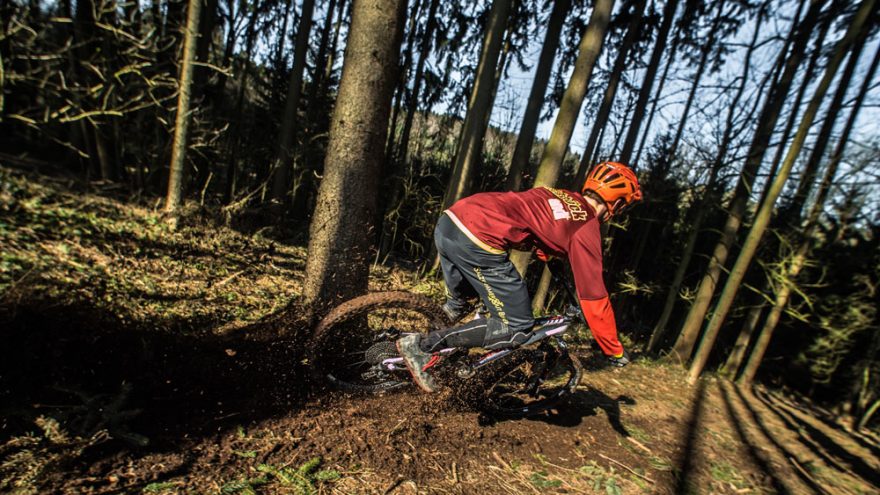 Mountain biking is a great sport for getting your adrenaline pumping, spending some time outdoors and taking in the scenery that's all around. If you're mountain bike crazy and you're yet to visit Europe to experience the trails it has to offer, you're missing out. Europe is home to some of the best mountain bike trails in the world.
We take a look at some of the greatest mountain bike parks that you need to add to your bucket list.
Leogang, Austria

This small winter ski resort becomes mountain biker heaven during the summer. With amazing trails, well-kept bike parks and extreme jumps, pack your bag and hop on the next airplane.
Jungfrau Region, Switzerland
Ride these single track trails that will take you past waterfalls, to the edge of sheer rock faces and near mountain lakes.
Dalby Forest, Yorkshire, UK

Over in Northern England, Yorkshire is home to Dalby Forest, a recent host for the UCI World Championships. Whether you're advanced or just a beginner, there are trails for bikers to explore ranging from easy to severe.
Lake Garda, Italy

Home to a famous bike festival, Lake Garda certainly isn't short of excellent bike trails. With almost vertical, zigzag drops and fantastic views of the beautiful alpine lake, this is a trail you should add to your bucket list.
Les Gets, France

When it's no longer ski season, mountain bikers flock to Les Gets in France to challenge themselves on some major downhill trails.
Hardanger Mountains, Norway
On this mountain bike trail, you'll ride some breath-taking hills while following the Oslo-Bergen railway.
Glentress, Scotland, UK

Glentress is a well-maintained bike park set in a stunning location. There's a huge range of trails that can accommodate beginner, intermediate and advanced mountain bikers.
Chamonix, France

If you're after some of the best single track trails in the world, the French Alps are the place to be.
Afan, South Wales

Gear up and hit the magnificent and beautiful forest for some interesting mountain bike trails at Afan Forest Park.
Are, Sweden

Also known as one of Sweden's most popular ski resorts, this place is a hot spot for mountain bikers of all levels.
Bouillon, Belgium
Here you can find miles upon miles of intricate mountain bike trails that are perfect for advanced riders.
Winterberg, Germany

If you're a downhill addict, you'll love the trails at Winterberg. With 9km of freeride park, you'll experience some of the most gnarly terrain and well-kept trails in Europe.
Southern Highlands, Iceland
With deserts, lava fields, rough mountain terrain and unbeatable scenery, these mountain bike trails are sure to get your adrenaline pumping.
Crowborough Bull Track, East Sussex, UK

This privately owned parkland boasts some great scenery and even better mountain trails. The Bull Track is suitable for riders of all abilities.
Ischgl, Austria

Boasting miles and miles of mountain bike trails, you won't get bored while on these well-kept paths.
Drumlanrig Castle, Scotland, UK

If you're looking to do some old school riding, take a ride through these spectacular natural trails located in the estate's untouched parkland.